Taser Karen Tells Black Neighbors to Act More Like White People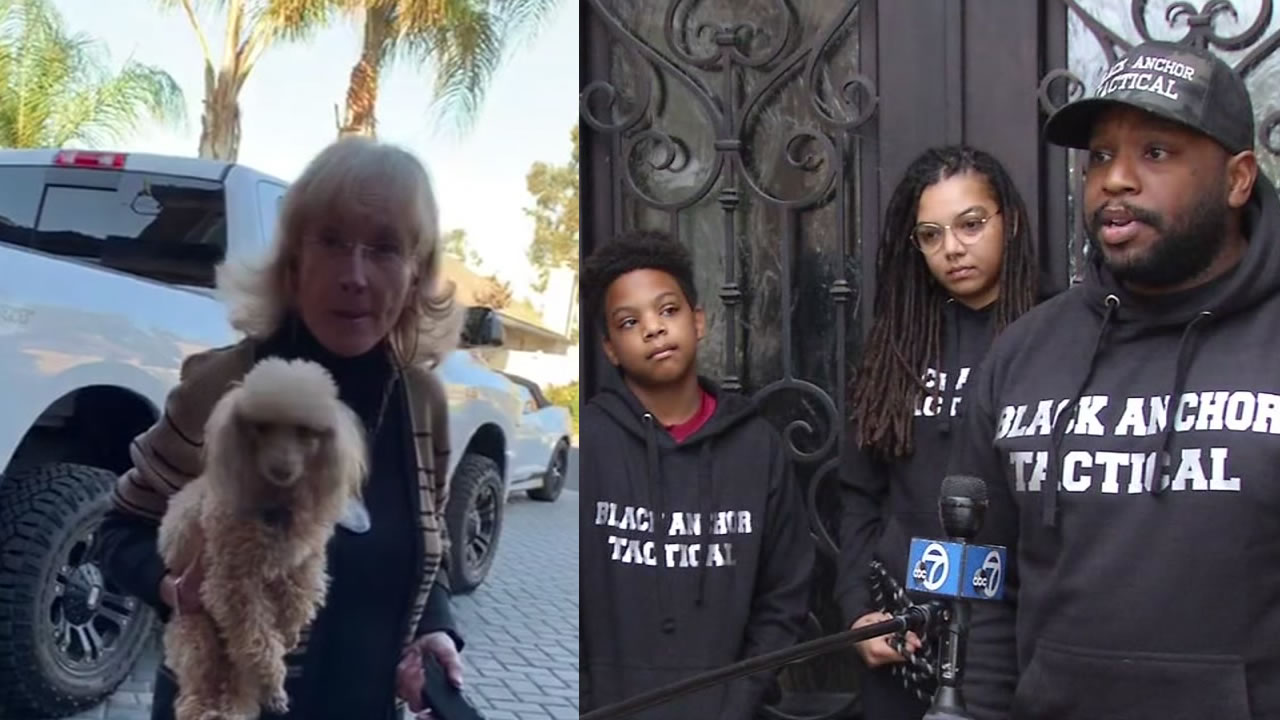 A California woman, armed with a taser, tells her neighbors they need to act more like white people. 
What We Know:
A video surfaced on Twitter

of the situation. The video shows a white neighbor, Adana Dean, with her dog and a taser in hand. Dean confronted her neighbors, a black family, claiming their pit bull attacked her dog. The Jones family politely asks Dean to leave. Dean becomes more upset and tells the Jones, "You are a Black person in a white neighborhood, and you're acting like one. Why don't you act like a white person in a white neighborhood?". 

The post was made by Jariell Jones, the woman of the family in the video. The Twitter post includes footage she recorded herself as well as footage from their security cameras. "I am TIRED of living this way," Jariell wrote in her Twitter post. "I am TIRED of passive-aggressiveness. I am TIRED of the fake smiles. I am TIRED that I don't feel safe in a house that I've lived in for 10+ years cause of the color of my skin". Jariell has also been

responding to comments

saying this was a one-off incident. She says, "Do you live in my skin? Do you know what I deal with everyday as a black woman? No. So stfu."


Dean mentions the race multiple times. "You know what? You guys are acting like Black people when you shouldn't. You should act like white people," she declares. When asked to repeat her statement, she tells the family she used to live in Oklahoma City, "where there were tons of Black people." When asking Dean again how they are acting, she responds, "I was raised in Oklahoma City, where there were tons of Black people," she explains. "You're like people… that aren't normal.". 

Gerritt Jones, the man of the family in the video, tells Dean he has video footage of her petting their pitbull. She denies, "I didn't pet the dog," but then adds: "I pet the dog because I wanted to see if he was okay." and Dean later threatens the family, "You know where you're gonna go? You're gonna go to Hell," she warns. "Because I'm going to sue the hell out of you. Both of you.". 

The family has lived in the house for twelve years. They said that they have never had any problems with Dean until now. In an interview by ABC7, Gerritt was asked what he thought Dean meant by her statements, "normal to her is people who will lay down and submit to, unfortunately, her white privilege and white supremacy."
The family has stayed strong through the incident and hopes to turn the experience into a lesson. Gerritt, the father of a 13-year-old son, told ABC7, "I want my son to grow up and be proud of who he is. I hope that people all over the country learn from this see that this can't be tolerated". They even have a new family slogan, "We're going to act Black in our white neighborhood." 
Comments
comments
Couple Who Tested Positive for Covid-19 Are Arrested after Boarding Flight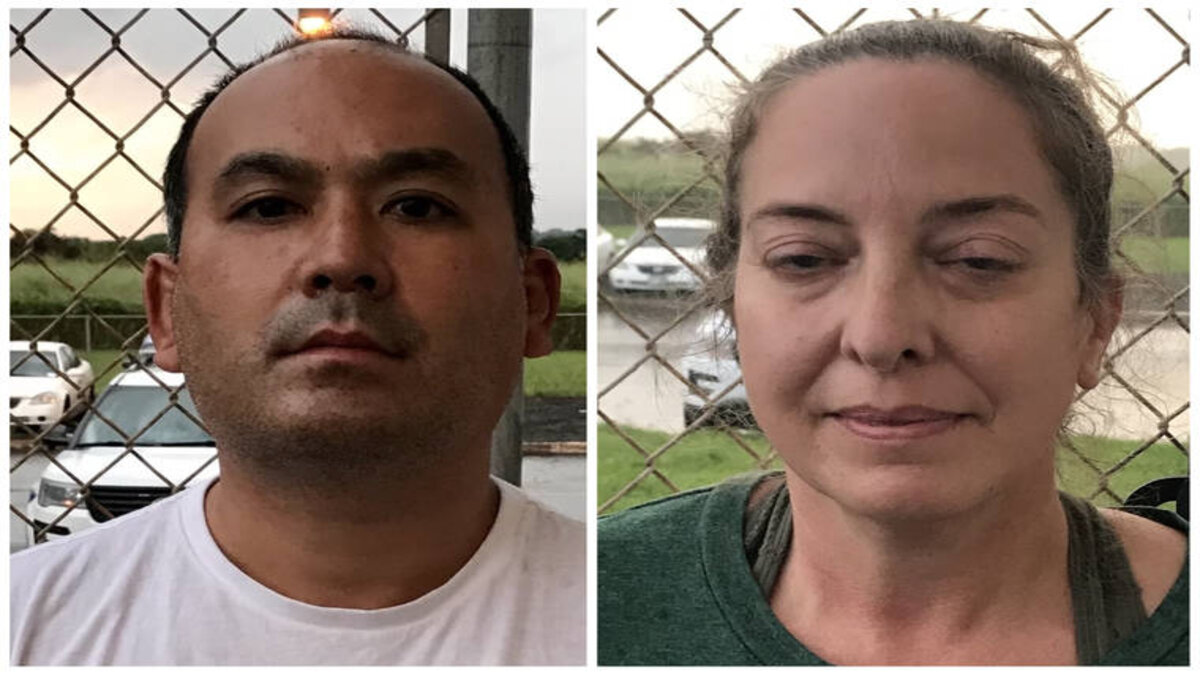 A couple in Hawaii face reckless endangerment charges after entering a flight with their 4-year-old son, although they had tested positive for Covid-19, officials state.
What We Know:
A spokesperson for Kauai police stated Wednesday, the couple, Wesley Moribe and Courtney Peterson, knew they had tested positive as they boarded a United Airlines flight from San Francisco to Lihue. San Francisco International Airport officials had told them to isolate and not to travel, yet they did not listen and boarded the flight.
When Moribe and Peterson arrived at Lihue Airport, police accompanied them to an isolation room for additional processing and investigation.
Moribe, 41, and Peterson, 46, Wailua residents, were arrested on second-degree reckless endangerment charges. A family member took their son home, and Child Protective Services was notified.
"They knowingly boarded a flight aware of their positive COVID-19 test results, placing the passengers of the flight in danger of death," Coco Zickos, the Public Information Officer at Kaua'i Police Department said in a statement.
A spokesman for the Hawaii Covid-19 Joint Information Center said Wednesday that the state Health Department is informed when someone tests positive and that the couple was aware of their diagnosis before entering the San Francisco flight.
A couple in Hawaii is facing reckless endangerment charges after boarding a flight with their 4-year-old despite having tested positive for Covid-19, police say. https://t.co/k20SH9zdo5

— NBC News (@NBCNews) December 2, 2020
The airline's website states, "Following CDC guidelines, you will not be able to travel on United for at least ten days after the date you tested positive and only after you have two successive negative COVID-19 results that were administered at least 24 hours apart."
Moribe and Peterson are banned from any United flights, and an investigation has been initiated, a spokesperson for the airline said.
The couple was arrested and charged with reckless endangering in the second degree before being transported to Lihue Headquarters and booked. The couple posted bail, which was set at $1,000. The couple could face up to a year in jail and a $2,000 fine if sentenced.
Comments
comments
Getty Images and GLAAD Team Up for New Transgender Photo Guidelines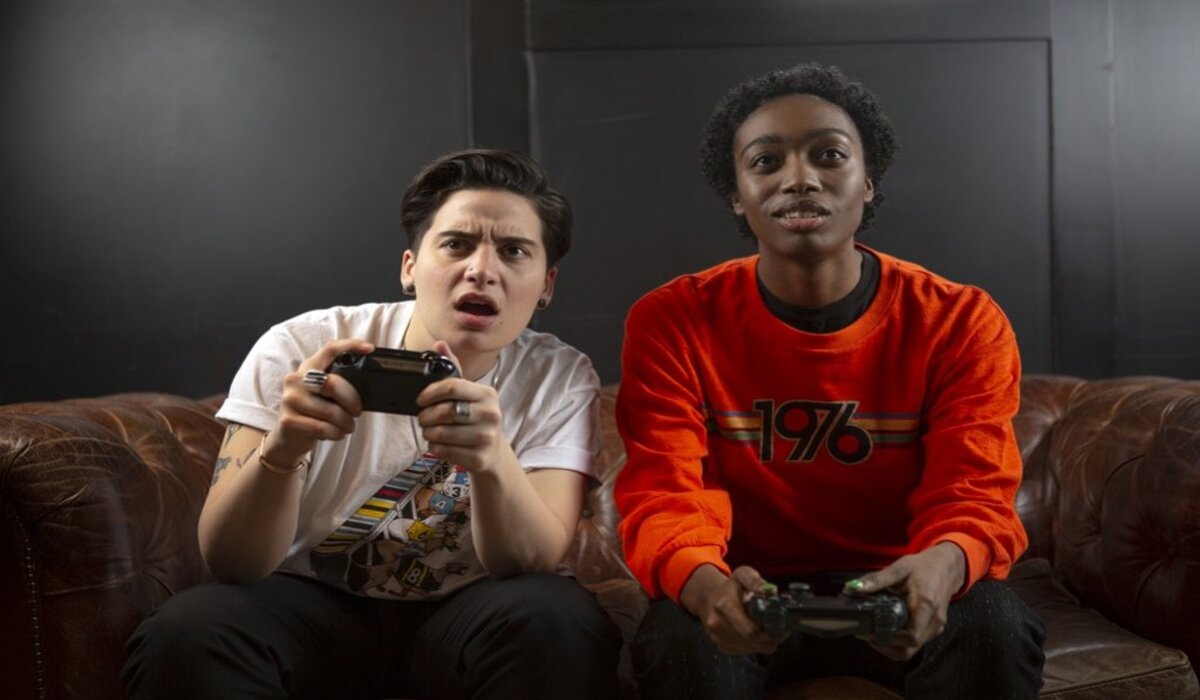 Getty Images and GLAAD have teamed up in an effort to improve transgender representation in the community.
What We Know:
New guidelines were released Wednesday by Getty Images and GLAAD. Getty Images is one of the world's largest stock photo agencies, while GLAAD is a national LGBTQ advocacy organization. These guidelines will help photographers around the world capture the transgender community more accurately as well as give them more media representation.
The guidelines were put into place in hopes of giving the transgender community representation. Increased photography of transgender individuals will help normalize these individuals.
In an interview with NBC News, GLAAD's director of transgender representation, Nick Adams, commented on the collaboration. "Stock images tell a story without words," Adams commented, "When those images don't reflect the full diversity that exists within the transgender community, then our story isn't being told in an authentic way."
There has been a demand for transgender, nonbinary, and gender-nonconforming people in Getty Images stock. According to Campaign Live, "keyword searches on Getty Images for "transgender" increased 129% year-over-year, searches for "nonbinary" increased 334%. "In the past, trans images in stock photography have included many tropes and cliches or even replaced actual transgender people with impersonal symbols like flags," Adams said. The demand for these images motivated Getty Images to collab with GLAAD.
The guidelines give models the control over how they are referred to in captions. This will allow for no assumptions to be made of their gender identity. Photographers have also been given guidelines to make transgender subjects comfortable and empowered while on set.
Simply shooting the individuals is not the goal. The photography will not perpetuate harmful stereotypes of the trans community as well as create tokens of the individuals. Guy Merrill, global head of art at Getty Images and Stock, talked of the importance of the images, "We are not looking for our contributors to go out and just shoot some portraits of transgender persons. That is not the point at all," Merrill said. "It's that level of nuance that brings in that authenticity in terms of people you choose. It is all those small moments that really kind of authentically tell that broader story."
While Getty Images will not be able to force any company to use their new stock imagery of trans and nonbinary individuals, it will expose companies to the imagery as well as give them more options to include the individuals.
Comments
comments
Oscars 2021 'Will Happen' in Person, Academy Says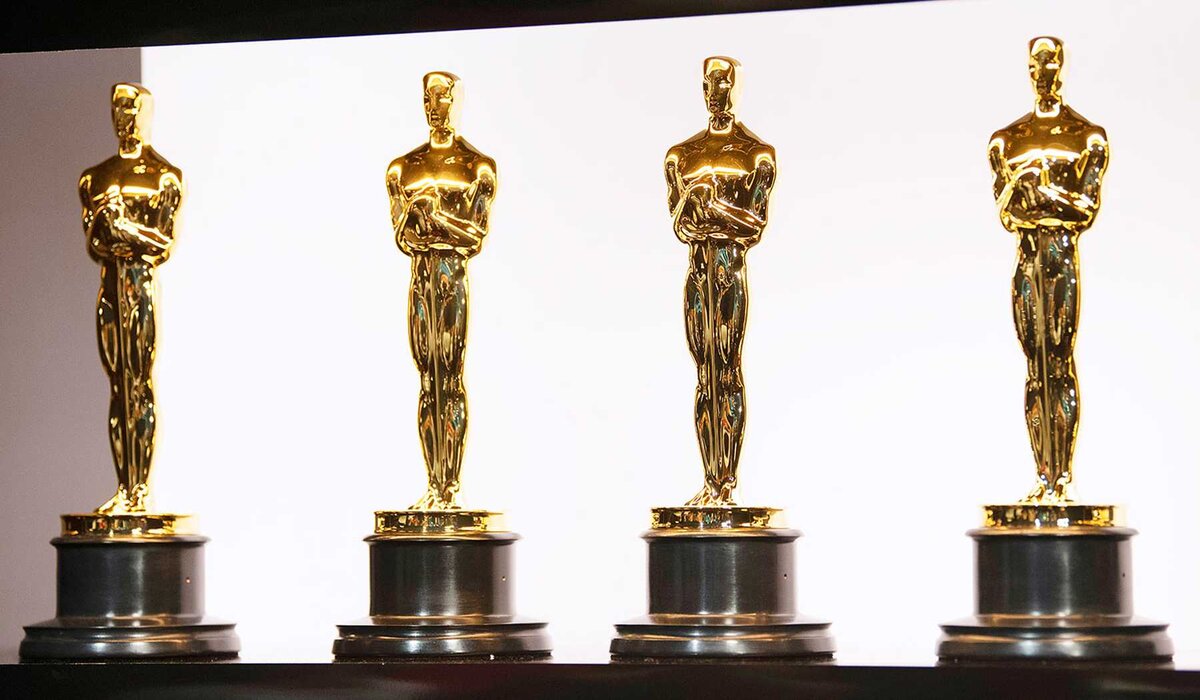 The annual Oscar's award ceremony is expected to happen in person this year. 
What We Know: 
A representative from the Academy and ABC told 

Variety

, 

"The Oscars in-person telecast will happen". 

The Oscars have been pushed back two months to April 25th, 2021. The Academy is hopeful that theaters will reopen in the spring allowing more films to compete for awards. 

In the event theaters stay closed, the Oscars are steady in their efforts to remain live. Questions have risen on how many people will be allowed in the Los Angeles Dolby Theatre where the show has traditionally taken place; the theatre seats 3,400. 

As the COVID-19 pandemic hit, the film industry was hit hard. Movie theaters closed and film and TV production stopped. Because of the unusual circumstances, the Academy extended the eligilbity timeline from December 31st to February 28th. Additionally, films that premiered on streaming platforms will also qualify for submission. 

In-person attendance may stir controversy among some of the attendees. Some attendees may not be able to or agree to in-person attendance due to the virus' dangers. Especially considering older nominees who are more at risk for the virus.
As award season approaches, the events must decide whether to stay virtual, hold the event in person, or create a hybrid. Award season starts with the Golden Globes in February. The show will air live hosted by Tina Fey and Amy Poehler. The Critic Choice awards and the SAG awards are set to air in March. Whether they will be digital or live is unknown. 
Comments
comments