Formal Transition Between Trump and Biden Administrations Begin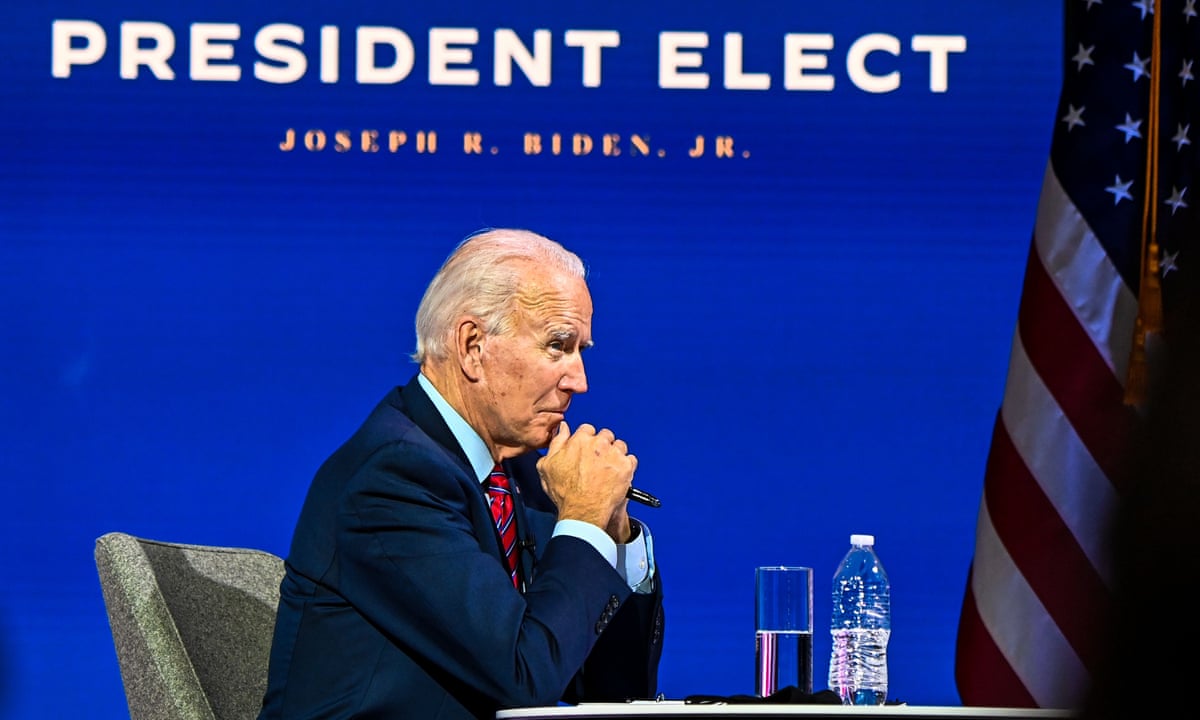 The Trump administration is ready to begin the formal transition of power to President-elect Joe Biden.
What We Know:
Emily Murphy sent a letter to the Biden team informing them that he has been ascertained as the winner of the 2020 presidential election by the General Services Administration. This will give the Biden transition team access to the necessary federal agencies and funding.
Although President Trump has not formally conceded the election to President-elect Biden, the GSA ascertainment is the first step in the peaceful transition of power. Trump tweeted some mixed messages over the past couple of days, recommending that the GSA and his team move forward with "initial protocols," but also not conceding and even saying that the GSA ascertainment does not decide the presidency.
…fight, and I believe we will prevail! Nevertheless, in the best interest of our Country, I am recommending that Emily and her team do what needs to be done with regard to initial protocols, and have told my team to do the same.

— Donald J. Trump (@realDonaldTrump) November 23, 2020
Murphy said that she came to her decision independently and was not directed by the president. "I was never directly or indirectly pressured by any Executive Branch official — including those who work at the White House or GSA — with regard to the substance or timing of my decision. To be clear, I did not receive any direction to delay my determination," said Murphy.
The Biden team had already begun the preparations for his presidency, well before the GSA ascertainment. Biden had already assembled a team for the pandemic response and announced several Cabinet picks.


Remember, the GSA has been terrific, and Emily Murphy has done a great job, but the GSA does not determine who the next President of the United States will be.

— Donald J. Trump (@realDonaldTrump) November 24, 2020

The delay in ascertainment was detrimental for the Biden transition because it meant that they could not contact federal agencies, use government funding, or get access to Covid-19 data and vaccine distribution plans. They could not even get federal background checks on the White House staff and Cabinet appointments.
The transition process's formal beginning is a crucial and necessary step for the incoming administration, especially for their coronavirus response. The US is already well past 12 million confirmed cases and nearing 260,000 deaths.
Comments
comments
Texas Gov. Greg Abbott Bans Government-Mandated 'Vaccine Passports'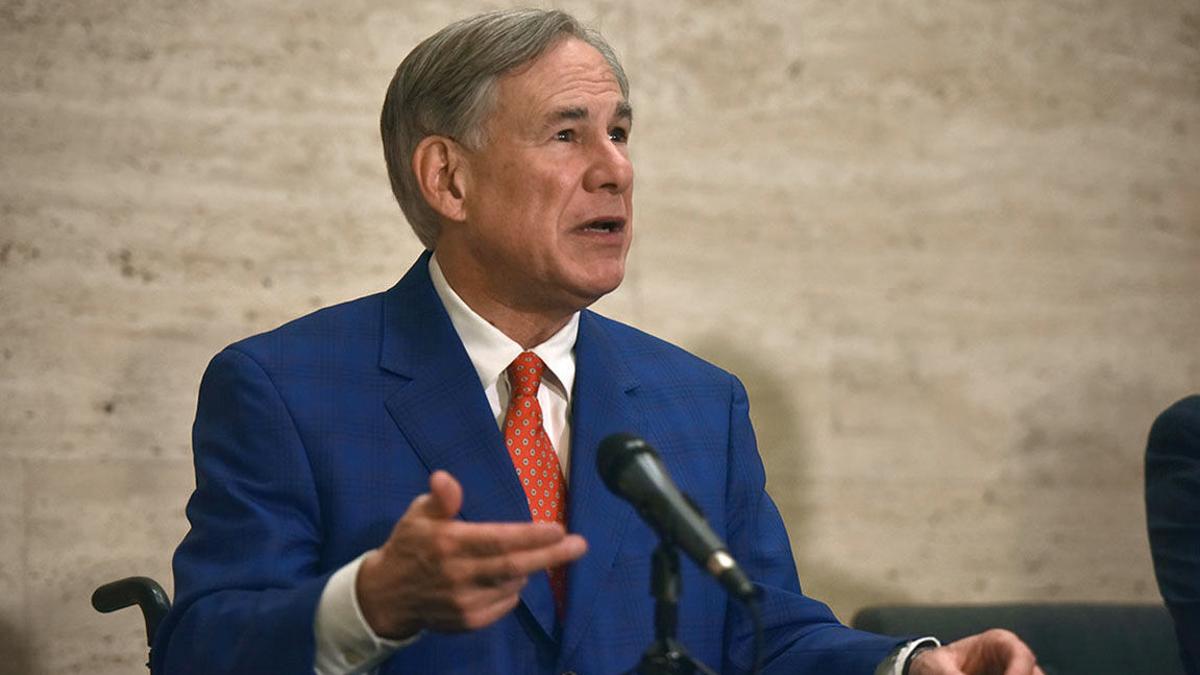 On Tuesday, Governor Greg Abbott banned government-mandated "vaccine passports" in Texas. 
What We Know:
The Republican governor signed an

executive order 

that 

prohibits state agencies, or organizations receiving state funding, from requiring proof of vaccination

 to receive services

. It also states that any public or private institution that receives government funding cannot deny someone for failing to provide proof of vaccination. 

According to NBC News, the movement follows a similar motion from Florida

's Governor Ron DeSantis who also banned vaccine passports last 

Friday

.

Although there 

are c

urrently no plans announced for the United States

 federal government

 to require individuals to provide a vaccine passport

, the 

bans 

serve as a 

preventative measure 

for

 Republican leaders.

 

Abbott explained his decision i

n a video announcement, 

claiming 

that 

his residents

are

returning to "normalcy" as vaccination efforts

should 

increase

 

"without 

treading on Texans' personal freedoms."

 
"But, as I have said all along, these vaccines are always voluntary and never forced," Abbott states. "Government should not require any Texan to show proof of vaccination and reveal private health information just to go about their daily lives."
Health officials in Texas have reported 4,167 new confirmed COVID-19 cases Tuesday, and the addition of 1,580 other previously unreported cases took the state's pandemic total to just over 2.8 million cases. Of those, an estimated 69,241 cases were active Tuesday and 2,882 cases required hospitalization on Monday.
Johns Hopkins University data suggests the coronavirus death toll in Texas is 48,748 people.
Comments
comments
California Plans to Lift Most Pandemic Restrictions June 15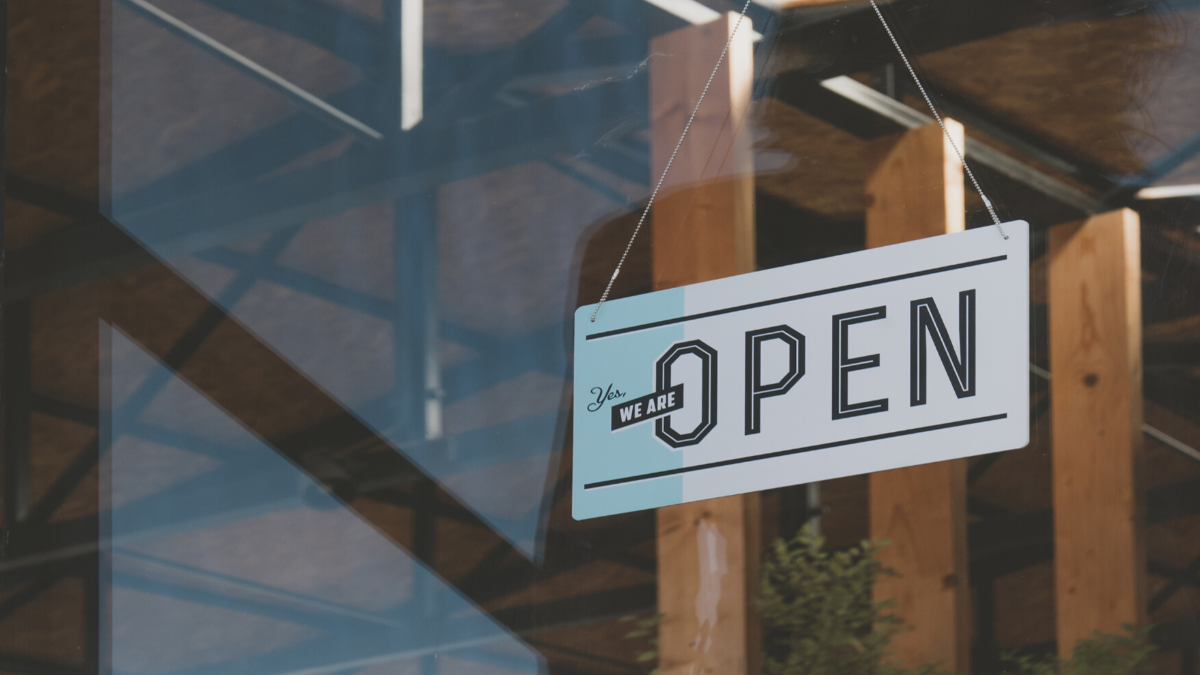 California's four-tier Blueprint for a Safer Economy has guided the state through the pandemic. However, it possibly is unnecessary after June 15. To eradicate this measure, California must have a sufficient vaccine supply for residents 16 years and older, and low hospitalization rates must additionally be shown.
What We Know:
Governor Gavin Newsom made this statement on Tuesday. The state will lift most capacity limits for businesses and recreational activities. Larger indoor events like conventions must have testing and vaccination verification requirements, according to Health and Human Services (HHS) Secretary Dr. Mark Ghaly. On April 15, citizens 16 and older will be eligible to start obtaining the COVID-19 vaccine. Officials hope that the two months' preparation will give people time to receive their two dosages and undergo the two-week immunization period.
The four-tier system consists of different levels: purple, red, orange, and yellow. NBC Los Angeles explains the details of the blueprint and what's accessible at each point. When California released these stages, 94 percent of counties were under purple, the most restrictive tier. Inyo and Merced counties are now the only ones in purple, as of Monday.
By the end of April, California should administer 30 million coronavirus vaccines. As a result, it will allow the state to partially inoculate a majority of the 32 million people who will become eligible to take the vaccine next week. Currently, 7.5 million Californians are fully vaccinated, while 6 million are partly inoculated. The new movement means will permit inhabitants to perform some everyday activities, but Newsom still urges the public to perform "common-sense" health safety measures like masks and vaccinations.
Although government officials like Newsom and Ghaly are optimistic about reopening in June, the Associated Press says a few discrepancies were in their announcement. For example, the figures could not say how they would assess lifting restrictions. They also did not mention what counts as a good trajectory. Apparently, Newsom and Ghaly struggled to explain the changes "without adding caveats."
In terms of discussing vaccinations and hospitalization rates, state officials refused to give a must-hit goal for shots. They also did not explain what they meant by "stable and low" hospitalization numbers. The AP states that Newsom is facing a possible recall election backed by those criticizing his handling the pandemic. Kevin Faulconer, a Republican and former San Diego mayor, did not like that Newsom decided to reopen the state after millions of Californians signed a recall petition. Faulconer intends on replacing Newsom as governor as well.
California is not the only state that is easing up on limitations. States like Texas, Arizona, South Carolina, and Alabama have been relaxing their stances on masks and ending business capacity limits. Texas opened the Texas Rangers' opening game against the Toronto Blue Jays to the public fully; 38,000 fans filled the Globe Life Field and sat side-by-side. CNBC explains each states' declarations in full detail.
The announcement comes more than a year after California shut down due to the pandemic. The country's most populated state was extremely affected by the coronavirus. More than 58,000 California locals have died from COVID-19 since 2020.
Comments
comments
Vaccine Passports Become Controversial as GOP Opposes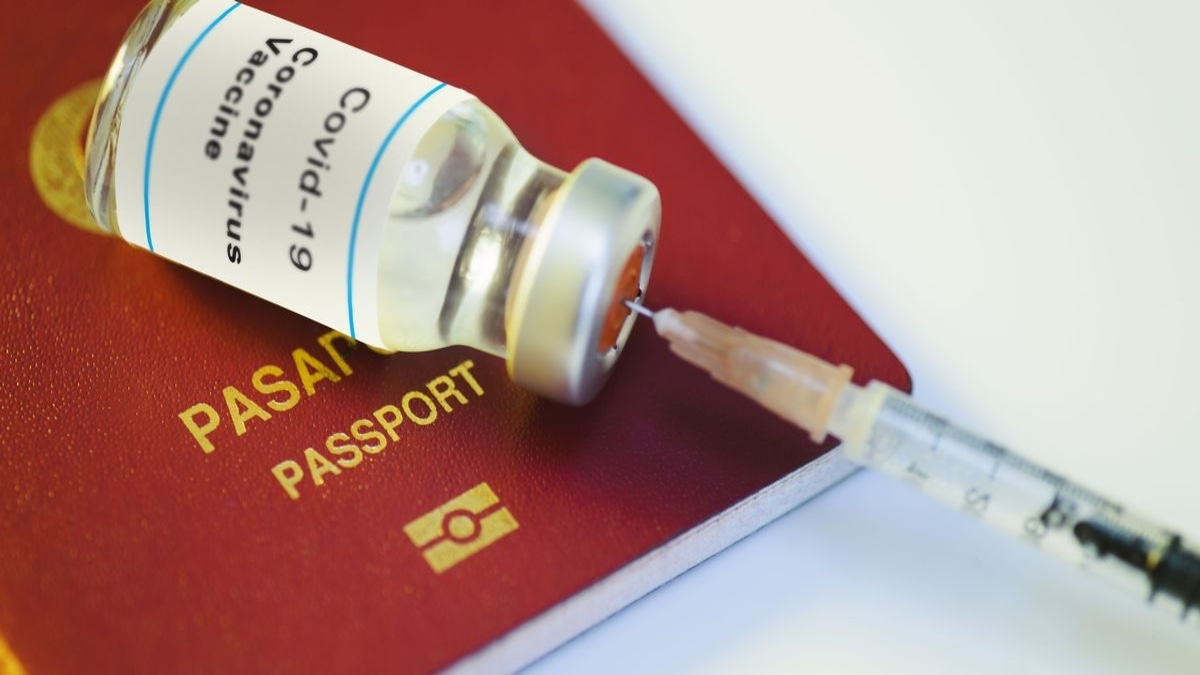 In an interview on Monday, Dr. Anthony Fauci has said that the federal government won't mandate vaccine passports for travel and businesses.
What We Know:
Dr. Fauci expressed his doubts on whether the federal government is going to be a leading element in vaccine passports. The White House has indicated that any potential passports would come from the private sector. Vaccine passports are a form of proof that an individual is fully vaccinated against COVID-19. The idea is controversial as local government and businesses consider whether to require them.
Some conservatives are upset at the idea of vaccine passports that would also allow businesses to screen patrons' immunization status. Republicans believe the vaccine passports to be government overreach and an invasion of privacy. New York became the first state to launch an app that allows people to upload proof of vaccination that can be scanned before entering a business. Next Week California will be allowing event venues to require proof of vaccination or a negative test result.
Florida Republican Governor Ron DeSantis issued an executive order last week banning vaccine passports statewide. Similar measures are being pushed in Republican states like Arkansas and Montana. Businesses such as airlines already require proof of a negative COVID test for customers. Cruise lines have announced that they will require passport vaccinations for adults when ships set sail again.
Israel has introduced an app-based vaccine passport in February, and the European Union is planning to introduce them over the summer. California has recently released new guidelines on Friday for indoor concerts, theater performances, and other private gatherings, allowing for a greater capacity if all guests are tested or show proof of being fully vaccinated. "I doubt the Federal government will be the main mover of a vaccine passport concept," Dr. Fauci said in a statement on Monday.
Regulations related to COVID-19 continue to come about as the frequency of vaccinations continues to increase into the summer.
Comments
comments