Veteran diplomat Antony Blinken is Biden's Top Choice for Secretary of State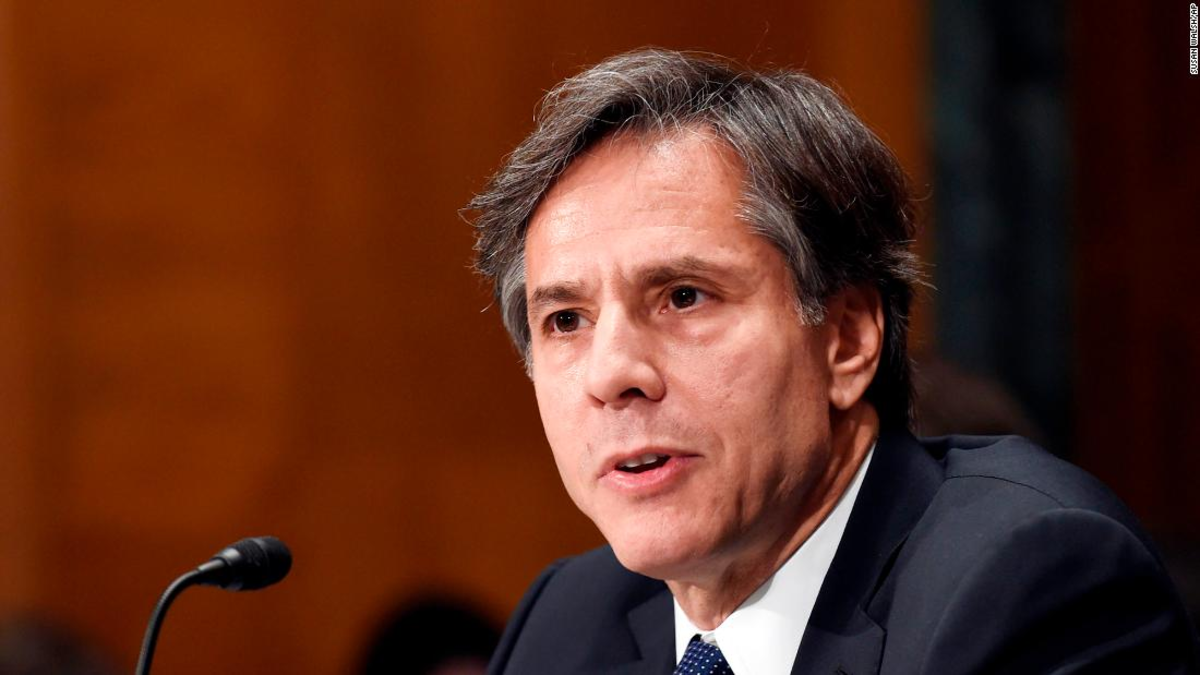 President-elect Joe Biden has chosen veteran diplomat and foreign policy advisor Anthony Blinken as one of his top choices to serve as secretary of state, according to NBC News.
What We Know:
A transition official spoke with NBC News regarding Blinken being a likely choice for the position, but they wouldn't confirm the nomination until Biden's announcement.
Blinken began his career in the State Department during the Clinton administration and served under President Barack Obama's administration as the state's former deputy secretary.
 It was reported that Biden's first Cabinet selections would be for the diplomacy and national security divisions.
According to the New York Times, a person familiar with the process believes Biden will choose another close aide, Jake Sullivan as the national security advisor. Sullivan served at the State Department under Hilary Clinton as the head of policy planning.
Biden is also expected to name a 35-year veteran of Foreign Services Linda Thomas-Greenfield as his ambassador to the United Nations.
The Incoming white house chief Ron Klain stated on Sunday that Biden would be announcing his Cabinet picks on Tuesday.
Comments
comments
NYC Now Largest U.S. City to Grant LGBTQ Businesses Access to Minority Contract
New York City now recognizes LGBTQ-owned companies as minority-owned businesses, making them eligible for city contracts to expand their businesses.
What We Know:
On Tuesday, New York City's Department of Small Business Services and the National LGBT Chamber of Commerce announced a plan to fast-track LGBTQ-owned businesses into city certification programs where they can receive billions in contract funding and access to resources like consulting, mentorship, and educational programs.
According to the National LGBT Chamber of Commerce, approximately 1.4 million lesbian, gay, bisexual, and transgender business owners in the United States generate $1.7 trillion a year in revenue. N.Y.C. now joins the growing list of cities and states that have moved to incorporate LGBTQ-owned businesses in city contracts, including cities in California, New Jersey, Maryland, and Florida.
Openly gay Councilmember Daniel Dromm said the historic agreement would "impact the lives of thousands of New Yorkers in a meaningful and lasting way."
"When it comes to establishing and growing businesses, LGBTQ entrepreneurs face many significant and manifold challenges. I am pleased that these business owners who were once excluded from sorely needed contracting and procurement opportunities will be able to participate," he continued.
This comes at a crucial time when many LGBTQ Americans are facing unemployment. According to a May 2020 poll by the national LGBTQ advocacy group Human Rights Campaign and PSB Research, queer people of color were disproportionately impacted by job loss, with 22 percent of LGBTQ people of color losing their jobs because of the pandemic, compared to 14 percent of white LGBTQ workers and 13 percent of the general population.
Due to this motion, it appears that LGBTQ business owners in N.Y.C. will now have a greater chance to rebound and have a strong economic comeback.
Comments
comments
College Board Drops SAT's Optional Essay and Subject Tests to Reduce Demands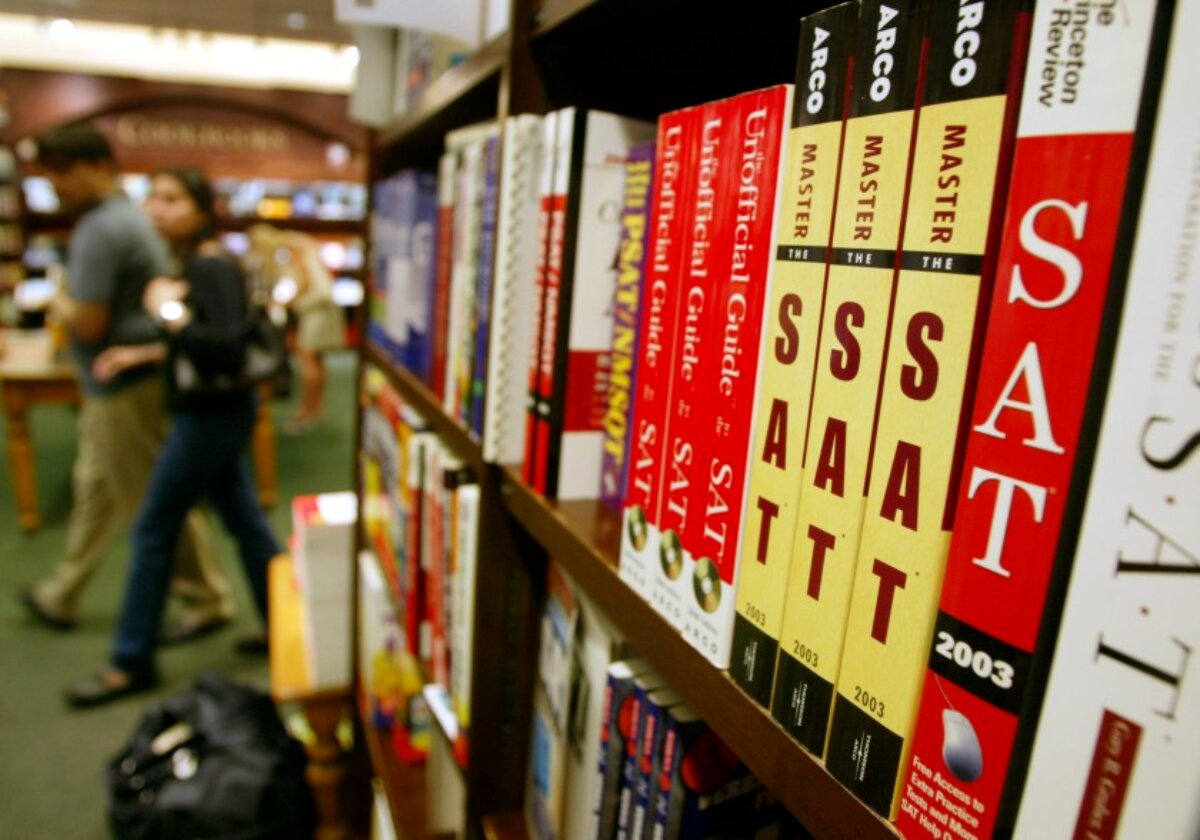 College Board will be permanently dropping the optional essay and subject tests after the summer. This is to reduce the demands of students affected by the crisis of the pandemic.
What We Know:
On Tuesday, the College Board announced that it is discontinuing the optional essay section and subject-area exams of the SAT for college-bound U.S. students after June 2021. SAT subject tests were optional, multiple-choice exams that students could take in order to demonstrate aptitude or standardized academic credentials on topics like Spanish language, biology, and physics.
It will be available only in certain states, including Delaware and Oklahoma, that use the SAT for school accountability measurement and offer the test during the school day. The coronavirus pandemic accelerated a process already underway to simplify our work and reduce demands on students, the standardized testing nonprofit said in a note to members.
According to NBC News, the optional SAT essay section, which was introduced in 2005, will be discontinued after June testing dates because "there are other ways for students to demonstrate their mastery of essay writing," the College Board said. The essay section had a 15-year heyday, which raised the maximum SAT score from 1600 to 2400, was a central part of many students' college admissions applications for years. However, by last year, several major institutions had made the section optional.
Based in New York, the testing organization also revealed the launch of a process to revise the main SAT, aiming to make the admission test more flexible and streamlined and enable students to take the exam digitally instead of with pencil and paper. There were few details available on how the main SAT might be changed. David Coleman, chief executive of the College Board, said the organization is not pursuing an at-home version of the exam. He said more information would be coming in April.
Even before the pandemic, the subject tests and the optional essay were losing influence. Fewer schools were requiring applicants to take them, and many experts questioned their value. These tests long served a niche role in admissions as a way for students to amass extra credentials showing their prowess for ultra-competitive schools. For many years, Ivy League schools and others, including Georgetown University, recommended, encouraged, or accepted subject test scores in addition to the scores they required from the main SAT or ACT.
U.S. students registered for subject tests will be refunded, while the College Board will provide two final SAT subject test administrations in May and June 2021 for international locations because they are used internationally for a wider variety of purposes. College Board plans to phase out international students by next Summer.
Comments
comments
Pharrell Partners With Georgia Tech and Amazon for New Music Coding Initiative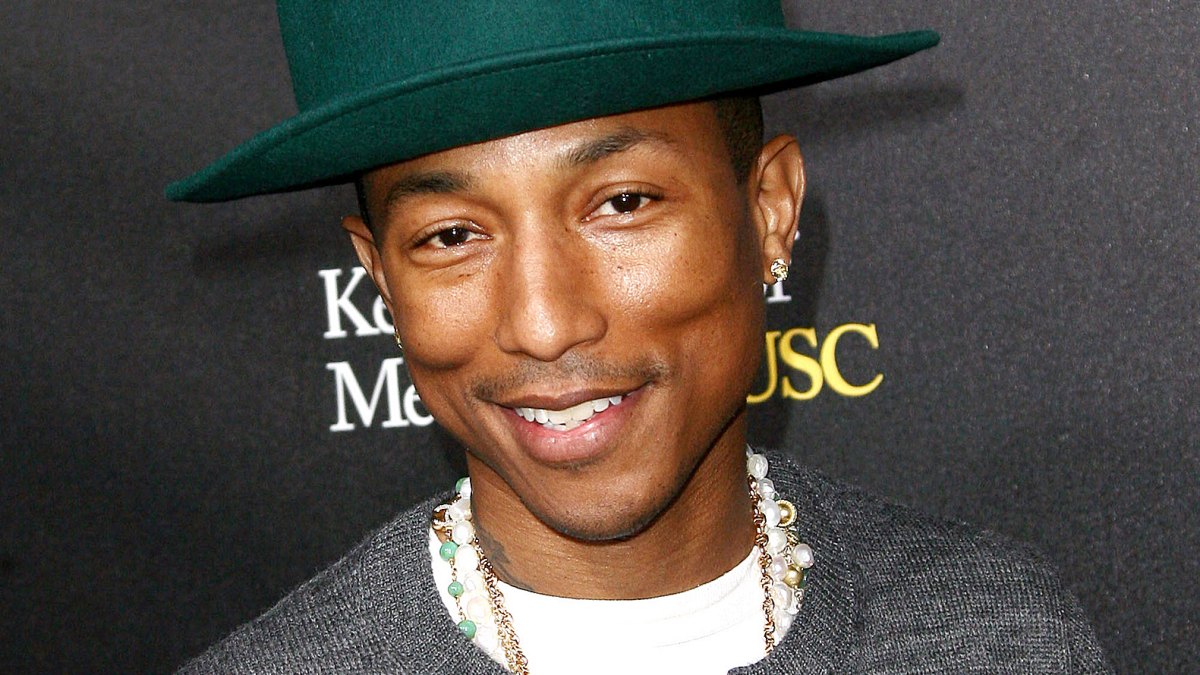 Pharrell Williams has teamed up with Amazon and Georgia Tech to launch a new music-making competition for today's youth.
What We Know:
On Tuesday, Pharrell's education equity nonprofit, YELLOW, announced on Twitter their new project with Amazon and Georgia Tech called "Your Voice is Power." This initiative aims at teaching underserved communities with students in middle and high school an equal opportunity lesson in coding, racial injustice, and creativity.
Teaching kids future-ready skills like coding, especially those for whom opportunities haven't been equally distributed, is how we prepare the next generation of entrepreneurs. That's why @YELLOWORG has launched "Your Voice is Power" alongside @Amazon and @GeorgiaTech. pic.twitter.com/ZdmS1AnT0a

— Pharrell Williams (@Pharrell) January 19, 2021
"Your Voice is Power" will be open to about 100,000 students across the U.S. and Canada. The program will feature five lesson plans and teaching modules that will teach students coding while introducing them to professionals who use music and computer science to fight for racial justice and spark conversations among students and teachers about racial injustices.
The project will also have a competition where students will be tasked with addressing racial equity while remixing Pharrell's new song "Entrepreneur" using computer coding and incorporating their own voice into the song via Georgia Tech's learn-to-code-through-music platform, EarSketch.
The first round of the competition will start on January 19th and run through March 12th. Student-made remixes will be judged by a panel of Amazon engineers, Amazon Music team members, and music industry professionals. Winners will be picked based on the quality of music, the complexity of their code, and their thoughts and calls to action on racial justice. Prizes for students range from $5,000 scholarships, grant money for a business, or different monetary amazon gift cards.
Pharrell explained his choice to collaborate with these corporate giants saying, "This collaboration between YELLOW, Amazon, and Georgia Tech is a celebration of Black creators and change-makers. YELLOW, at its core, believes that education is a pathway to success. Teaching kids future-ready skills like coding, especially those kids for whom opportunities like this have not been equally distributed, is how we prepare the next generation of entrepreneurs."
We are excited to see what the next generation of artists and creators are able to achieve!
Comments
comments