NFL Fines Saints And Patriots For Covid-19 Violations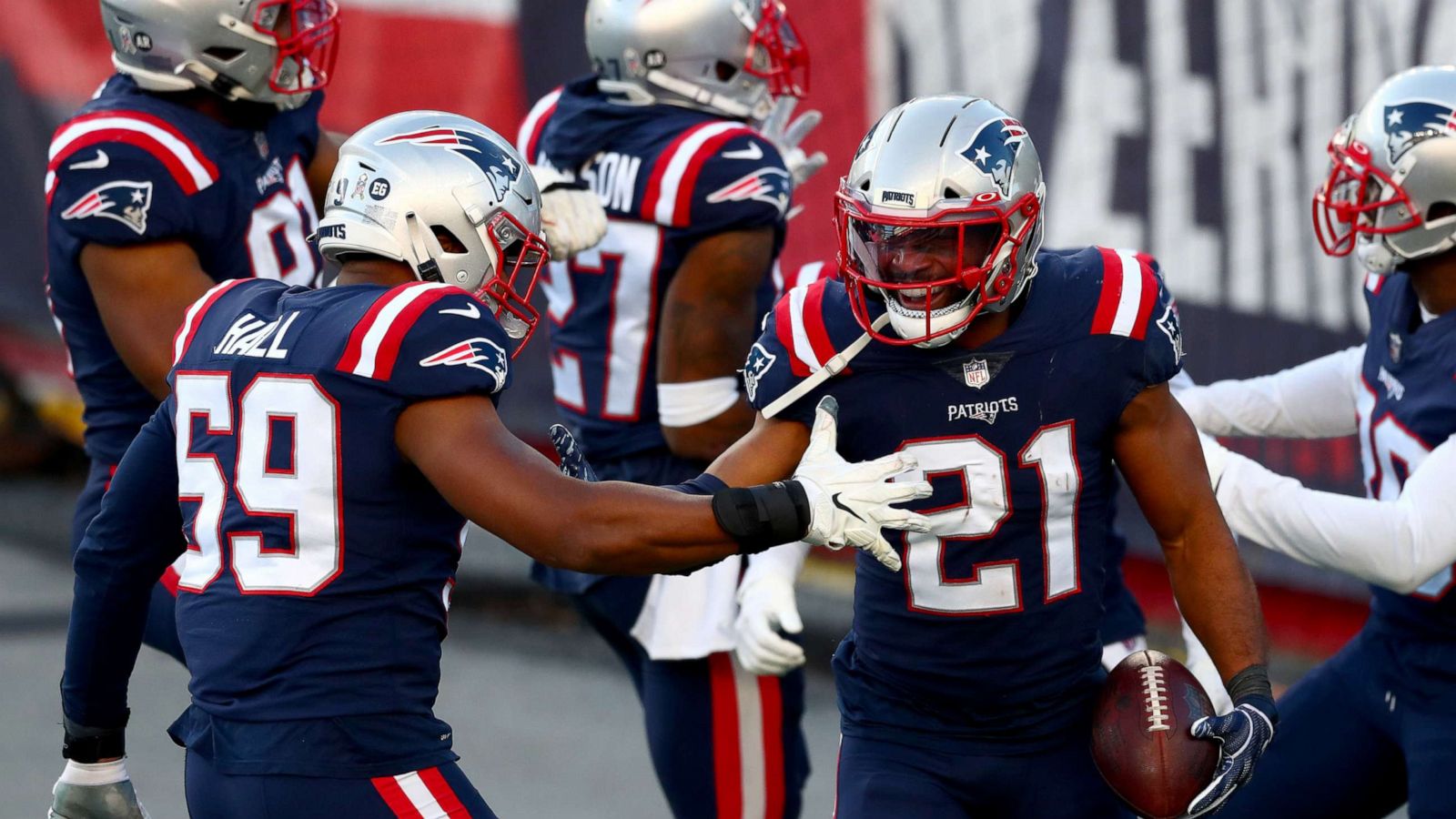 The New England Patriots and New Orleans Saints have been ordered to pay major fines for Covid-19 protocol violations.
What We Know:
The NFL fined the Saints $500,000 after the team posted a video on social media showing unmasked players celebrating their Week 9 win over the Tampa Bay Buccaneers. In addition to the fine, the NFL is also taking away a seventh-round draft pick for the violation.
The steep fine and loss of draft pick stemmed from the Saints having multiple Covid-19 violations and warnings. The team was fined $350,000 back in September after head coach Sean Payton was seen without a face mask during a game. Payton tested positive for coronavirus in March. Payton responded to the fine by saying "It's something we're just going to have to remind ourselves to do."
The Patriots were also fined $350,000 for violations related to the positive tests of several of their players. Patriots QB Cam Newton tested positive for coronavirus in early October. Although he did not play in their October 4 game against the Kansas City Chiefs, 20 teammates and staff members who had been in contact with him flew out for the game. Just after the game, CB Stephon Gilmore also tested positive.
The NFL is also investigating the Baltimore Ravens and Denver Broncos for Covid-19 violations. The two were supposed to play on Thanksgiving Day, but the game was postponed after 19 members from the Ravens tested positive, including QB Lamar Jackson.
Broncos QB Jeff Driskel also tested positive for coronavirus before Thanksgiving and the team apparently had a meeting with all of their quarterbacks without masks just after Driskel contracted the virus. The other players in the meeting allegedly took off their tracking devices which are meant to help with contact tracing.
The whole debacle led to the Broncos entering their Sunday night game against the Saints without a quarterback. They had to play wide receiver Kendall Hinton at QB to avoid a forfeit and lost 31-3. Broncos head coach Vic Fangio was also fined earlier this season for not wearing a face mask.
Dr. Allen Sills, chief medical officer for the NFL, expects the situation to get harder because of how rapidly the virus is spreading across the country.
Comments
comments
18-Year-Old Dies After Contracting COVID-19 for the Second Time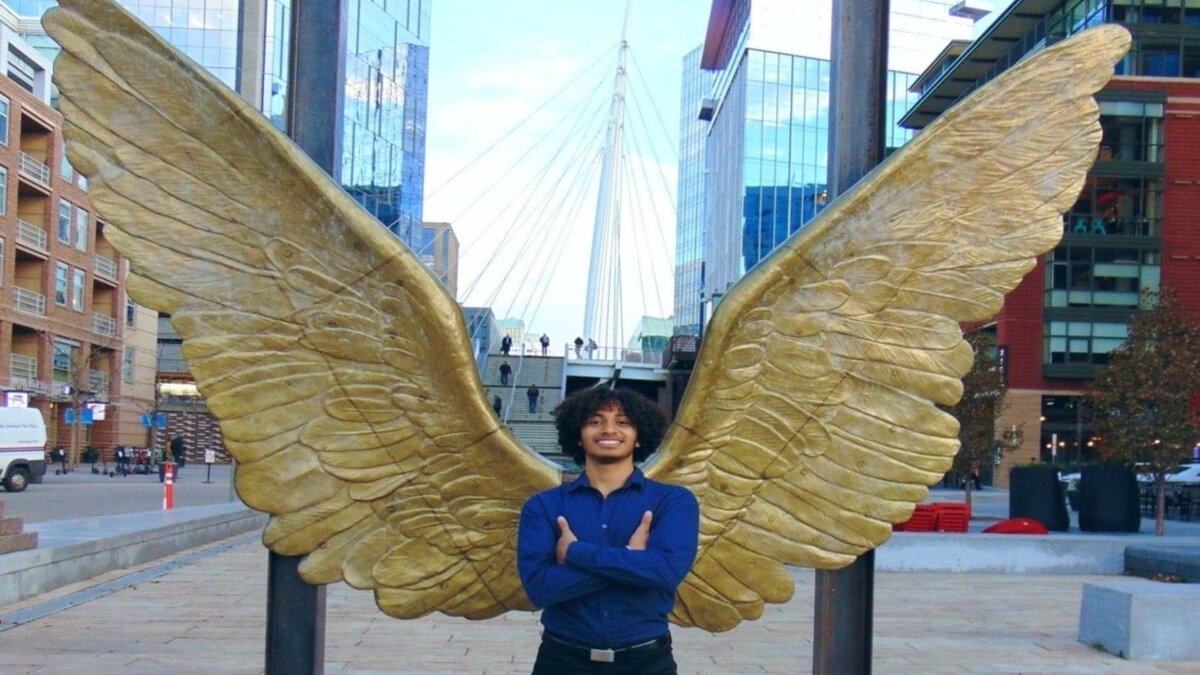 A Denver 18-year-old dies after contracting coronavirus for the second time. 
What We Know: 
Wilber Portillo died after reinfection of coronavirus in November. In an interview with 

KDVR

, Portillo's girlfriend, Andrea Ferrel, stated, "He was just getting better. He had about a week of COVID-free before getting sick again." 

According to 

PEOPLE

, Portillo was a CEC Early College graduate. He launched an online sporting goods retailer called My Journey My Success. His first infection came after a business trip to Los Angeles. The second infection came after attending a party. Portillo tested negative between his two positive tests. 

Portillo tested positive for the virus two separate times. The first at the beginning of October and the second two days after his passing. He went to the doctor on November 18th and was told he had an intense lung infection. He passed the next day in his sleep. 

Ferrel said Portillo thought he was immune from the virus. "Just because you're young, you aren't immune to it, and even though we see more cases with older people and people with health conditions and even people without health conditions. It's important that you stay home," Ferrel said.  

The CDC has stated that reinfection is 

rare

 yet possible. 

The Lancet

, a peer-reviewed medical journal, studied reinfection. The findings saw that the second infection had more severe symptoms than the first. However, 

the first person reinfected 

with the virus saw less severe symptoms in their reinfection. 
A GoFundMe campaign was created and has since ended for Portillo. The page received 13,624 in donations. 
Comments
comments
Washington Taps Starbucks for Help with Covid Vaccine Rollout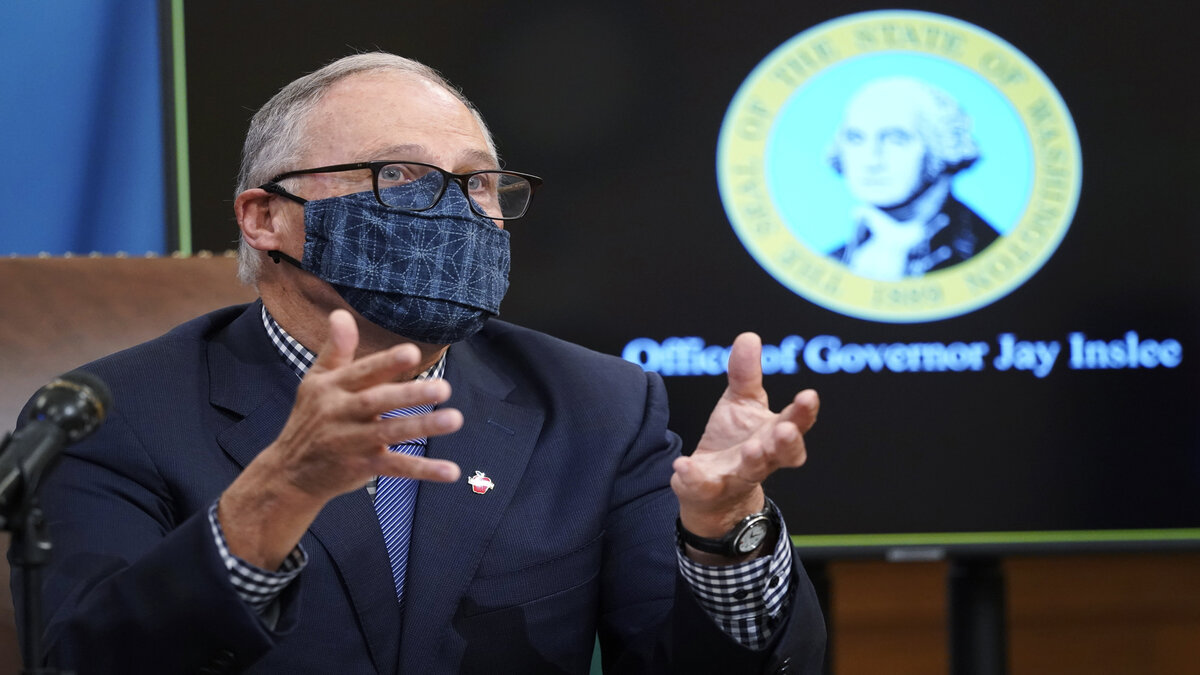 In an effort to boost the pace of administering COVID-19 vaccinations in Washington, Starbucks will be stepping in to increase state-wide distribution.
What We Know:
Washington Gov. Jay Inslee announced Monday that the state would be teaming up with Starbucks to help streamline logistics, aiming to give out 45,000 COVID-19 vaccine doses a day. As of late, 11 Starbucks employees will be using the company's computer simulation modeling system combined with expert knowledge in labor and deployment, operations, and research and development to work full time on vaccine distribution. The governor notes that the number of employees is subject to change.
Other Seattle-based companies like Microsoft and Costco are set to hold vaccination sites to administer up to 5,000 vaccines in one day. The state is also looking to expand drive-through vaccination sites at over 2,000 pharmacies.
Governor Inslee backed his decision saying, "This is a unique challenge for the United States and in every state to stand up a total mobilization of our resources."
"We did that in World War II when we built the Liberty ships here in Washington state. We reached production levels that no one could imagine because we set ambitious goals," he continued.
Washington currently has a population of over 7.6 million residents and has administered under 250,000 vaccines. Currently, Washington is vaccinating between 13,000 and 15,000 people each day. The state's goal of 45,000 shots in one day would outpace the federal supply of 100,000 doses a week, but Governor Inslee claims that the state wants to have more capacity in place before federal officials start sending more vaccines.
The plan comes amidst growing concerns over the slow vaccine rollouts occurring across the U.S. Starbucks CEO Kevin Johnson commented on the underwhelming efforts and lack of urgency from the Trump administration, saying, "We can't think that's an acceptable pace. So we have to dramatically scale this up and accelerate the progress. […] At this rate of vaccinations, it's going to take six, seven, eight years for this country to get vaccinated."
Let's hope this coffee giant can bring Washington back up to speed!
Comments
comments
Cuomo Wants New York to Buy Vaccine Directly from Pfizer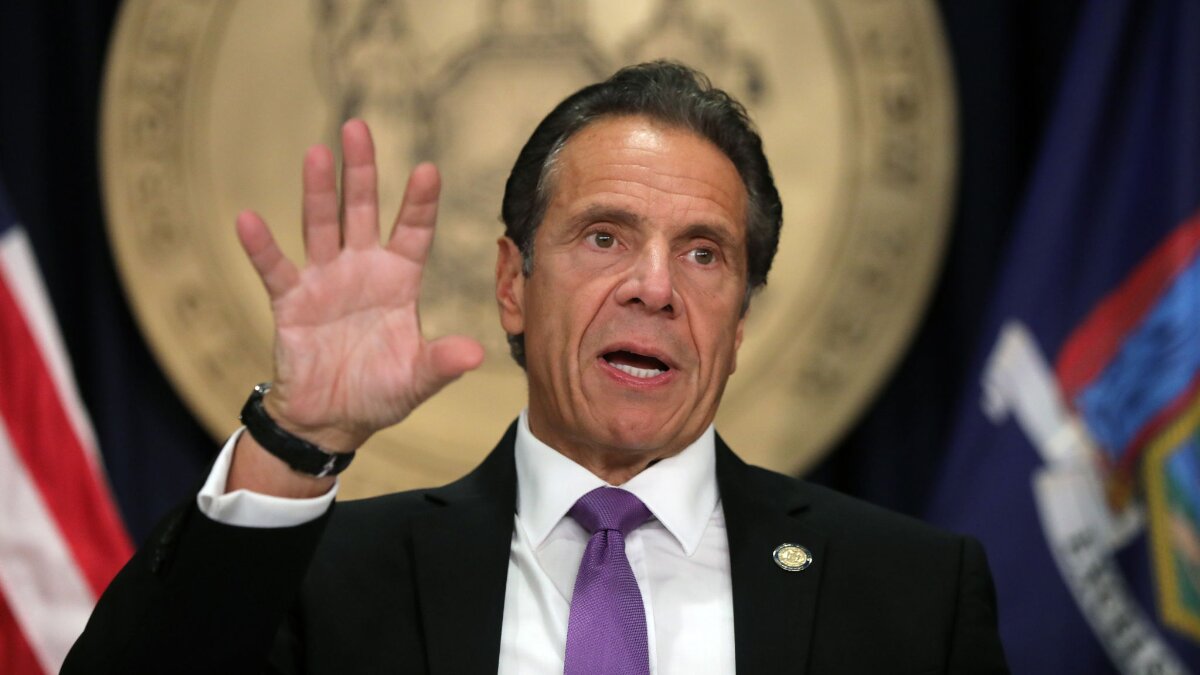 The Governor of New York is seeking to buy the COVID-19 vaccine from Pfizer. The company itself is already saying they won't do it.
What We Know:
New York Gov. Andrew Cuomo says the Trump Administration has failed to deliver enough COVID-19 vaccines to his state, so he wants to buy more doses directly from the manufacturer. Cuomo has asked Pfizer CEO Albert Bourla whether it would be possible to cut out the middle man. The Centers for Disease Control and Prevention expanded eligibility to more than 7 million New Yorkers from 5 million practically overnight, stated Cuomo said Monday in a letter to Pfizer Chief Executive Officer Albert Bourla. "No can do," Pfizer replied.
The company said it's open to collaborating with the U.S. Department of Health and Human Services in a way that will allow the drugmaker to distribute its vaccine to as many Americans as possible quickly. It will still need the okay from the government to do so, according to Bloomberg. Pfizer told CNBC that model would first have to be cleared under the emergency use authorization granted by the Food and Drug Administration for the drug's use.
According to the most recent CDC figures, Trump had promised that 20 million Americans would be vaccinated by the end of 2020, but as of Monday, just 12.2 million had gotten their first dose. However, public health and chain supply experts said a shortage of vaccines isn't the only reason it's taking so long to get the shots into American arms.
The federal government has left the distribution details up to local governments, which were no match for the overwhelming demand. And federal guidelines meant to get the most vulnerable vaccinated first have reportedly resulted in thousands of doses going to waste.
New York has ramped up its vaccine administration over the past five weeks, from about 35,000 during the first week to 330,000 last week, the governor said. To date, more than 1 million doses have been administered. The state is in a footrace with the vaccination rate and the COVID-19 infection rate. The state's positivity rate is down statewide, and the hospitalization rate is slowing. Still, new variants of the virus could bring another wave, Cuomo said.
The Government is urged to begin testing all international travelers immediately and to stop those coming from the U.K., South Africa, and Brazil, where variants have emerged.
Comments
comments