Mother of Florida Teen Who Was Shot and Killed By Sheriff's Deputy Gets Shot at His Burial Service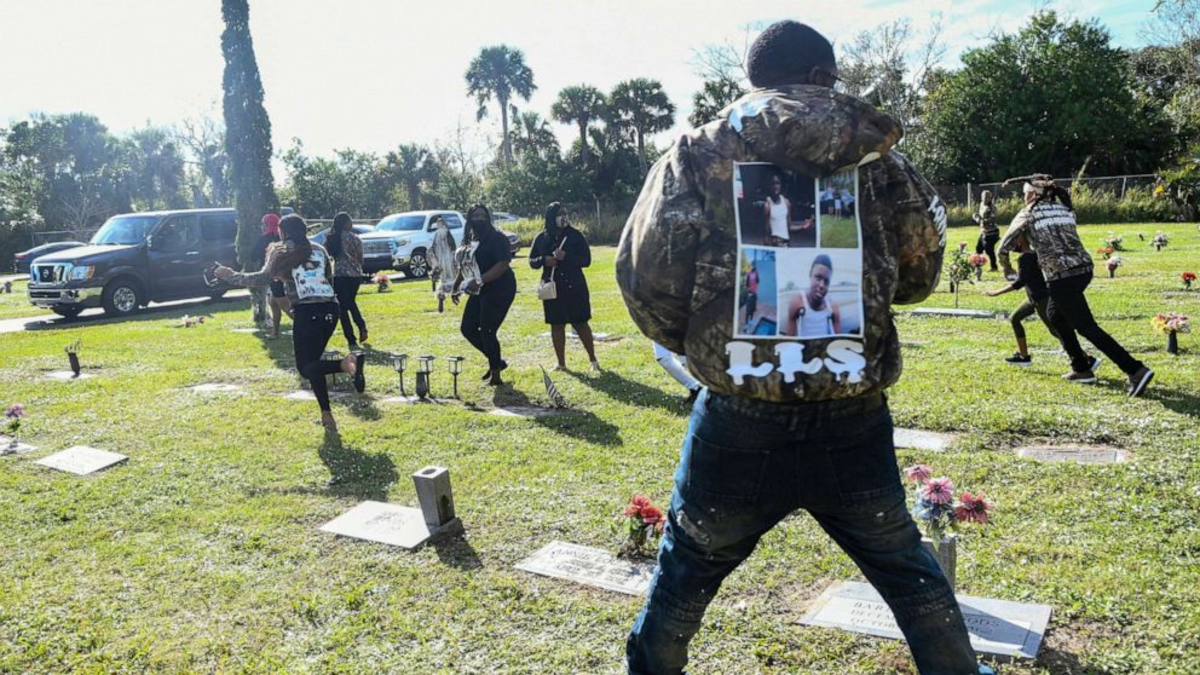 Quesheda Pierce (39) was shot in the leg on Saturday by a single gunshot at the burial service of her son Sincere Pierce.
What We Know:
Her son, Sincere, was one of two Black teens that were fatally shot by a Brevard County deputy during an attempted traffic stop on November 13. Friends and family gathered on Saturday at Riverview Memorial Gardens Cemetery to pay their final moments of respect.
As the Pastor was finishing his remarks and attendees placed flowers on Sincere's casket, a single shot was fired and Florida Today reported that Ms. Pierce was heard yelling.
According to the Brevard County Sheriff's Office, the gun that shot Ms. Pierce was an "accidental discharge" of a concealed weapon.
In a statement to NBC News, sheriff's spokesperson Tod Goodyear stated, "Initial reports were that a male and female received non-life-threatening injuries when shot during a funeral service". He continued, "The female victim is identified as 39-year-old Quasheda Pierce."
Officials have not released the name of the 16-year-old male suspected of firing the shot and he is not cooperating with law enforcement.
Goodyear stated:
"The investigation to date, which includes witness testimony and physical evidence, has determined that the single shot allegedly originated from the 16-year-old who apparently experienced an accidental discharge from a firearm concealed on his person during the funeral service."
The 16-year-old was injured as well. Goodyear explained the bullet "penetrated and exited his leg prior to impacting Quasheda Pierce's leg".
Goodyear also mentioned that multiple calls were made to sheriff dispatchers reporting that a male and female were injured during the funeral service.
Comments
comments
U.S. Soldier Arrested in Plot to Blow Up 9/11 NYC Memorial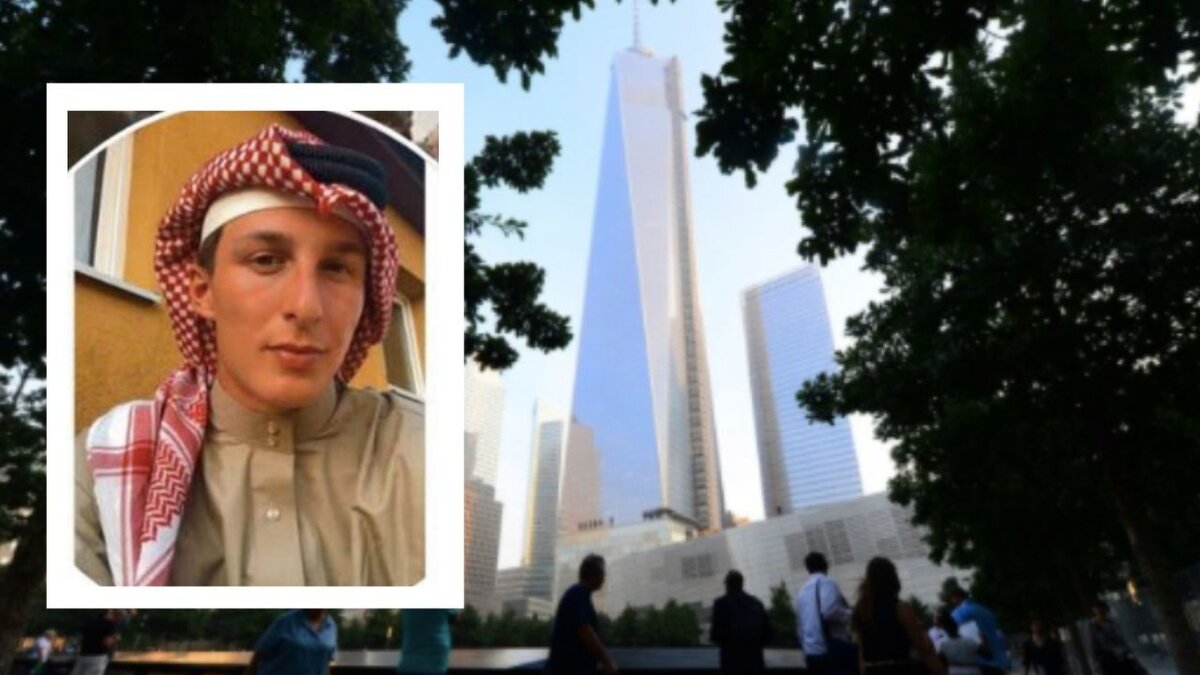 A U.S. Army soldier was detained Tuesday in Georgia on terrorism charges after he talked online about plans to blow up New York City's 9/11 Memorial and other monuments and assault U.S. soldiers in the Middle East, officials said.
What We Know:
Cole James Bridges from Stow, Ohio, was in custody on charges of attempted material support of a terrorist organization, the Islamic State group, and attempted murder of a military member, stated Nicholas Biase, a spokesperson for Manhattan federal prosecutors.
The 20-year-old soldier, also identified as Cole Gonzales, was with the Third Infantry Division out of Fort Stewart, Georgia, when he believed he was chatting with the Islamic State online about the terrorism plots, Biase mentioned.
According to a criminal objection in Manhattan federal court, Bridges entered the U.S. Army in September 2019 and was appointed a cavalry scout in Fort Stewart. Unknown to Bridges, an FBI employee was in on the chat. Biase said Bridges gave detailed instructions on tactics and manuals and information about attacking the memorial and other New York City targets.
"As we allege today, Bridges, a private in the U.S. Army, betrayed our country and his unit when he plotted with someone he believed was an ISIS sympathizer to help ISIS attack and kill U.S. soldiers in the Middle East," William F. Sweeney Jr., head of New York City's FBI office stated in a press release.
"Fortunately, the person with whom he communicated was an FBI employee, and we were able to prevent his evil desires from coming to fruition," he continued.
According to court papers, he communicated his frustration with the U.S. military and his desire to help the Islamic State group. The criminal complaint stated he then gave training and guidance to professed Islamic State fighters who were plotting attacks, including advice about potential targets in New York City, including the 9/11 Memorial.
Bridges also outlined specific military tactics to help the terrorist group's fighters kill U.S. troops, including the best way to strengthen an encampment to resist an attack by U.S. Special Forces and how to wire specific buildings with explosives to kill the U.S. troops, the complaint said.
He was programmed to make a first appearance in federal court in Georgia on Thursday. It was not instantly clear who would represent him.
Comments
comments
Texas Man Who Stormed Capitol Accused of Threat To Shoot Children If They Turned Him In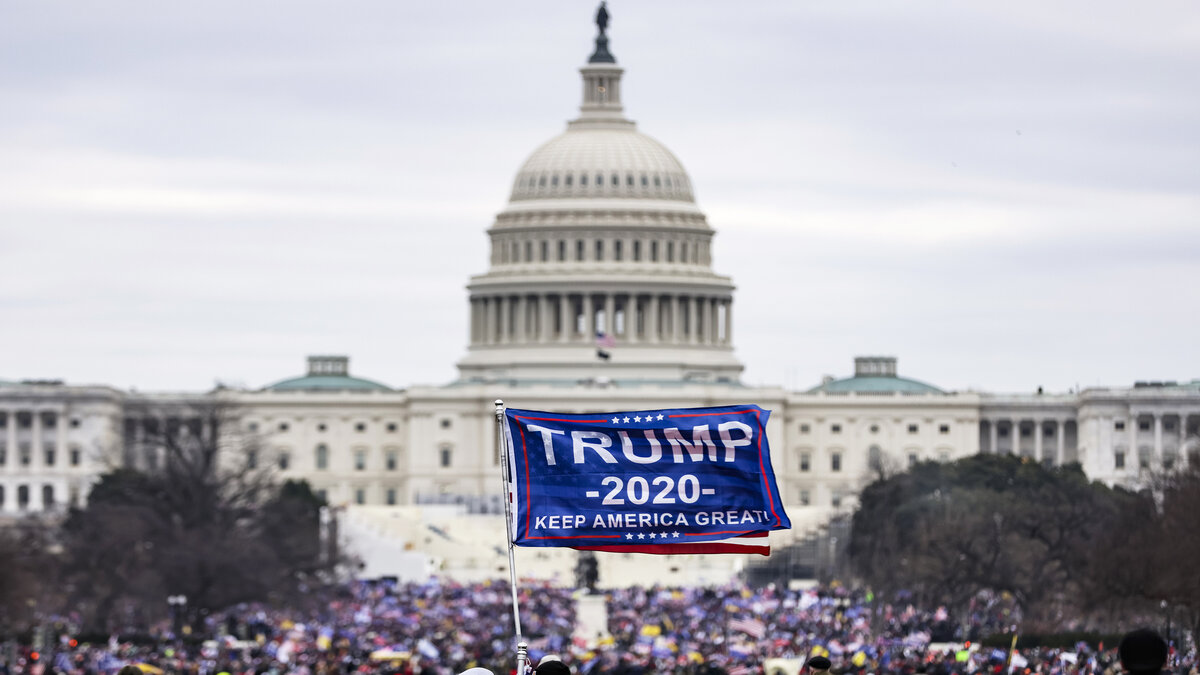 A man part of the January 6th attack at the U.S. Capitol has been arrested and accused of threatening to shoot children if turned in. 
What We Know:
Guy Reffitt was apart of the U.S. Capitol storming. He was arrested and charged with obstruction of justice and knowingly entering a restricted building without lawful authority. In an 

NBC News report

, Reffitt traveled from Dallas to Washington with a pistol in hand to "protect his country." 

According to police statements, Reffitt wore a black helmet and a tactical vest to the Capitol. His son reported he wore a GoPro camera on his helmet as well. Video footage of Reffitt saw him appearing to flush his eyes out with water.

Refit allegedly threatened his family. He told his daughter he would "put a bullet through" her cellphone if she revealed him on social media. His wife told authorities that Refit threatened his children not to turn him in, saying, "you're a traitor and you know what happens to traitors … traitors get shot." 

Reffitt was a member of the far-right 3 Percenters militia group. His wife added that he often expressed extreme statements. She did not believe he would ever go through with his words. 

After his arrest Saturday, Refit told police he went to the capital but never went inside. Records do not show whether he has an attorney. 
Reffitt is among many others arrested after the riot at the Capitol. Over 300 cases have been opened in relation to the riot. 
Comments
comments
Trans Man Killed Amid Puerto Rico's 'Wave of Homophobic and Transphobic' Violence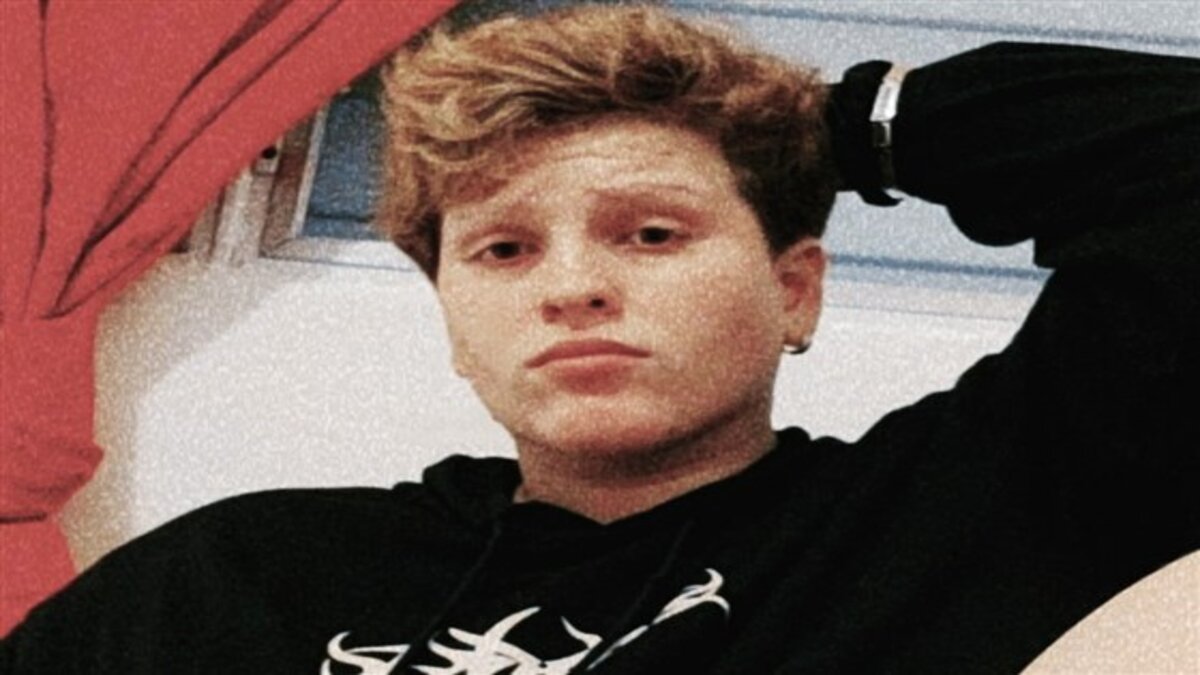 Authorities from Puerto Rico are investigating the death of a transgender man found with multiple gunshot wounds on Jan. 9.
What We Know:
WAPA, a local news station, stated a motorist was driving on a dark section of highway in Trujillo Alto, a town about 15 miles southeast of San Juan when she hit something. As she stepped out of her vehicle, she recognized it was a dead body and informed the police, who identified the victim as Samuel Edmund Damián Valentín.
Police originally misgendered Damián, who had posted his current home as Juncos on Facebook, less than 15 miles from Trujillo Alto. Homicide director Lt. José Padín, with the criminal investigation unit in nearby Carolina, stated to the San Juan Daily Star, Damián "had no identifications nor were there family members who were able to identify him beforehand."
According to the Daily Star, his mother and stepfather were ultimately able to identify his body but used his birth name. "His mom told me that he would always prefer for others to call him Samuel, Sam, or Sammy when he was out in the streets," Padín mentioned.
The founder of the LGBTQ advocacy group Puerto Rico Para Tod@s, Pedro Julio Serrano, stated police aren't doing sufficient enough to deal with "the wave of homophobic and transphobic violence that haunts us like never before."
"They are violating us, they are hunting us and they are killing us while Wanda Vázquez and her government turn a blind eye," said Pedro Julio Serrano, founder of Puerto Rico Para Tod@s, a Puerto Rican LGBTQ advocacy group, in a statement.
Puerto Rico's hate crime law incorporates both sexual orientation and gender identity, but, according to Metro Weekly, local prosecutors rarely apply them. There are not enough investigations being done in the crimes, and it truly does not seem a priority. Sadly, Damián is not the only victim of such heinous crimes.
Two trans women  Layla Peláez, 21, and Serena Angelique Velázquez, 32, were found inside a burned-out car in Humacao last spring. Penélope Díaz Ramírez, 31, was beaten and hanged in a men's prison in Bayamon. In February, Neulisa Luciano Ruiz, also known as Alexa, was shot to death in Toa Alta. Yampi Mendez Arocho and  Michelle Michellyn Ramos Vargas were also killed.
The Transgender Law Center mourned Damian's murder in a tweet Wednesday, expressing, "We are horrified at what you experienced in your last moments. Trans men deserve dignity and the chance to thrive."
Samuel Edmund Damián Valentín. We are horrified at what you experienced in your last moments. Trans men deserve dignity and the chance to thrive. The 7th trans person that we know of to be murdered in Puerto Rico since the beginning of 2020. https://t.co/5XFbAp0n5c

— TransgenderLawCenter (@TransLawCenter) January 14, 2021
In the early morning hours of New Year's Day, Damián posted on Facebook about his excitement for the "new year to come."
"[I'm] grateful for all the experiences that taught me how strong we really are," he wrote. "To life, to good and bad, and for all justice that is to come forth."
No motive or suspects have been found. Damián is the seventh known transgender individual murdered by the violence in Puerto Rico since last February.
Comments
comments