LeBron James Signs Max Contract Extension With Lakers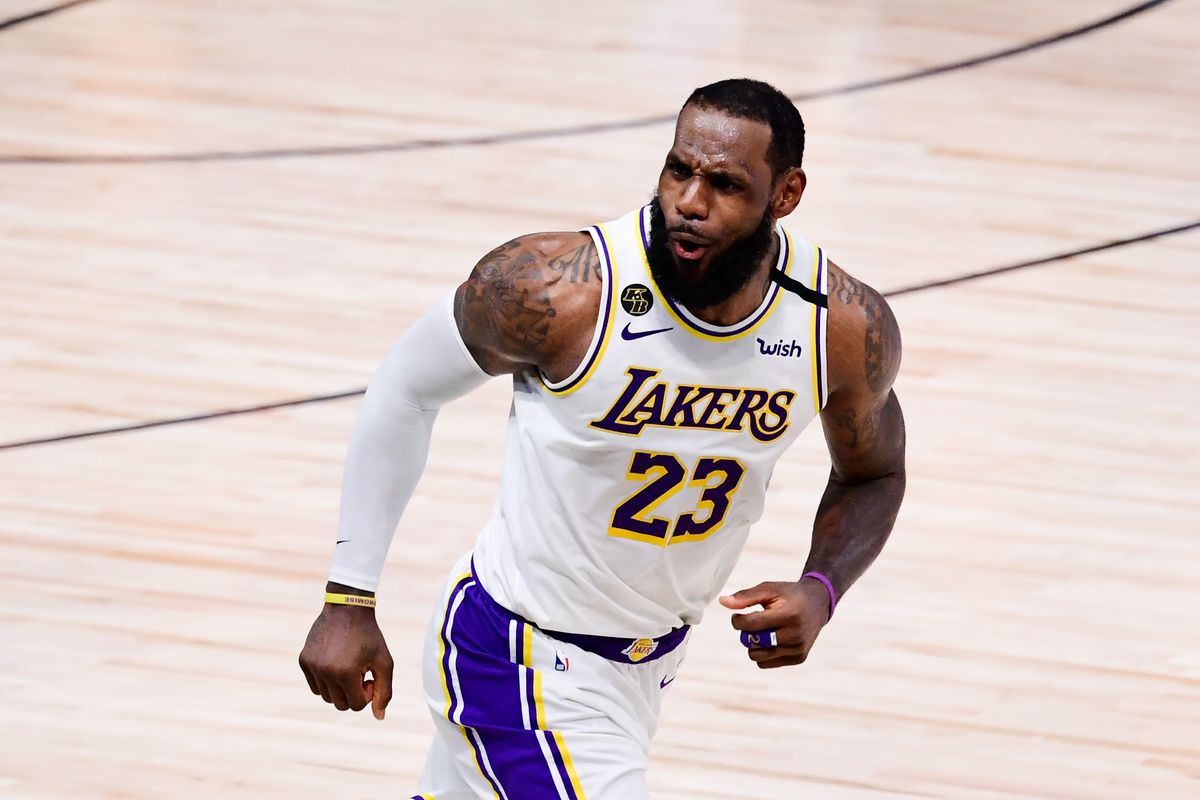 LeBron James and the Los Angeles Lakers have agreed to a two-year, $85 million contract extension, according to his agent Rich Paul of Klutch Sports Group.
What We Know:
James originally signed a four-year $154 million contract with the Lakers in the summer of 2018. This upcoming 2020-2021 season would have been the last guaranteed year of that deal, with the fourth year being a player option. This extension will take him through the 2022-2023 season.
James is set to earn $39 million on the court this season. Six players will be earning over $40 million this season, including Steph Curry, Chris Paul, Russell Westbrook, John Wall, James Harden, and Kevin Durant. James' extension will pay him $41 million in 2021-2022 and $44 million in 2022-2023. By the end of the extension, James will have earned $435 million from his NBA contracts over his career.
Throughout his career, James has never been the kind of player to extend his contracts. He has usually signed shorter deals and opted out of the last year of his contracts. This extension likely has something to do with Anthony Davis' free agency.
Davis is expected to resign with the Lakers, but the question is for how long. Davis could sign a five-year max contract with the Lakers, but most people expect him to align his contract with James. James' extension means that Davis could sign a three-year max deal with the Lakers.
The extension would take James through his 20th season in the NBA. He played 11 seasons with the Cleveland Cavaliers, four with the Miami Heat, and he will play at least five with the Lakers. James is a four-time champion, four-time Finals MVP, and a four-time league MVP. He's also third on the NBA all-time scoring list with 34,241 points, 4,146 points behind Kareem Abdul-Jabbar for first place.
This extension also opens up the possibility of James and his son playing together as a father-son duo. LeBron "Bronny" James Jr. could get selected in the 2023 NBA Draft after graduating high school, the same year that his dad's contract with the Lakers expires.
Comments
comments
U.S. Soldier Arrested in Plot to Blow Up 9/11 NYC Memorial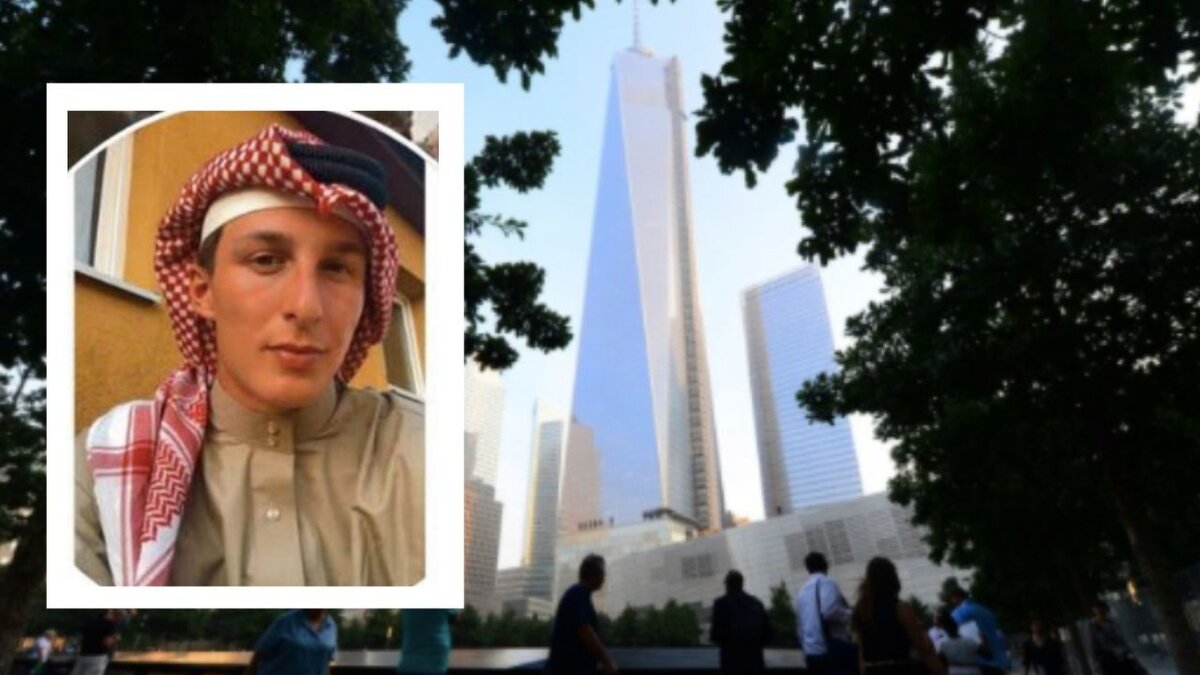 A U.S. Army soldier was detained Tuesday in Georgia on terrorism charges after he talked online about plans to blow up New York City's 9/11 Memorial and other monuments and assault U.S. soldiers in the Middle East, officials said.
What We Know:
Cole James Bridges from Stow, Ohio, was in custody on charges of attempted material support of a terrorist organization, the Islamic State group, and attempted murder of a military member, stated Nicholas Biase, a spokesperson for Manhattan federal prosecutors.
The 20-year-old soldier, also identified as Cole Gonzales, was with the Third Infantry Division out of Fort Stewart, Georgia, when he believed he was chatting with the Islamic State online about the terrorism plots, Biase mentioned.
According to a criminal objection in Manhattan federal court, Bridges entered the U.S. Army in September 2019 and was appointed a cavalry scout in Fort Stewart. Unknown to Bridges, an FBI employee was in on the chat. Biase said Bridges gave detailed instructions on tactics and manuals and information about attacking the memorial and other New York City targets.
"As we allege today, Bridges, a private in the U.S. Army, betrayed our country and his unit when he plotted with someone he believed was an ISIS sympathizer to help ISIS attack and kill U.S. soldiers in the Middle East," William F. Sweeney Jr., head of New York City's FBI office stated in a press release.
"Fortunately, the person with whom he communicated was an FBI employee, and we were able to prevent his evil desires from coming to fruition," he continued.
According to court papers, he communicated his frustration with the U.S. military and his desire to help the Islamic State group. The criminal complaint stated he then gave training and guidance to professed Islamic State fighters who were plotting attacks, including advice about potential targets in New York City, including the 9/11 Memorial.
Bridges also outlined specific military tactics to help the terrorist group's fighters kill U.S. troops, including the best way to strengthen an encampment to resist an attack by U.S. Special Forces and how to wire specific buildings with explosives to kill the U.S. troops, the complaint said.
He was programmed to make a first appearance in federal court in Georgia on Thursday. It was not instantly clear who would represent him.
Comments
comments
NYC Now Largest U.S. City to Grant LGBTQ Businesses Access to Minority Contract
New York City now recognizes LGBTQ-owned companies as minority-owned businesses, making them eligible for city contracts to expand their businesses.
What We Know:
On Tuesday, New York City's Department of Small Business Services and the National LGBT Chamber of Commerce announced a plan to fast-track LGBTQ-owned businesses into city certification programs where they can receive billions in contract funding and access to resources like consulting, mentorship, and educational programs.
According to the National LGBT Chamber of Commerce, approximately 1.4 million lesbian, gay, bisexual, and transgender business owners in the United States generate $1.7 trillion a year in revenue. N.Y.C. now joins the growing list of cities and states that have moved to incorporate LGBTQ-owned businesses in city contracts, including cities in California, New Jersey, Maryland, and Florida.
Openly gay Councilmember Daniel Dromm said the historic agreement would "impact the lives of thousands of New Yorkers in a meaningful and lasting way."
"When it comes to establishing and growing businesses, LGBTQ entrepreneurs face many significant and manifold challenges. I am pleased that these business owners who were once excluded from sorely needed contracting and procurement opportunities will be able to participate," he continued.
This comes at a crucial time when many LGBTQ Americans are facing unemployment. According to a May 2020 poll by the national LGBTQ advocacy group Human Rights Campaign and PSB Research, queer people of color were disproportionately impacted by job loss, with 22 percent of LGBTQ people of color losing their jobs because of the pandemic, compared to 14 percent of white LGBTQ workers and 13 percent of the general population.
Due to this motion, it appears that LGBTQ business owners in N.Y.C. will now have a greater chance to rebound and have a strong economic comeback.
Comments
comments
College Board Drops SAT's Optional Essay and Subject Tests to Reduce Demands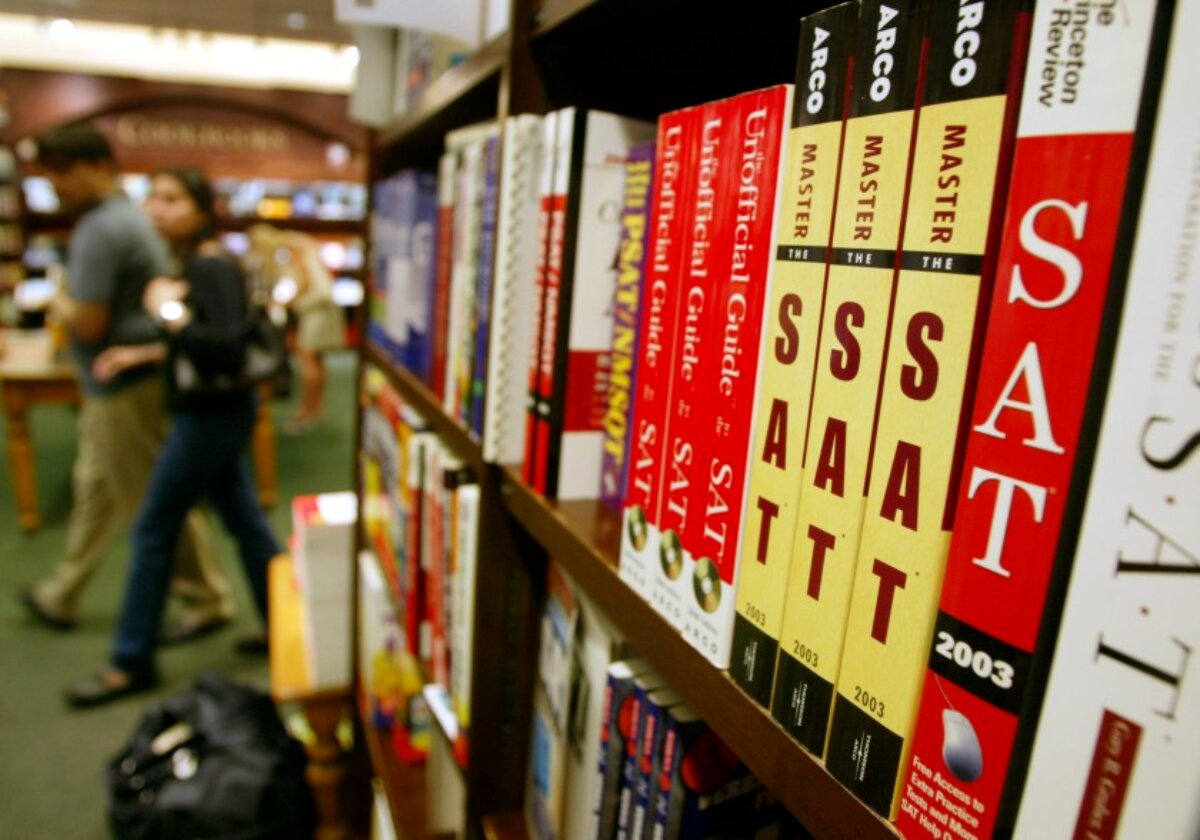 College Board will be permanently dropping the optional essay and subject tests after the summer. This is to reduce the demands of students affected by the crisis of the pandemic.
What We Know:
On Tuesday, the College Board announced that it is discontinuing the optional essay section and subject-area exams of the SAT for college-bound U.S. students after June 2021. SAT subject tests were optional, multiple-choice exams that students could take in order to demonstrate aptitude or standardized academic credentials on topics like Spanish language, biology, and physics.
It will be available only in certain states, including Delaware and Oklahoma, that use the SAT for school accountability measurement and offer the test during the school day. The coronavirus pandemic accelerated a process already underway to simplify our work and reduce demands on students, the standardized testing nonprofit said in a note to members.
According to NBC News, the optional SAT essay section, which was introduced in 2005, will be discontinued after June testing dates because "there are other ways for students to demonstrate their mastery of essay writing," the College Board said. The essay section had a 15-year heyday, which raised the maximum SAT score from 1600 to 2400, was a central part of many students' college admissions applications for years. However, by last year, several major institutions had made the section optional.
Based in New York, the testing organization also revealed the launch of a process to revise the main SAT, aiming to make the admission test more flexible and streamlined and enable students to take the exam digitally instead of with pencil and paper. There were few details available on how the main SAT might be changed. David Coleman, chief executive of the College Board, said the organization is not pursuing an at-home version of the exam. He said more information would be coming in April.
Even before the pandemic, the subject tests and the optional essay were losing influence. Fewer schools were requiring applicants to take them, and many experts questioned their value. These tests long served a niche role in admissions as a way for students to amass extra credentials showing their prowess for ultra-competitive schools. For many years, Ivy League schools and others, including Georgetown University, recommended, encouraged, or accepted subject test scores in addition to the scores they required from the main SAT or ACT.
U.S. students registered for subject tests will be refunded, while the College Board will provide two final SAT subject test administrations in May and June 2021 for international locations because they are used internationally for a wider variety of purposes. College Board plans to phase out international students by next Summer.
Comments
comments