Rockets, Wizards Agree to Russell Westbrook-John Wall Trade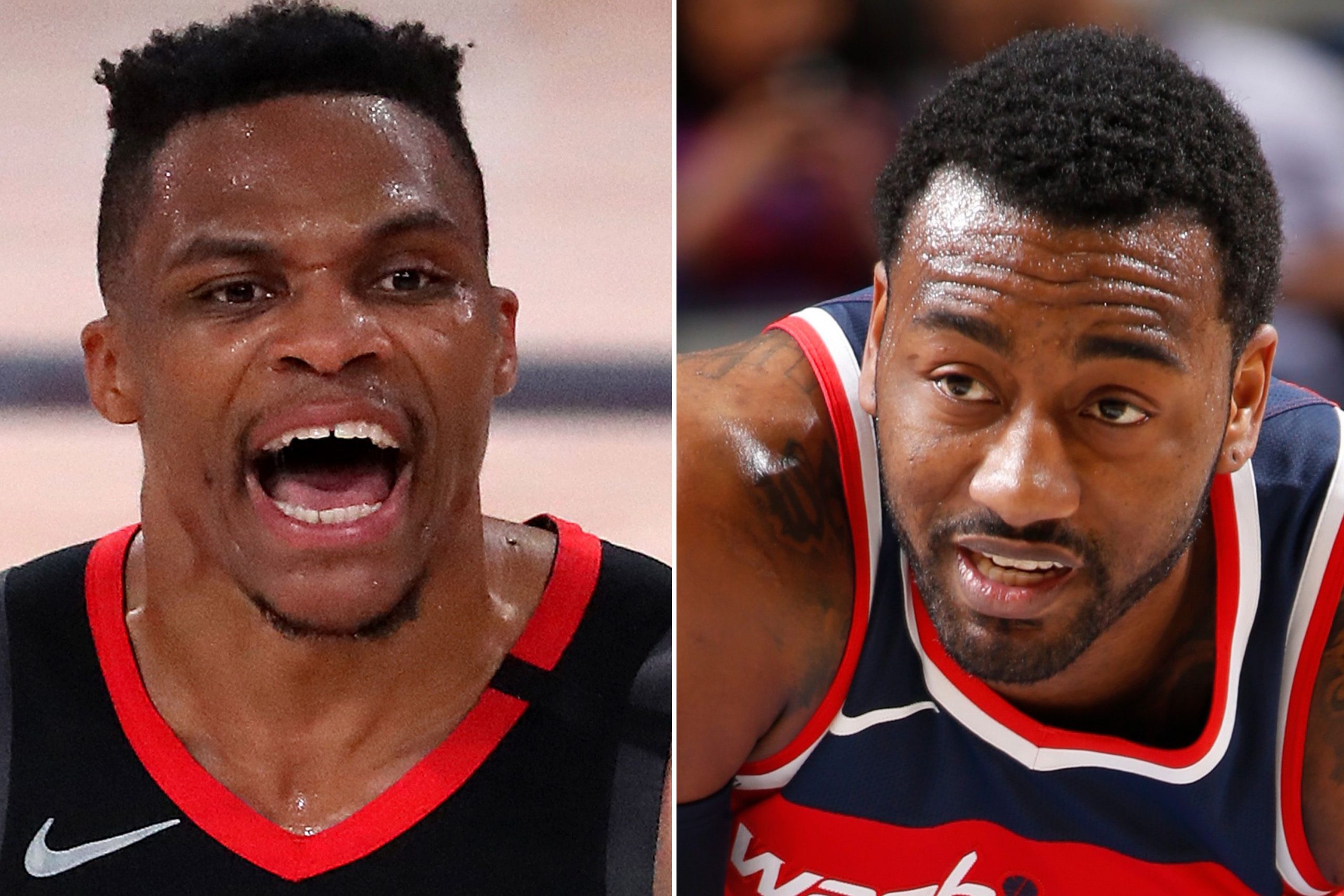 The Houston Rockets and Washington Wizards have agreed to a blockbuster deal centered around Russell Westbrook and John Wall.
What We Know:
The Wizards are sending Wall and a lottery-protected 2023 first-round draft pick to the Rockets for Westbrook. Both stars have expressed a desire to move on from their teams and rumors of this trade surfaced weeks ago.
The draft pick involved in the trade is lottery-protected for the Wizards, meaning that the Wizards keep the pick in 2023 if it lands in the top 14. If the pick does not convey in 2023, it will move on to 2024, 2025, and 2026 with different protections. If the pick hasn't conveyed for Houston by 2026, it will become two second-round picks for 2026 and 2027.
Discussions of this specific Westbrook-Wall trade emerged in mid-November, but they stalled pretty quickly. That was until Wizards general manager Tommy Sheppard and Rockets general manager Rafael Stone connected on Tuesday afternoon. After hopping on a phone call, they had a deal worked out within hours, per sources.
Many basketball fans and pundits view this as a lateral move for both teams because of the similarities between Wall and Westbrook. Both are point guards whose best days are behind them. Both have relied on athleticism for their success and are now over 30. Finally, both are making over $40 million per year for the next three seasons. Their undesirable contracts made both of them virtually untradeable, unless of course, it was for each other.
For Westbrook, Washington might actually be a good fit for him. The Wizards have missed the playoffs for the last two seasons and his addition should catapult them back into contention for those middle playoff seeds in the Eastern Conference. He is also reuniting with his former coach Scott Brooks, who coached him in Oklahoma City for seven seasons. Westbrook also has a rising superstar of a teammate in Bradley Beal who averaged over 30 points per game last season and looks like he's only getting better.
For Wall, Houston will offer a change of scenery and an opportunity to prove that he's still an elite point guard. Wall has spent his entire career in DC and is beloved by the community and fan base, but the last few years have been soured by injury. Wall's last fully healthy season was 2016-2017 when he made the All-NBA Third Team and led the Wizards to within one game of the Eastern Conference Finals, including an epic Game 6 game-winner to avoid elimination.
Since the 2017-2018 season, Wall has dealt with a knee injury, heel injury, an infection from surgery, and a ruptured Achilles tendon. He has suffered some of the worst injuries that a professional athlete can experience and he hasn't played an NBA game since December 26, 2018. He's missed two full years of basketball, so it's reasonable to question how good he's going to look coming off of several catastrophic injuries. With that being said, he won't be expected to be the number one option while playing next to James Harden.
This trade does have serious implications for the futures of James Harden and Bradley Beal, two of the most sought after trade pieces heading into this season. Beal can become a free agent after this season and leave the Wizards and James Harden has formally requested a trade to leave Houston.
For Houston and Washington, the hope is that exchanging Westbrook and Wall will improve their situations with Harden and Beal and convince both to stay long term. Both teams are also hoping that Wall and Westbrook can still be top-tier point guards in this league.
Comments
comments
Jets Make History, Hiring Robert Saleh to Become NFL's First Muslim Head Coach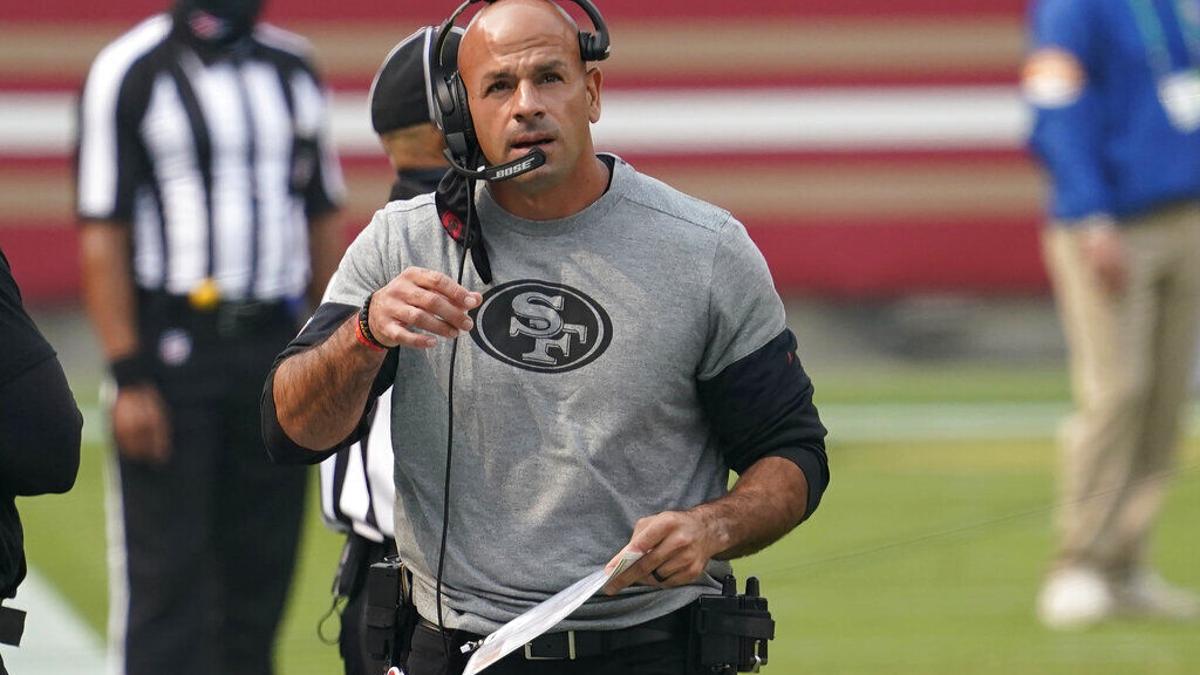 The New York Jets have announced their new head coach and the first Muslim coach in NFL history.
What We Know:
The Jets recently fired their previous coach, Adam Gase, after going 9-23 last season. Now, San Francisco 49ers defensive coordinator Robert Saleh has been hired by the Jets making him the first Muslim head coach in the league's history.
Before signing a 5-year contract with the Jets, the 41-year-old Dearborn, Michigan native spent the last four seasons in Santa Clara, California. Here, Saleh transformed the 49ers' poor defense into one of football's most elite units.
Prior to working with the 49ers, Saleh was a defensive assistant for the Jaguars, Seahawks, and Texans. He has had over 16 years of NFL coaching experience and was reportedly eyed by teams in Philadelphia, Detroit, Atlanta, Jacksonville, and the Los Angeles Chargers before making a deal with the Jets.
Saleh's history-making deal was acknowledged by a Muslim civil rights advocacy group known as the Council on American-Islamic Relations or CAIR.
CAIR spokesman Ibrahim Hooper said, "We welcome this development as another sign of the increasing inclusion and recognition of American Muslims in our diverse society."
We're interested to see if Saleh can continue to make history with the Jets.
Comments
comments
New England Patriots Coach Bill Belichick Says He Won't Accept Presidential Medal of Freedom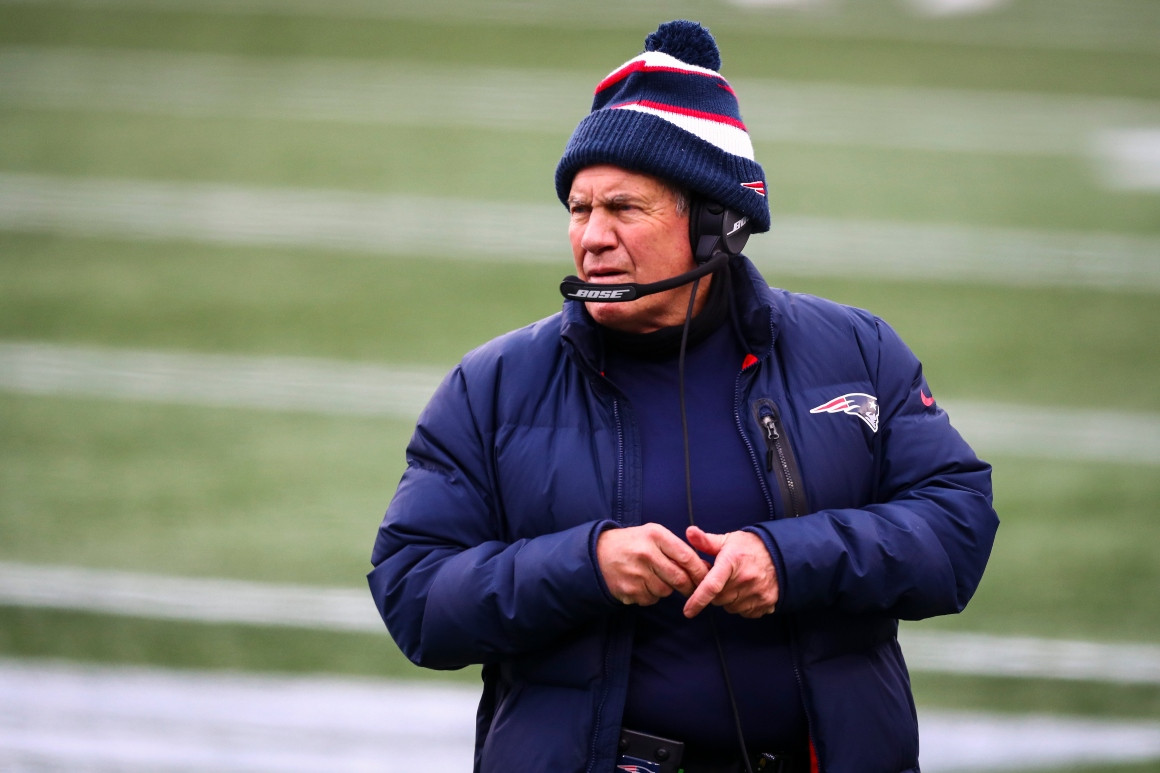 Head coach of the New England Patriots, Bill Belichick, declined to accept the Presidential Medal of Freedom on Monday following Trump supporters' violent ambush at the U.S. Capitol.
What We Know:
In a statement, Belichick announced he would not go through with receiving the award after agreeing to accept it prior to last week's riots in D.C. Belichick said he was flattered to be offered the medal, the country's highest civilian honor, but the "tragic events of last week occurred, and the decision has been made not to move forward with the award."
Having been a noted supporter of the President's, Belichick says, "above all, I am an American citizen with great reverence for our nation's values, freedom, and democracy." He also mentions to have had "conversations" and "actions" about "social justice, equality and human rights" earlier in the NFL season, which he claims were among the most rewarding in his career.
"Continuing those efforts while remaining true to the people, team, and country I love outweigh the benefits of any individual award," he said. The award, established in 1963, is given to people who have "made exceptional contributions to the security or national interests of America, to world peace, or to cultural or other significant public or private endeavors," according to the White House.
The coach, who claims to stay out of politics, wrote a letter of support to the President in 2015, which Trump then read at a campaign rally in New Hampshire, on the night before the 2016 election. At the time, the candidate claims the letter offered "best wishes for great results" on election day and "the opportunity to make America great again."
This decision is among the latest of political statements being made by various athletes and sports organizations. On Sunday, The Professional Golfers' Association of America said that its 2022 championship would not be held at Trump's golf course in Bedminster, New Jersey.
Comments
comments
Chris Webber Developing 'Fab Five' Limited TV Series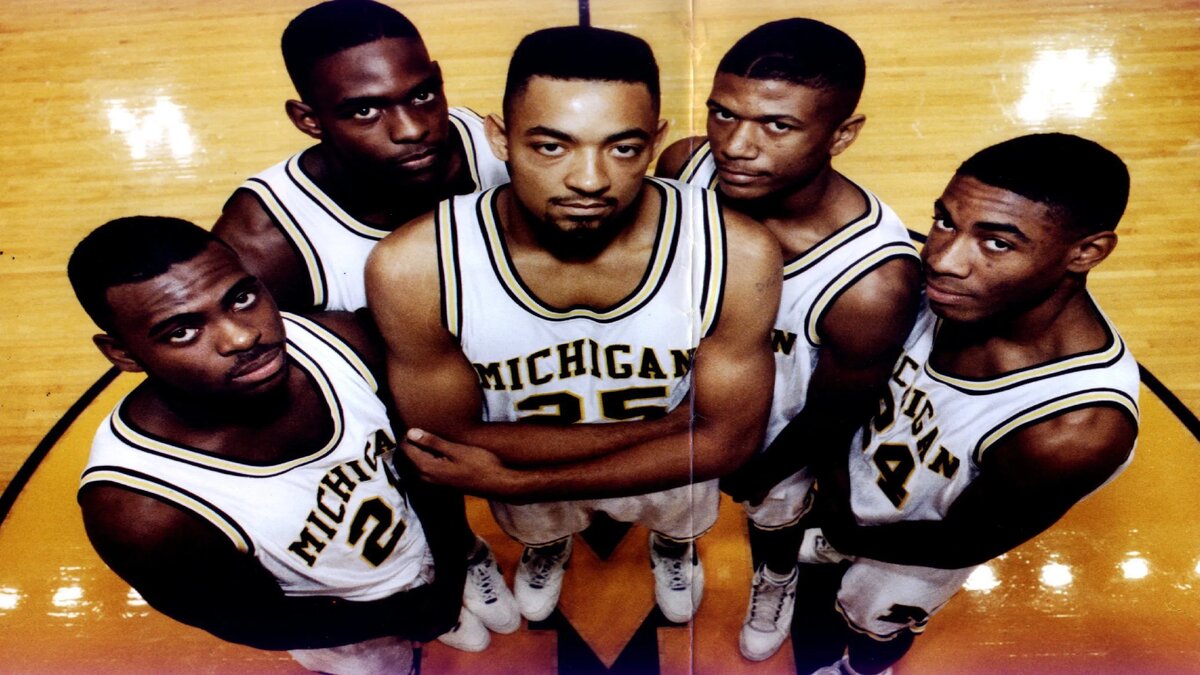 A Fab Five TV series is in development with Chris Webber involved.
What We Know:
The Fab Five was the 1991 University of Michigan Men's basketball team. Often considered one of the best recruiting classes in college basketball history, the team consisted of Chris Webber, Jalen Rose, Juwan Howard, Jimmy King, and Ray Jackson.
Webber will be working with Russel Redeaux, head of development at Cashmere Originals, to develop the series. The series will be based on Webber's autobiography By God's Grace, says the Grio.
Webber joined the Michigan Wolverines in 1991, eventually becoming NBA Rookie of the Year, a five-time NBA All-Star, and a five-time All-NBA team member. Currently, he works as an NBA analyst for TNT. 
Redeaux told The Hollywood Reporter, "There's definitely an alignment with our vision at Cashmere Originals to tell multicultural stories of inclusion… with that alignment and me being a guy who grew up in the same era of the Fab Five, it was sort of a dream come true project to bring it into our company fold and work with Chris."
Webber did not participate in the 2011 ESPN 30 for 30 documentary on the Fab Five, so this will be the first time his point of view will be shared on TV. During the documentary premiere, Webber was estranged from his former teammates and former best friend, Jalen Rose. The documentary was ESPN's highest-rated documentary at the time, seen by 2.7 million.
"What I think is different about it is I've never spoken about my time with the Fab Five…There's a lot of behind the scenes that not many people know about, and it's about so many things. Hopefully, I'll be able to express those things, whether it's about Detroit or the work ethic of the city and the factories — all those things that made us." said Webber 
The team fell short of an NCAA championship in 1993 due to Webber calling a time-out. Webber called a time-out when the team didn't have one, leading to North Carolina converting two shots on the technical foul. North Carolina won the championship 77-71.
Webber's perspective in the series is sure to bring new stories. The series has yet to release a premiere date.
Comments
comments