Texas Waitress Receives $2,000 Tip, Restaurant Won't Process It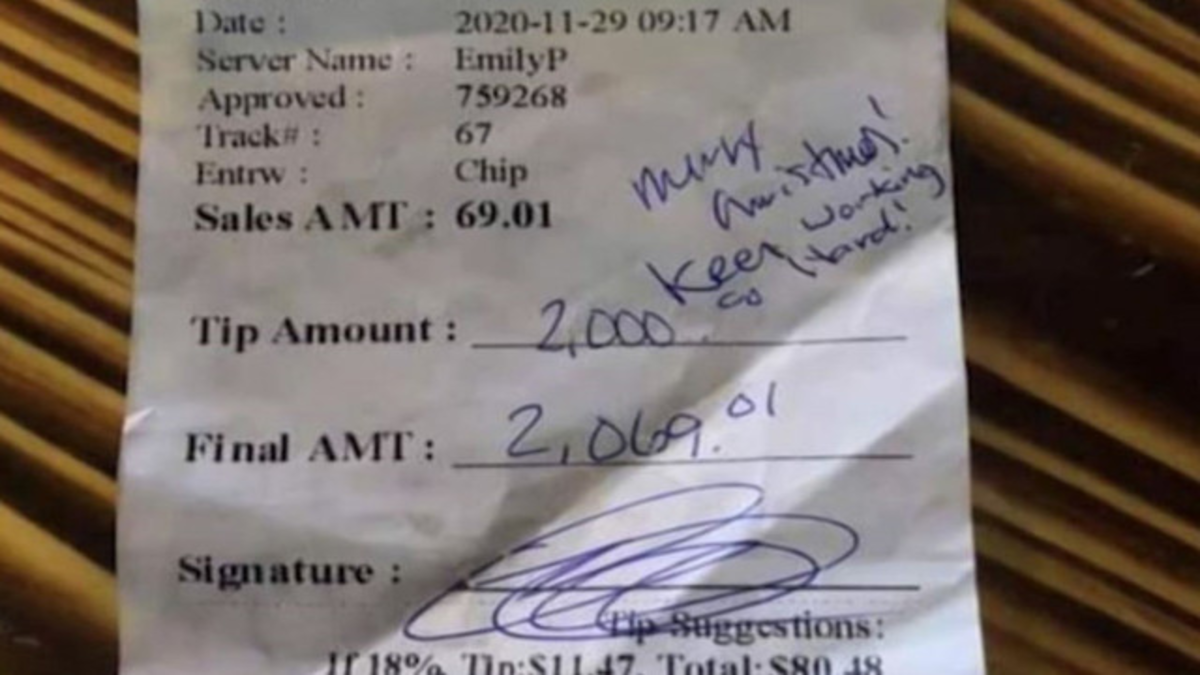 Emily Bauer, a waitress at Red Hook Seafood and Bar in San Antonio, Texas, received a $2,000 tip, but her excitement was cut short when she was told by the restaurant she wouldn't get a penny of it.
What We Know:
Bauer had only been a server for about 2 weeks when she went to work her shift on a busy Sunday. According to the news station KVUE, while working her tables, a man was seated in her section that she apologized to numerous times due to the service "being slow."
The man was very understanding and assured her it was okay and mentioned, "I've owned restaurants, and I understand how it is to be a server." He then when on to say, "You know what, just cancel the drinks, cancel the rest of everything and just give me my ticket." At first, Bauer didn't notice he had given her a $2,000 tip and with it a note that said, "Merry Christmas! Keep working hard!"
Bauer told the New York Times she started crying and she searched for the man, but he had left already. She went on to say, " "The first thing that I thought of was my kids. I would be able to finally have a Christmas to give them whatever they want or whatever they need."
Her excitement was quickly put to a stop after the restaurant told her they couldn't process a tip larger than $500.
Bauer stated, "I was sitting at a table and the other servers were congratulating me and [my manager] came over and was like, 'Rule No. 1. Never accept a tip like that because you're never going to get it."
Another server suggested that the restaurant give Bauer four separate tips of $500, but they refused. The customer later called the restaurant and said, "I don't understand why it's not being taken out if I have that money in my account."
She asked to speak with the man to express her gratitude, but her manager said they didn't have his information. Bauer explained how she had had a rough year, and she has prayed for a moment like that. The pandemic has changed things for her and her family, and she says, " "For somebody to just block my blessings, it's just like what can I do about it?" No response has been reported from the restaurant.
Comments
comments
Oprah Winfrey Documentary Officially in the Works at Apple TV+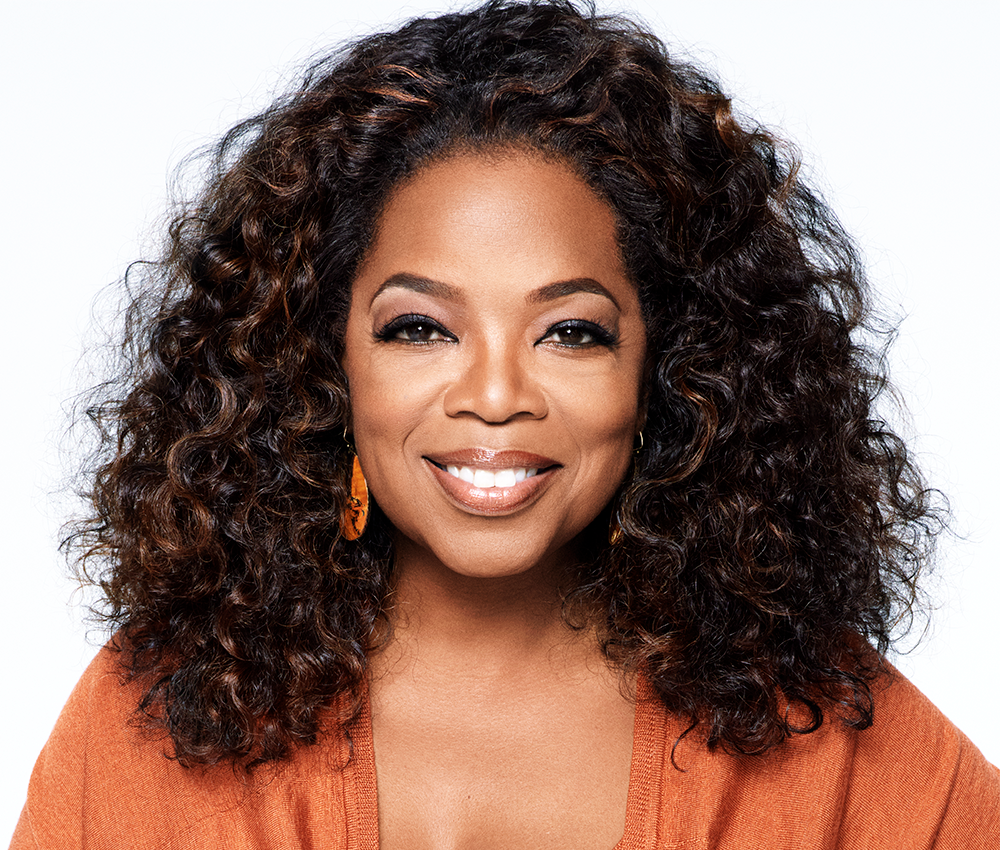 Media legend Oprah Winfrey is officially getting her own documentary that will be released on Apple TV+ reports the Associated Press.
What We Know:
On Thursday, the streaming service announced that they would be releasing a two-part biographical documentary on Winfrey's life. The film will follow the mogul's life story, portraying 25 years of American history from Winfrey's point of view.
Winfrey, "who rose from humble roots to become a billionaire, philanthropist, actress, media executive, and agent of social change," will be portrayed in a film directed by Oscar-winner Kevin MacDonald and Emmy-nominated producer Lisa Erspamer, who is known for her work on The Oprah Winfrey Show and Whitney.
Apple TV+ and Winfrey have been working together since 2018, when they reached a multi-year deal to create original programs. Some of the shows released on the streaming platform include The Oprah Conversation, Oprah Talks COVID-19, and Oprah's Book Club.
Just last Friday, Winfrey announced that she was cutting ties with another Apple Tv+ documentary project about the sexual misconduct allegations against musician Russell Simmons. The untitled film is scheduled to have its premiere at the Sundance Film Festival later this month. In a statement, Winfrey said she "unequivocally believes and supports the women," adding that their stories "deserve to be told and heard."
After Winfrey departed from the project, Apple TV+ also pulled away since they agreed to make the documentary available on its streaming platform as part of Winfrey's overall deal with the company.
According to Winfrey, her decision stemmed from creative differences with the filmmakers. "In my opinion, there is more work to be done on the film to illuminate the full scope of what the victims endured," she said, "and it has become clear that the filmmakers and I are not aligned in that creative vision."
Winfrey has always been known to create projects and make decisions based on her personal values that stem from the difficult experiences she's faced growing up. Now, she is allowing viewers to witness her history and perhaps bring a new perspective to how people view her success story.
Comments
comments
Mark Zuckerburg Announces Indefinite Trump Ban on Instagram and Facebook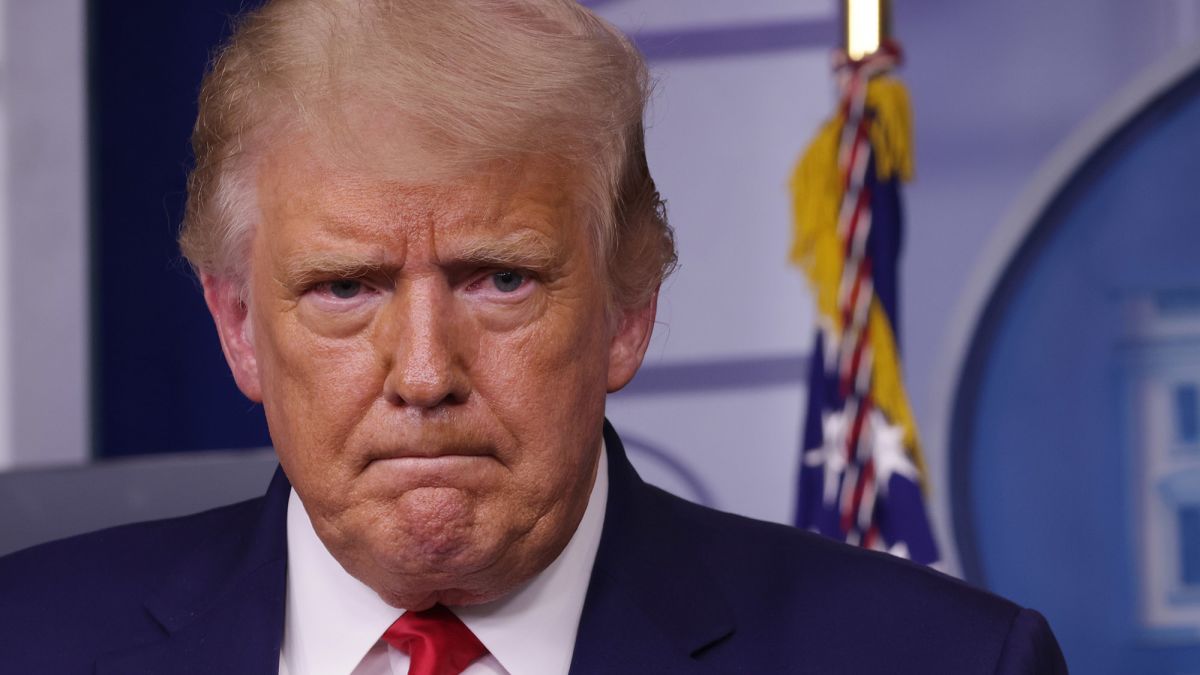 After the violent chaos of yesterday, Facebook CEO Mark Zuckerberg has announced an indefinite ban against Trump.  This follows Twitter locking his account and requiring the deletion of specific tweets from Trump.
We believe the risks of allowing President Trump to continue to use our service during this period are simply too great, so we are extending the block we have placed on his Facebook and Instagram accounts indefinitely and for at least the next two weeks.
Read the responses from Facebook throughout the events of yesterday and updates from today.  We will provide updates as they become available.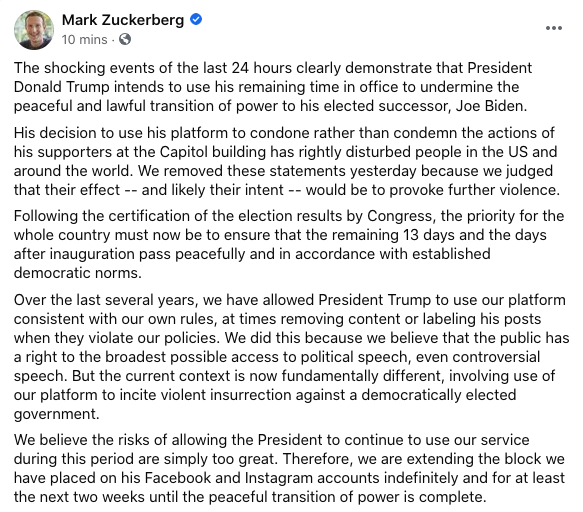 Comments
comments
CA's Jan. 1 Ban on Flavored Tobacco Products Delayed After Companies File Signatures to Put Law into Vote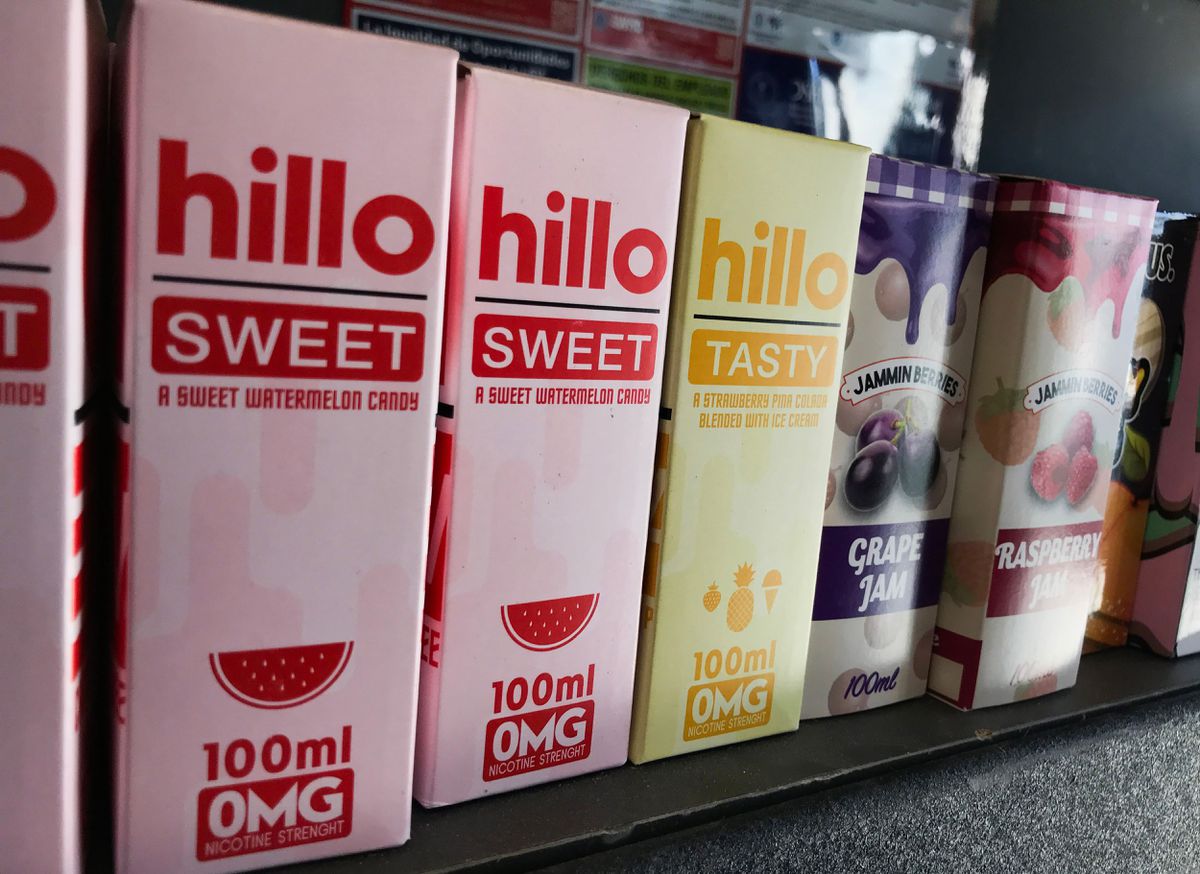 California delays the ban on flavored tobacco products. Tobacco companies led the way, collecting enough signatures to put the law to a statewide vote. 
What We Know: 
The ban on flavored tobacco in California is delayed due to signatures leading the law to be voted on. California has put the law on delay until county clerks verify there are at least 623,000 valid signatures. Secretary of State Alex Padilla told county officials to begin verifying signatures on December 7th. Two days later, he and Attorney General Xavier Becerra delayed the law's effective date. 

The law would prohibit retailers from selling flavored tobacco products but would not make it a crime for people possessing the products. If violated, sellers would receive a $250 fine. The ban does not include all flavored tobacco products. Exempted products are loose-leaf tobacco, premium cigars, and shisha tobacco, commonly used in hookah. 

Kammi Foote, Inyo County's top elections official, said she is referring the petition to the country district attorney. According to 

CBS Sacramento

, Foote's office found a mass amount of signatures not matching county records. If enough signatures are valid, the law will most likely be voted on in the November 2022 election. A decision is expected by the end of January. 

A group backed by R.J Reynolds Tobacco Company and Philip Morris USA believes the ban would be harmful to America's economy, especially during the pandemic. "More than 1 million California voters signed the petition to place the measure on the ballot, and this stipulation honors their rights," the group said in a statement. 

Jim Knox of the American Cancer Society Cancer Action Network commented on the situation, including his thoughts on tobacco products' harmful nature. "Nonetheless, it's a victory for the tobacco industry," he said. "They have thrown the implementation of this important health measure into chaos. They're attempting to subvert the will of the Legislature and at the very least prolong the time the tobacco industry has to inflect addiction and death on our young people and communities of color." 
As groups fight to keep the products, many applaud the ban. Doctors and groups fighting diseases often caused by tobacco encourage the ban. The groups comment on how often the tobacco industry preys on youth, low-income individuals, and Black and Latino communities. The ban would discourage use among such individuals. 
Comments
comments