Kanye West's Sunday Service Choir Is Suing Him For $1 Million For Unpaid Wages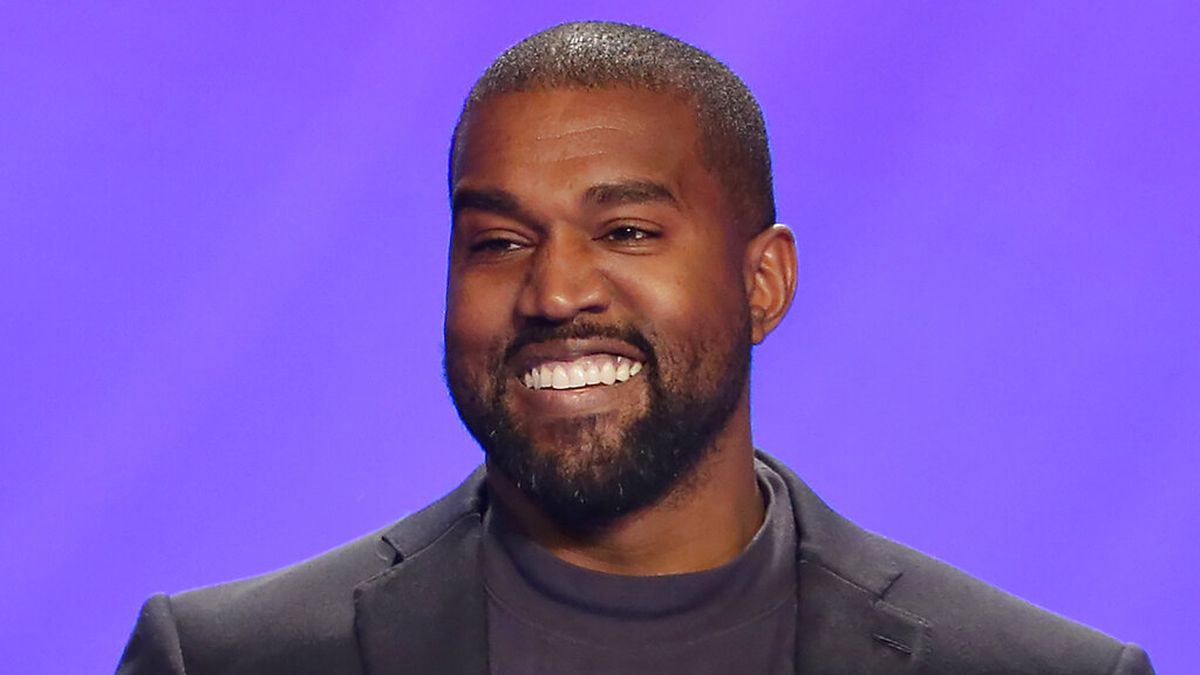 Singers who performed in Kanye West's Sunday Service choir last year are suing him for unpaid wages.
What We Know:
Just last month, Kanye was reportedly being sued by staff workers hired to work his first Sunday Service event. The artist held his first opera produced by Live Nation at the Hollywood Bowl in November 2019. The event was called Nebuchadnezzar, a biblical reference to the king of Babylon. The event took several weeks to put together and was often met with last-minute changes due to Kanye's perfectionist manner. The constant revisions to the performance resulted in overtime for many of its participants.
Since then, more than a dozen contracted employees, including the choir, have accused the Grammy Award-winning rapper of withholding payment for their services. Documents obtained by The Blast show both West and Live Nation face the $1 million lawsuits for "failing to provide pay stubs and failing to pay minimum wage and overtime" to the Sunday Service choir workers.
Within the group behind the suit, one hairstylist assistant claims she received an untimely payment for her day rate yet says she is still owed for overtime. She filed a claim for "unpaid wages, continuing wages, damages, civil penalties, statutory penalties and attorney's fees."
The lawsuit further claims the "defendants oversaw, controlled and ran the production, and the aggrieved employees worked many hours on the production and were not timely paid for their work, or paid at all."  This suit is the second to come about from West's Sunday Service events. In August, he was sued for $20 million by tech company MyChannel Inc. for "stealing" their technology for his concert.
They allege Kanye had them work for him for 6 months without pay and also promised to invest $10 million into the company, which he never did. Kanye nor his team have issued a response to the claims yet.
Kanye is known for his astounding musical abilities partnered with the unwavering commitment to his work over the years. However, some may say such dedication to perfection has acted as a double-edged sword in his career.
Comments
comments
White House Backs Police Reform Bill Named After George Floyd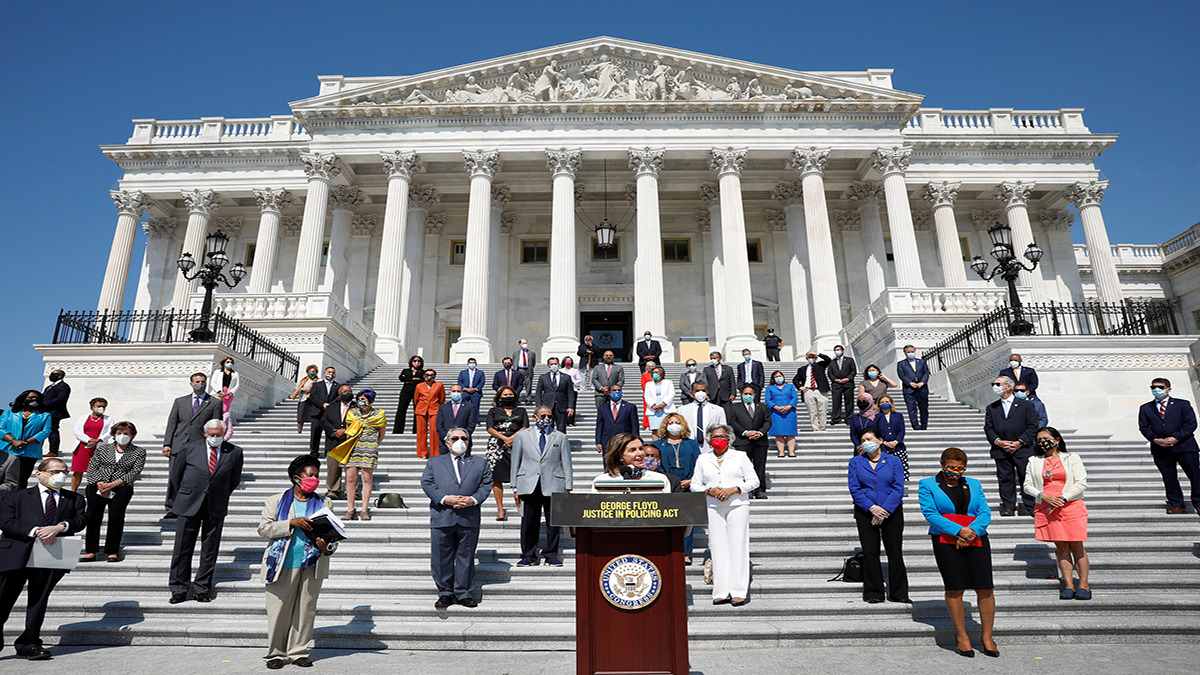 The White House confirms that it is in favor of a police reform bill that has been proposed.
What We Know:
On Monday, the Biden Administration voiced its support of a bill, H.R 1280, that is currently pending in the house. A previous bill was proposed by Democrats last year that passed in the house but was denied in the majority republican ran senate.
The bill is named after George Floyd, a resident of Minnesota, who was killed as a result of Officer Derek Chauvin kneeling on his neck for an excessive amount of time despite his cries for help. Chauvin is expected to serve trial on Monday and is facing charges of second-degree murder and manslaughter.
The George Floyd Policing Act will save lives, said Nancy Pelosi, speaker of the House. The George Floyd Policing act will work at addressing things like systematic racism and stop no-knock warrants. The legislation presented is not only just tackling causes that led to the death of Breonna Taylor, Alton Sterling, George Floyd but working at ending some of the prejudices people of color face in the United States. Nancy Pelosi made the following statement about the bill last week, "The George Floyd Justice in Policing Act will address systemic racism, curb police brutality and save lives."
"This legislation includes bold reforms, which ban chokeholds, stop no knocks warrants, end the court-created qualified immunity doctrine, combat racial profiling, and establish strong new standards and protection to prevent and combat police misconduct," she continued.
Unlike last year, the bill will be going through a Democratic ran senate. It is still possible for the bill to have a hard time making it through the senate because at least 10 republican votes are required for it to pass. According to a press release on Pelosi's website, she is very confident about this bill and is optimistic that her work with the Biden administration and the American people will push this bill past the Senate and into action.
The George Floyd Policing Act is maybe what America needs to step in the direction of ending police brutality or at least a first significant step.
Comments
comments
Chicago Comedian Erica Watson Dies at 48 Due to COVID-19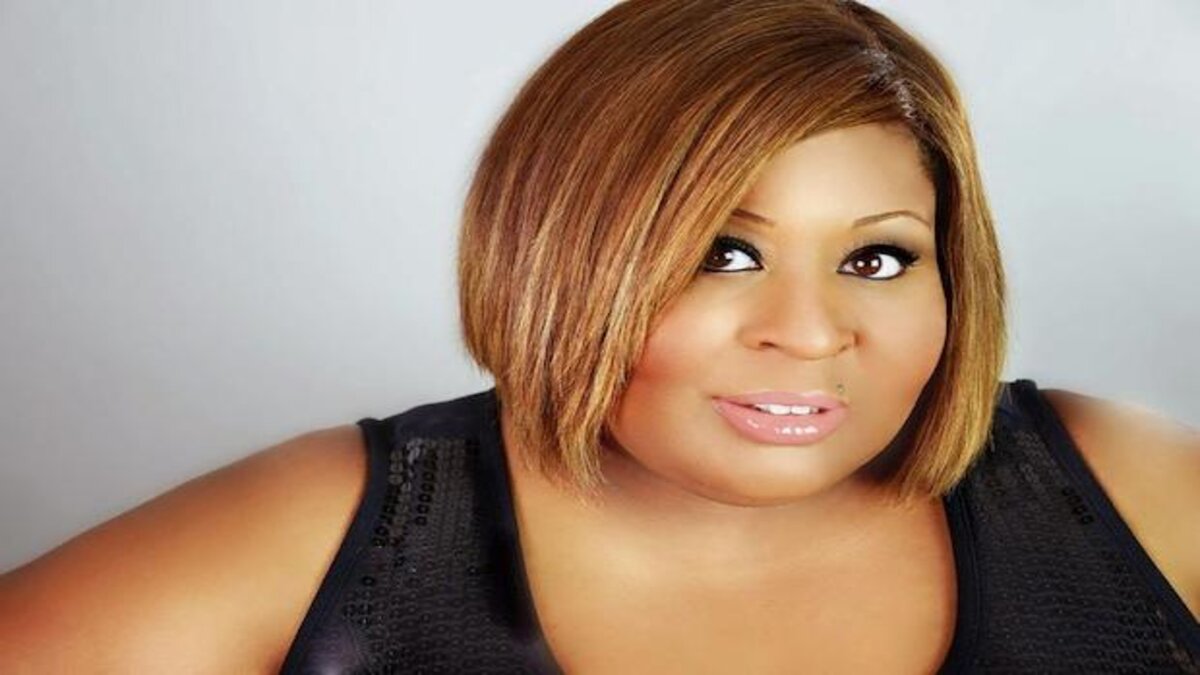 Eric Faye Watson, writer, and actress, known for Precious, Top Five, and Chi-raq, has passed away due to complications relating to coronavirus. She was 48.
What We Know:
Watson was born and raised in Chicago's Hyde Park neighborhood. Born in February 1973, she attended Apostle Elementary School, Kenwood high school, and earned her BA and MA at Columbia College Chicago. As a child, she was also a member of the Chicago Children's Choir and The Merit School of Music. Watson was an actress, stand-up comedian, public relations representative, writer, activist, and director.
The news of Watson's passing broke through on Facebook when her brother posted an update. "We are not taking this easy. Please respect our privacy right now…", her brother exclaims. After she celebrated her birthday a few days prior, Watson passed away in Montego Bay, Jamaica. According to Chicago Tribune, she was also working remotely from Jamaica due to concerns she had regarding COVID-19 in the United States. There currently isn't any confirmation on how long Watson had the virus or whether it was recently contracted.
Watson was known for being a multi-faceted individual. In 2017, Erica hosted a "Feminist Comedy Marathon" at The Brooklyn Museum, which featured 50 of NYC's best female comics. Southside business owner Qiana Allen expressed interest in Watson after she attended "Fat Bitch!", Watson's one-woman show, in 2014. The two women became friends, and Watson became Allen's publicist.
When news of Watson's passing broke, Allen expressed, "Erica would share all of her knowledge with everybody, especially if she sees something in them."
She had so many dreams and aspirations that she wanted to complete, and that bothers me the most – she'll never get the chance to fulfill those things," she continued. Before her death, Watson expressed that she wanted to write and direct her own movies one day in a column by Plus Model Magazine.
In 2018, Watson created a cosmetic collection entitled "fierce." in a brand partnership with Nena Cosmetics and also modeled as one of the cover girls for their advertisements. Watson leaves behind many projects and loved ones in the wake of her passing.
According to her family, the funeral for Erica Faye Watson will be held in Chicago, but there isn't a confirmed date as of late.
Comments
comments
Fort Worth Police Officer Fired Over Racially Insensitive Social Media Post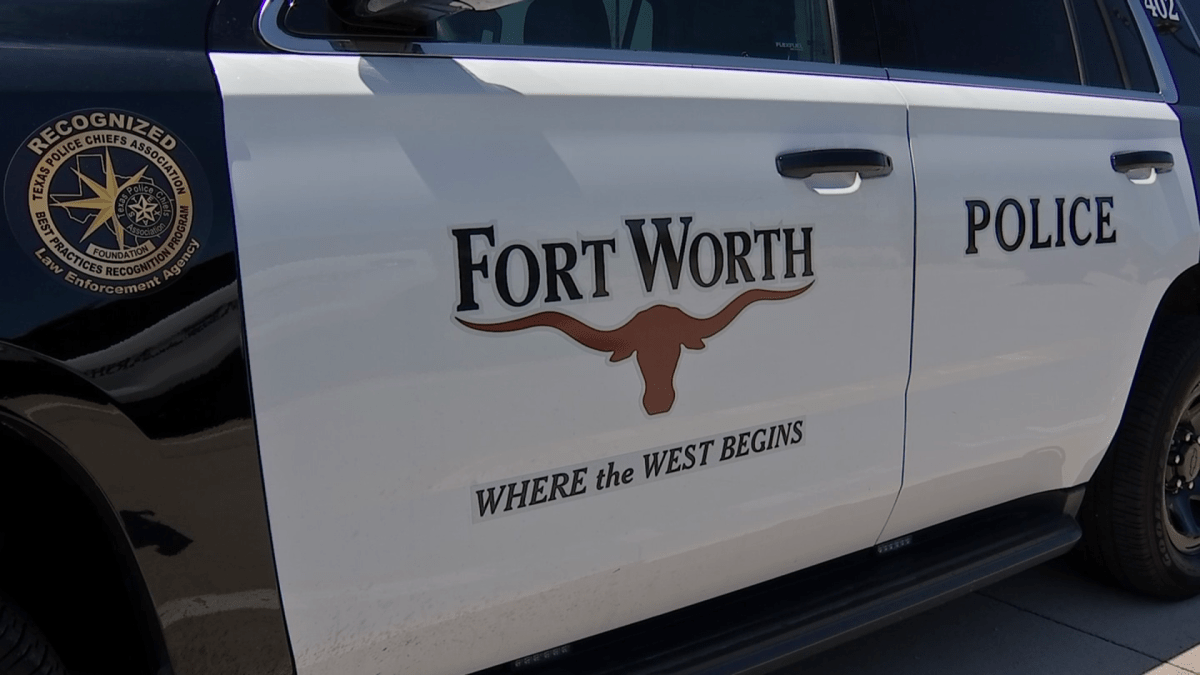 In Fort Worth, Texas, a police officer has been fired after making a racially insensitive post on social media.
What We Know:
On Monday, officials from the Fort Worth Police Department announced their decision to fire Officer Kelly Kujawski just one month after the department's internal affairs was notified about Kujawski's online activity. Kujawski was reported by another officer and placed on restricted duty on February 5th while the incident remained under investigation.
Although the department has not shared the details of the social media post, the WFAA reported that Kujawski was fired for violating the department's General Orders on social media use.
In a press release from the department, officials wrote, "The Fort Worth Police Department holds every officer to a very high standard and any comment, post, or any communication which is racially insensitive and unprofessional will not be condoned in any manner."
Officer fired. pic.twitter.com/bVGtrfehqg

— Fort Worth Police (@fortworthpd) March 1, 2021
Kujawski is the fourth officer from the Fort Worth Police Department to be fired in the past month and the second officer to be fired for making a racially insensitive post on social media. The three other officers that were let go acted in isolated incidents.
On February 9th, Officer Chadwick Hughes was also fired by the department after he made racially insensitive social media posts. Police lieutenant Gary Hawley was fired in early February after being arrested off-duty under the suspicion of driving drunk in December. Officer Scott Smith was fired after being charged with a theft that occurred on Dec. 14th.
Fort Worth Chief of Police Neil Noakes agreed with the decision to terminate Kujawski, describing her actions as "conduct [that] brought unfavorable criticism upon the department."
Comments
comments