Master P in Talks to Buy Reebok for $2.4 Billion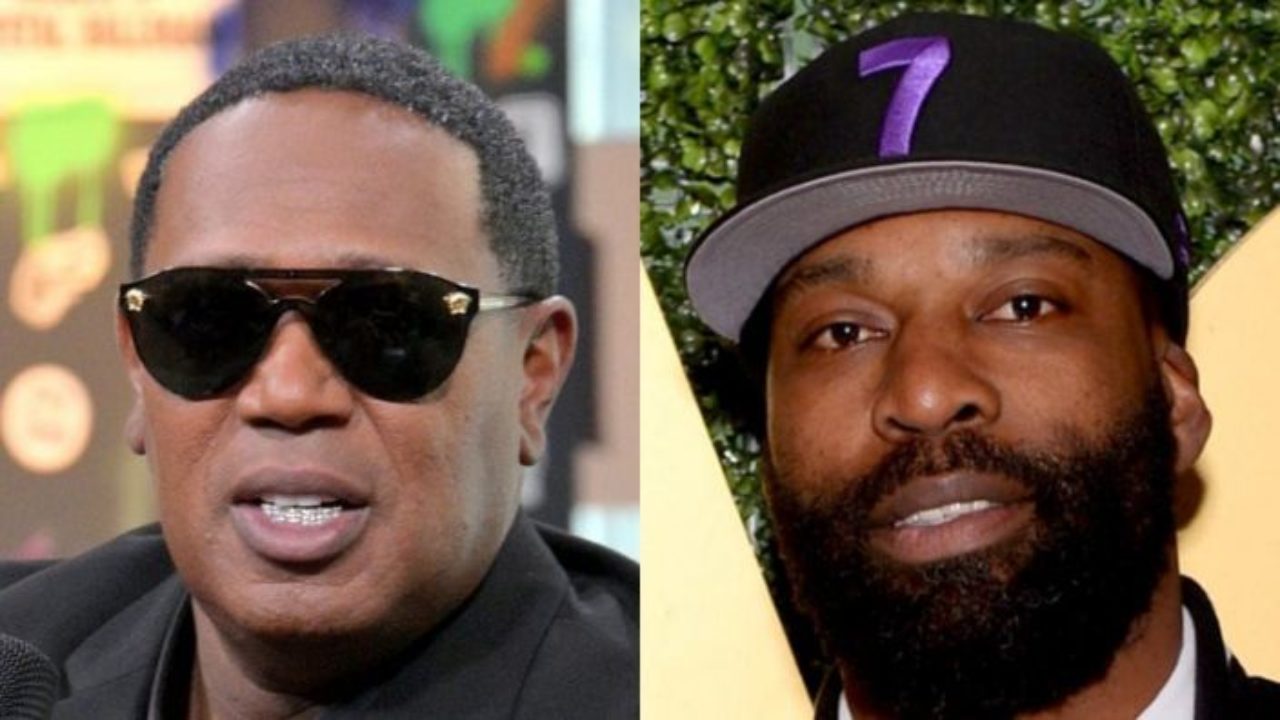 Reebok may be getting a new owner, as its German sportswear parent company Adidas looks to offload the household name brand.
What We Know:
Hip-hop mogul Percy "Master P" Miller and retired NBA star Baron Davis are in talks to acquire Reebok from Adidas for $2.4 billion, according to Forbes. With a combined net worth of over $260 million, Master P and Davis plan to create distribution opportunities for smaller shoe companies and new opportunities for wealth within the Black community.
Reebok has failed to consistently turn a profit over the last several years. Earlier in the month, Adidas announced plans to "assess strategic alternatives for Reebok," which includes "a potential sale". Adidas acquired Reebok for $3.8 billion in 2005. Despite implementing a successful "turnaround plan" that "significantly" improved Reebok's profits (thanks in part to celebrity partnerships with Cardi B, Khalid, and Ariana Grande), the brand has struggled with revenue. Reebok saw a 42% dip in profits in the second quarter of 2020, according to Footwear News. Meanwhile, Adidas' overall Q2 loss totaled more than $300 million.
According to MSN News, both Master P and Davis are serial entrepreneurs with hefty investments in music, sports, film, fashion, technology, and more, including Master P's No Limit Records empire and his latest venture with Uncle P food products. Besides launching his own record label in 1991, Master P has ventured into apparel and sneakers, sports management, film, and launched his own line of food and cleaning products.
Davis, who founded several companies including Sports and Lifestyle in Culture, The Black Santa Company, BIG, and No Label, hopes to create more seats at the table for more individuals like himself. "I think Reebok is being undervalued," said Davis. "I left Nike as a 22-year-old kid representing myself and made the jump to Reebok, which took a chance on me as a creative and as an athlete. I want the people I know athletes, influencers, designers, celebs to sit at the table with me." Davis, who played 13 seasons with the NBA, was an early investor in Vitaminwater, and recently invested in Kit Super Coffee, founded by fellow former basketball player, Jordan DeCicco.
If the deal goes through, Reebok would become the first Black-owned major sneaker company. Adding Reebok to his portfolio could end up being a power move for Master P who has been a vocal proponent of Black ownership.
Adidas hasn't ruled out keeping the company and the final decision as to what happens is to come on March 10, 2021.
Comments
comments
Seth Rogen Brings His Cannabis Company, Houseplant, to U.S.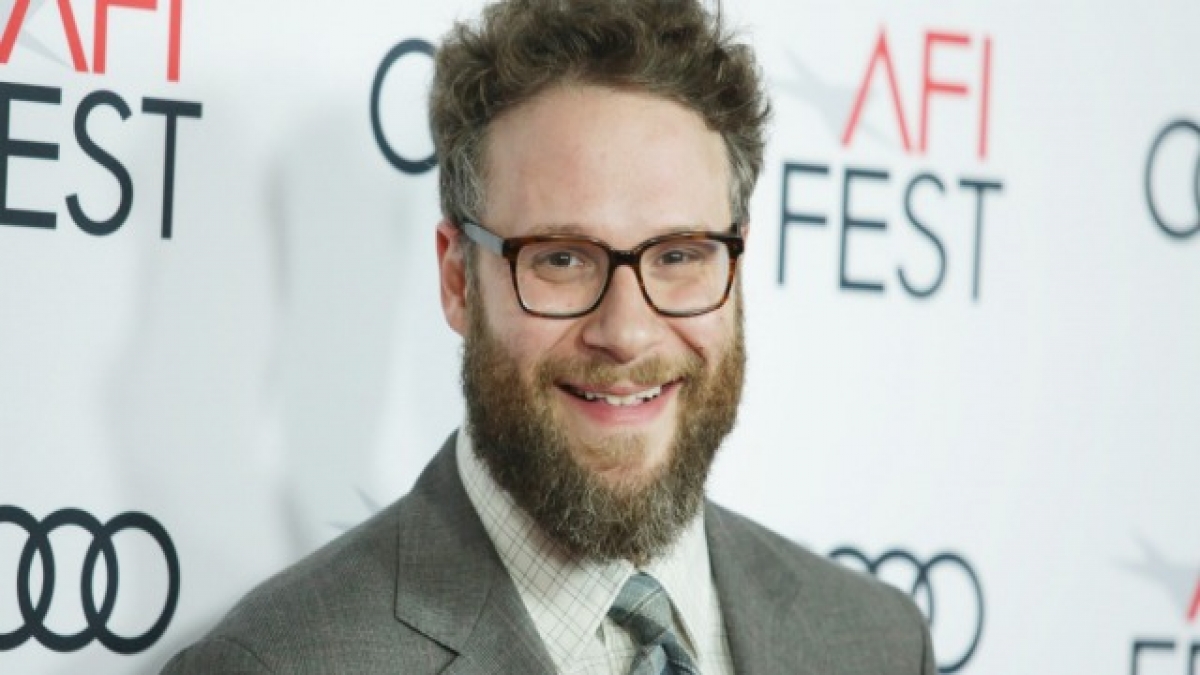 Houseplant, co-founded by Seth Rogen, is officially launching this month in the United States.
What We Know:
The Canadian-American actor announced that his company, Houseplant, will be launching ceramic home products, ashtrays, lighters, and marijuana flower to California cannabis dispensaries sometime next week. According to NBC News, the Toronto-based company was created back in 2019 by Rogen and his longtime writing partner Evan Goldberg with the help of the Canopy Growth Corporation.
The "Pineapple Express" actor made the announcement on Monday via Twitter, writing, "

Almost ten years I go, I envisioned having my own weed company. And today I can say that my company Houseplant's weed will be available in California next week!"
Almost ten years I go, I envisioned having my own weed company. And today I can say that my company Houseplant's weed will be available in California next week! Also, Houseplant is making lovely Housegoods like ashtrays, lighters, and YES, even ceramics. https://t.co/TNjpWFhbWB pic.twitter.com/00xR8QKNH3

— Seth Rogen (@Sethrogen) March 1, 2021
In a follow-up tweet, Rogen captured one of his Sativa strains called "Pancake Ice," which packs a punch with 33% THC. He also added that the company has even compiled vinyl records with a mixed soundtrack for each of the 3 available strains. Shortly after the announcement was made to Rogen's 9.1 million fans on Twitter, the Houseplant website crashed.
Forbes Magazine reports that Houseplant has already separated itself from the competition by marketing itself as a luxury cannabis company with a minimalistic style. The recyclable, eco-friendly packaging even won a Clio Cannabis Award in 2020 for its unique design approach.
"This is just the beginning," Rogen promised. "This is honestly my life's work, and I've never been more excited about anything. I hope you enjoy it."
Comments
comments
Costco to Raise Hourly Pay to $16 as Minimum Wage Fight Brews in Congress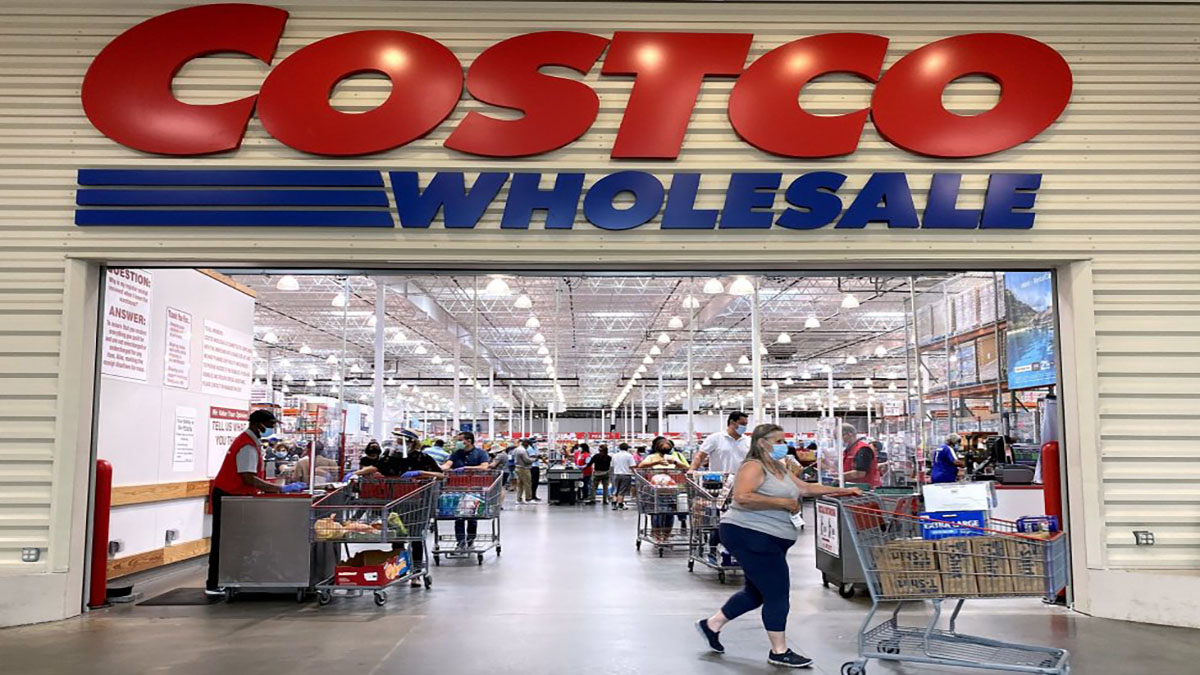 Reports show CEO of Costco, Craig Jelinek, says the company is raising the starting hourly wage at $16.
What We Know:
The fight to raise the minimum wage to $15, also affiliated with tag #Fightfor15 on Twitter, has been gaining a lot of traction this week. Corporations have been making an effort to increase their starting hourly wage due to pressure from state regulation and brewing discussions from political figures. According to a report done by NBC, Jelinek said the company has always been about providing competitive salaries and affordable health care to its employees during a senate budget committee.
Jelinek stated that Costco would be raising its hourly rates to $16 starting next week. Two years prior to this announcement, Costco raised their hourly rate to $15 showing that the company is progressive in raising wages for its employees. According to Jelinek, more than half of Costco's U.S employees earn hourly wages of more than $25.
Raising the minimum wage is gaining support from several politicians. Alexandria Ocasio-Cortez, D-N.Y., seems to be a major supporter of increasing the hourly rate for minimum wage. She sent out a tweet criticizing Republican Colleagues Mitt Roney, R-Utah, and Tom Cotton, R-ARK, for only raising the minimum wage to $10. Ocasio-Cortez says that $10 is not enough and will still have many Americans living in poverty.
When members of Congress fight to set the minimum wage below a living wage, they are playing a role in creating and preserving poverty in the United States.

The $15/hr proposal with multi-year phase in is already a deep compromise.

$10 an hour is legislated poverty. https://t.co/uMlzZJt8yb

— Alexandria Ocasio-Cortez (@AOC) February 23, 2021
Other politicians opposed to raising the minimum wage to $15 statewide, are filing proposals that would only allow individual citizens to benefit from the wage increase. In Florida, voters have flooded the polls to approve a constitutional amendment that will raise Florida's minimum wage. According to News4Jax.com, Jeff Brandes, R-St. Petersburg has filed a proposal that would allow the legislature to provide exemptions to those who would otherwise qualify for an increase in the hourly minimum wage. Those exemptions would affect workers under the age of 21, state prisoners, and workers convicted of any felonies.
Despite the great news for Costco employees, the fight to raise the federal minimum wage to $15 was not approved in Joe Biden's COVID relief proposal.
Comments
comments
Inclusion of Minimum Wage Increase in COVID Relief Bill Denied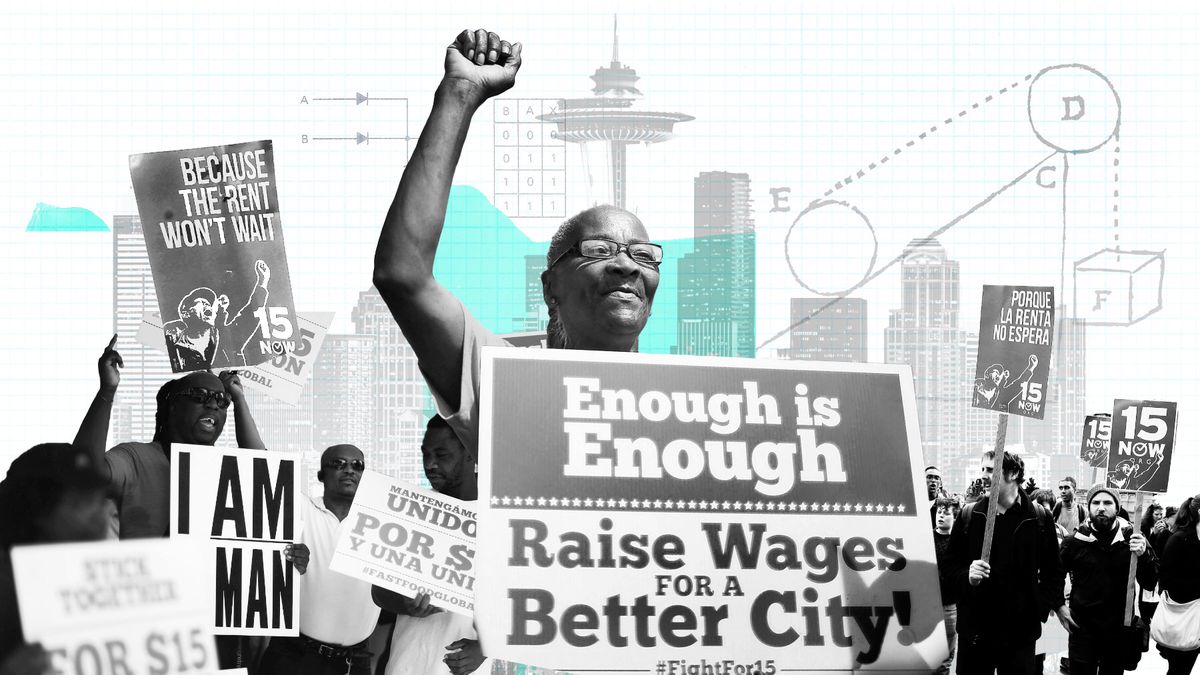 Parliamentarian says the $15 hourly minimum wage increase is not allowed in the Covid Relief Bill.
What We Know:
On Thursday, February 25, the Senate Parliamentarian Elizabeth MacDonough, denied the proposed Covid Relief Bill's inclusion of a minimum wage increase. This bill was not compliant with the governing rules budget, and the process enabled Democrats to pass the rescue package without the GOP votes.

Democrats considered raising the federal minimum wage a priority.

The minimum wage is supposed to be a living wage, but that is not the case. Nearly half of all private-sector workers do not have earned sick time, according to

oxfamamerica.org

.

The hourly rate hasn't kept up with the cost of living since the late 1960s. The earnings of a minimum-wage worker with a family of four fall well below the poverty line, according to

investopedia.com

.

Many struggling Americans claimed Earned Income Tax Credit (EITC) relief, which helps low-to-moderate-income workers get a tax break. The amount of credit may change if children, dependents, or the disabled meet the criteria. If this bill passes, then the EITC can expand. The number of jobs lost more than doubles the numbers seen in the 2007-2009 Great Recession, when 8.7 million Americans lost their jobs, according to cidrap.umn.edu.

The advantages of increasing the federal minimum wage from $7.25 would be taking tax deductions away from large profitable corporations that don't pay workers at least $15 an hour. It will lift almost 1 million people out of poverty, and raise the pay floor.
Raising the federal minimum wage would hopefully provide more financial security for many of those still in a financial bondage position. 
Comments
comments