Trump Will Be First President in 152 Years to Not Attend His Successor's Inauguration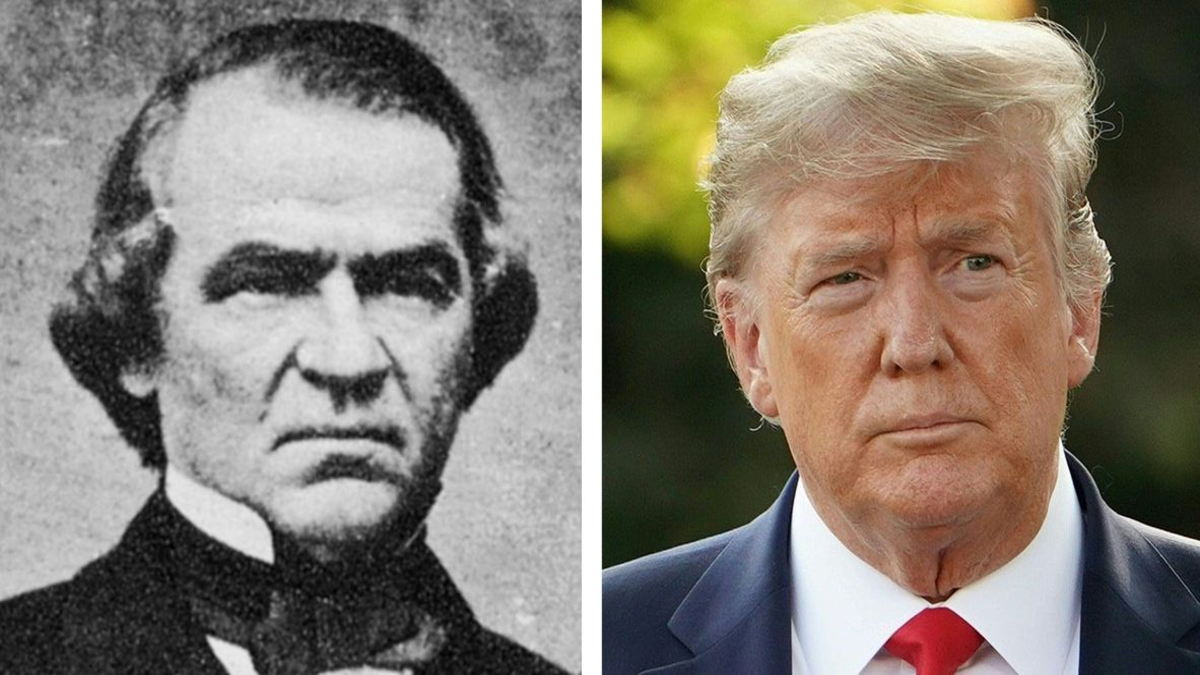 On Friday, Trump tweeted that he will not be attending President-elect Joe Biden's inauguration.
What We Know:
Trump's well-anticipated decision to skip his successor's ceremony makes him the first president to do so since Andrew Johnson in 1869. However, it comes as no surprise. In a tweet on Friday, before being banned, he confirmed the assumptions of many. "To all of those who have asked, I will not be going to the Inauguration on January 20th," he said. This announcement arrived a day after he finally acknowledged his loss in the presidential race. Following the attack on the US Capitol by Trump supporters, he released a video finally promising an "orderly transition."
Previously, Biden felt Trump's presence at his ceremony would be a pleasant display of a peaceful transition to the world. However, the future President's feelings seemed to have changed as he now agrees with Trump's choice not to attend.
"It's a good thing, him not showing up," he told reporters. "He has exceeded even my worst notions about him. He has been an embarrassment to the country, embarrassed us around the world. Not worthy, not worthy to hold that office."
He also added Trump's absence is one of the only things they ever agreed on, yet still extends a warm welcome to current VP Mike Pence and would be "honored to have him there."
As rocky as the transfer from Trump's administration to Biden's has been, Johnson's transition to his successor Ulysses S. Grant was no walk in the park. The two men loathed each other. Grant refused to ride in the same carriage as Johnson from the White House to the Capitol. It was decided they would ride separately, yet Johnson would not leave the White House when the time came. He insisted he could finish his work there, thus escaping Grant's inauguration.
Johnson and Trump share another common factor as well, impeachment. Johnson was the first President ever to be impeached, and Trump became the third around this time last year. Contrastly, while the race between Biden and Trump was close and unpredictable, Johnson was so unpopular as the nation's leader that a second term was never in question. Grant won the election with ease.
Even though Trump will not be present, former Presidents Barack Obama, Bill Clinton, and George W. Bush all have plans to attend Biden's ceremony.
Comments
comments
Facebook Does Not Plan to Notify Half-Billion Users Affected by Data Leak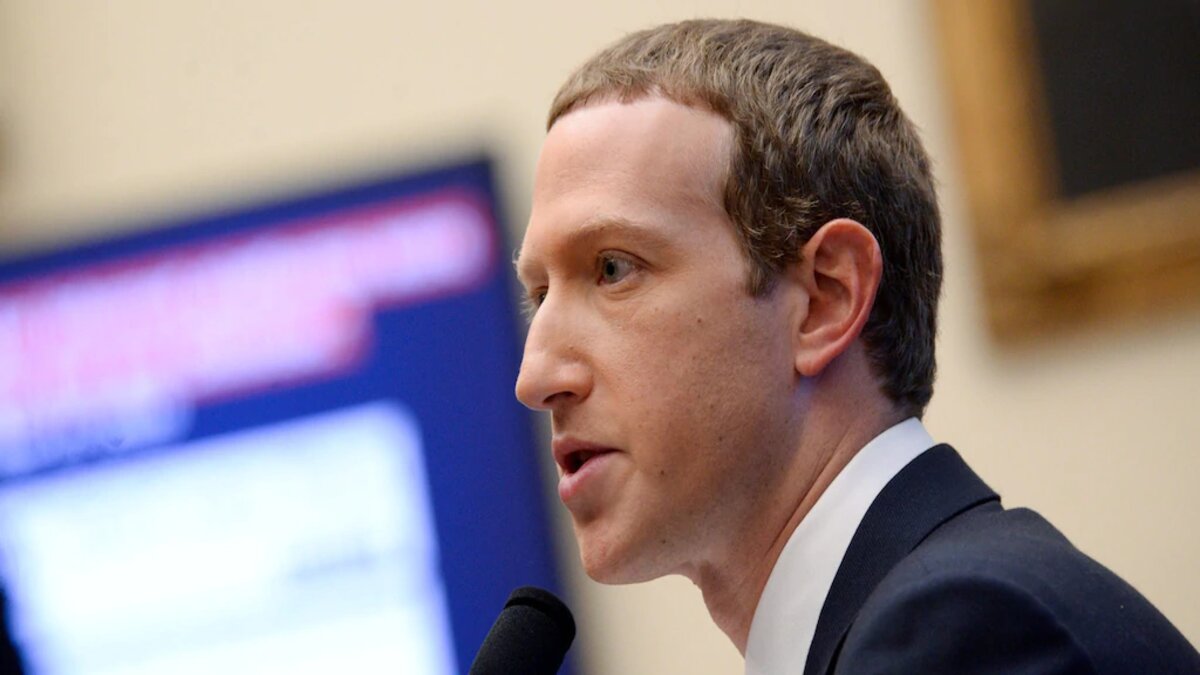 Facebook claims data from 530 million users was obtained by scraping and not a hack.
What We Know:
Data scraping is the process of importing information from a website into a spreadsheet or local file saved on a computer. The vulnerability hole was first discovered in 2019, and Facebook says it has only now just closed the flaw that allowed individuals to scrape data prior to September 2019.
"As a result of the action we took, we are confident that the specific issue that allowed them to scrape this data in 2019 no longer exists," Mike Clark, product management director for Facebook, said in Tuesday's blog post.
Personal information stolen from Facebook included names, birth dates, and phone numbers. Although the data is years old, it could still provide valuable information to identity thieves and scammers. Facebook has stated that a technical flaw found in the app's ability to import contacts from a person's phone was responsible for the vulnerability. Since the time of the breach, Facebook hasn't notified any affected users and doesn't have future plans to do so.
The breach did not include passwords or financial information, according to Facebook. The data had previously gone for sale on Telegram in January this year. Telegram is a freeware, cross-platform, cloud-based instant messaging software and application service. Alon Gal is a security researcher responsible for discovering the Telegram bot responsible for selling the data.
The bot allows a person to do two things: with someone's Facebook ID, they can find their phone number and sell the data for a price. In this case, the Facebook data was being sold for credits equal to 20 dollars each. There's also the option of buying in bulk, with 10,000 credits going for $5,000. Currently, it is unknown whether Telegram has been contacted on taking the bot down.
Facebook CEO Mark Zuckerberg was among those who had their data stolen due to the scraping incident.
Comments
comments
Amanda Gorman Lands Cover of Vogue's May Issue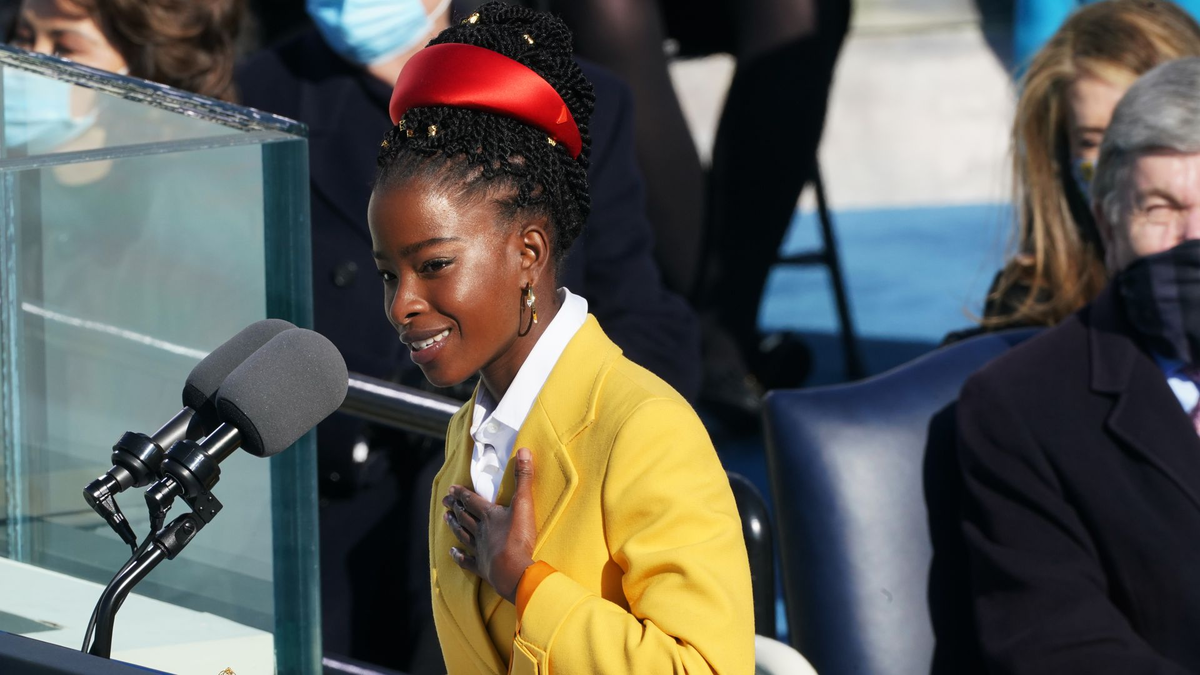 This makes Amanda Gorman the first poet presented on Vogue's cover.
What We Know:
Gorman emphasized her excitement on Wednesday when Vogue broke the news on Twitter. She said she was "honored" in her response. Not only is the 23-year-old the cover girl, but she is also the subject of the profile "The Rise and Rise of Amanda Gorman." In the issue, she shares lessons from her inauguration appearance, a modeling contract with IMG, and her thoughts on certain Democratic figures.
Gorman also recalls her family history. She specifically mentions how it helped her get to where she is today. She says her mother, a middle-school English teacher in Watts, taught her the importance of maintaining a wholesome image. Gorman notes her family has a united vision of literary and social success. Her family believes that one is successful if one inspires as many readers as possible.
"It took so much labor, not only on behalf of me, but also of my family and of my village, to get here," Gorman told Doreen St. Felix.
Additionally, Gorman voices her emotions before presenting at the inauguration of President Joe Biden. The Biden Inaugural Committee told her they wanted her to perform at the event in late December. At first, she felt flattered. She automatically began research on past poets like Maya Angelou and Elizabeth Alexander. Afterward, she became concerned. She worried about the coronavirus pandemic and the aftermath of the Jan. 6 insurrections. However, she felt the words of another poet would have been as inspiring.
St. Felix allows Gorman to recount how advisors motivated her before her reading. Oprah Winfrey told her she needed to look to Maya Angelou as an example. Joan Wicks, Gorman's mother, told St. Felix she encouraged Gorman to perform. Wicks says she sees her daughter as a writer whose duty is to serve democracy.
Gorman read her poem "The Hill We Climb" at the Jan. 20 presidential event. After this, Gorman finalized a contract with IMG Models, which had been in the works before her social debut. The partnership has presented her with more opportunities. These include having Penguin Random House as a publisher and being on the cover of TIME. However, she is wary about being categorized as a model. Since starting her career, she has rejected $17 million in offers. She proclaims she needs to be conscious of taking commissions that speak to her. Gorman affirms a campaign "isn't my body. It's my voice."
Besides being an up-and-coming model, Gorman has completed many literary and academic accomplishments. In 2014, she became the first Los Angeles poet laureate. She also won the title of first national youth poet laureate in 2017. In 2020, she graduated from Harvard University with cum laude honors and a Bachelor's degree in sociology. Gorman's future is preparing her for a legacy of inspiration for others.
Comments
comments
Rep. Alcee Hastings, Barrier-Breaking Florida Democrat, Dies at 84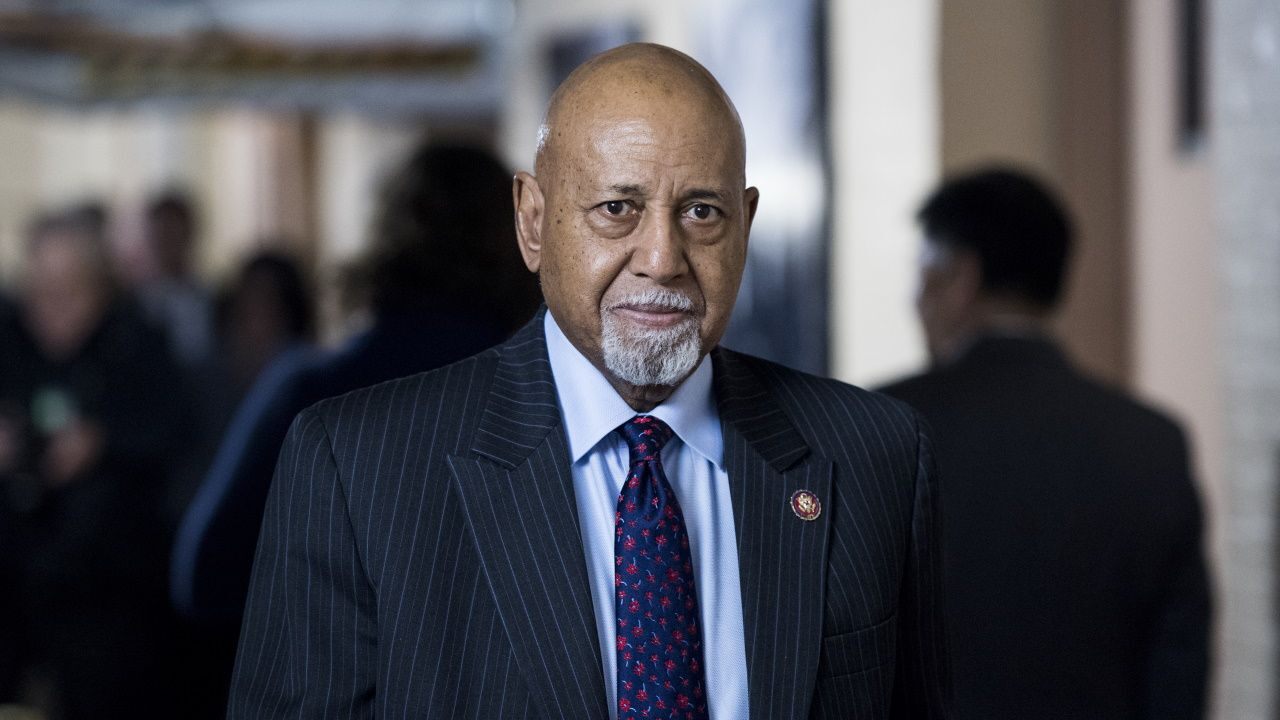 The trailblazing Florida congressman and former civil-rights activist, who was serving his 15th term, died Tuesday morning.
What We Know:
Hastings represented Florida's 20th Congressional District, which covers some of Palm Beach and Broward Counties. He has served as a Democrat in the House since 1993. In 1979, Hastings became the state's first black federal judge when President Jimmy Carter named him to Florida's Southern U.S. District Court.
He began his career as a civil rights lawyer, working towards the desegregation of Broward County schools. After being named a federal judge, Hastings was indicted on charges of conspiracy to solicit a bribe in 1981. He was impeached by the House in 1988 and removed as a federal judge the following year.
Despite the setback, Hastings was able to win an election to the House of Representatives, where he served until his death. In a statement, House Speaker Nancy Pelosi said Hastings "leaves behind a powerful legacy of activism and action on behalf of Floridians and all Americans."
Other Democrats echoed those sentiments: Secretary of State Anthony Blinken said Hastings "fought tirelessly for the civil rights of all Americans." Ted Deutch, a fellow Florida Rep., mourned his passing, noting his passion for fighting injustice.
I'm heartbroken at the passing of my dear friend, @RepHastingsFL.
I saw firsthand his passion & drive for standing up to injustice & fighting for our community
May his memory be a blessing to his family, community & every American who has benefited from this public servant's work https://t.co/lqX5D0BTgf

— Rep. Ted Deutch (@RepTedDeutch) April 6, 2021
Hastings was diagnosed with Stage 4 pancreatic cancer in late 2018. He continued to work and make public appearances for the next two years, until recently when he was placed under hospice care.
Alcee Lamar Hastings was born on Sept. 5th, 1936, in Altamonte Springs, Florida. He received his law degree from Florida A&M in 1963 and is survived by his four children and wife, Patricia Williams.
Comments
comments