Duranice Pace, Eldest Sister of The Anointed Pace Sisters, has Passed Away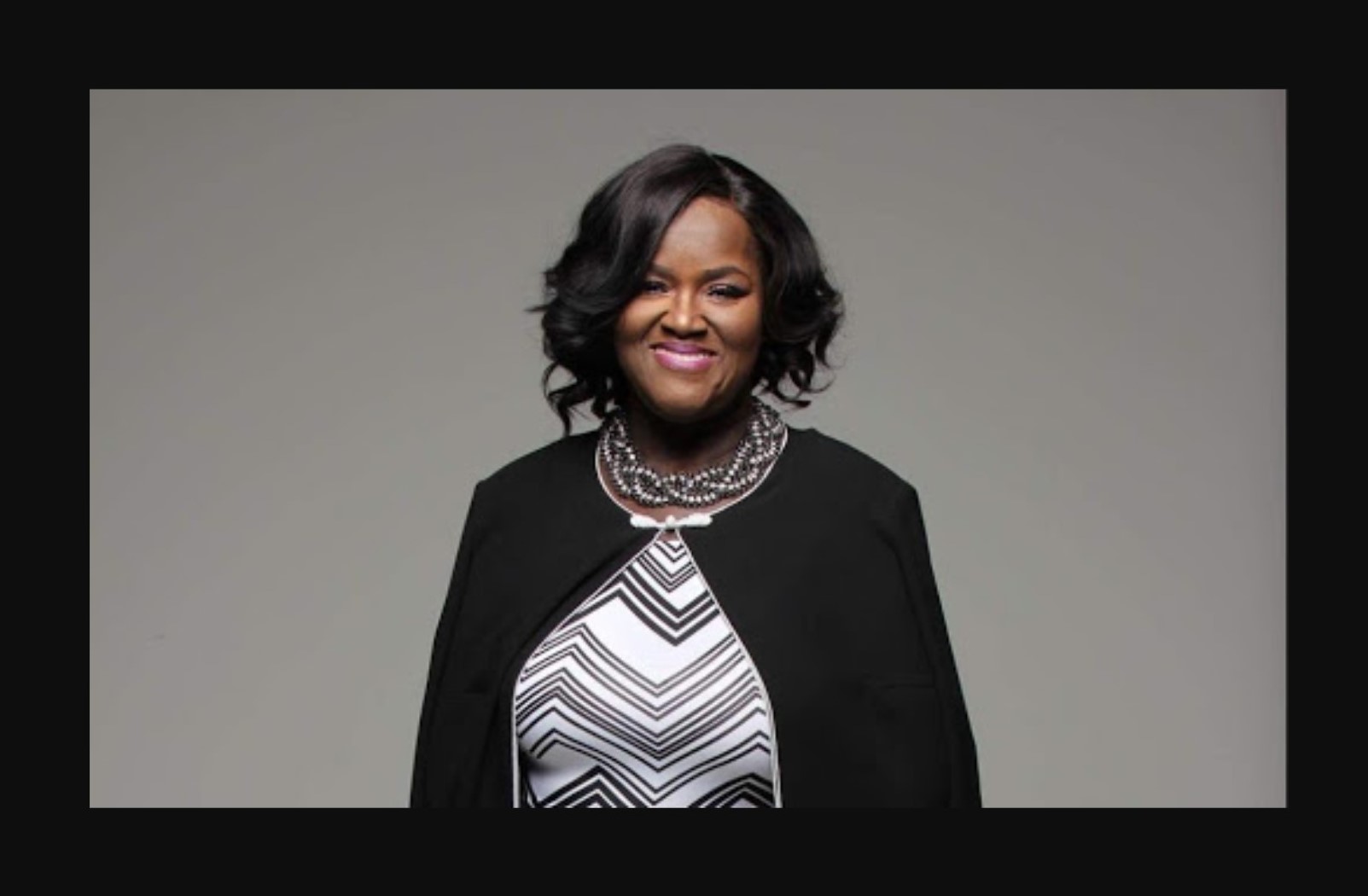 We are saddened to report the passing Duranice Pace, the eldest sister of the singing sister group The Anointed Pace Sisters.
Duranice Pace was born May 13th, 1958 in Atlanta, Georgia to Pastor Murphy J. Pace, Sr and Mother Bettie Ann Pace.  She was the eldest of eight sisters, Phyllis Pace, June Pace–Martin, LaShun Pace, Melonda Pace, Dejuaii Pace, Leslie Pace, Latrice Pace, Lydia Pace.  Duranice Pace was one of the lead vocalists for the singing group which released five albums, four of which charted the Billboard Gospel Albums chart.
In recent years, Duranice went viral for her heartwarming and calming spirit, presence, and amazing singing voice.  She made an appearance on the Steve Harvey Show discussing some of what she had been through during her life.  VoyageATL did an interview with the singer and Atlanta's 11Alive did an interview with her which captures just a bit of her talents.
Our thoughts and prayers are with the family at this time.  May Duranice Pace rest in paradise.
Comments
comments
Chicago Comedian Erica Watson Dies at 48 Due to COVID-19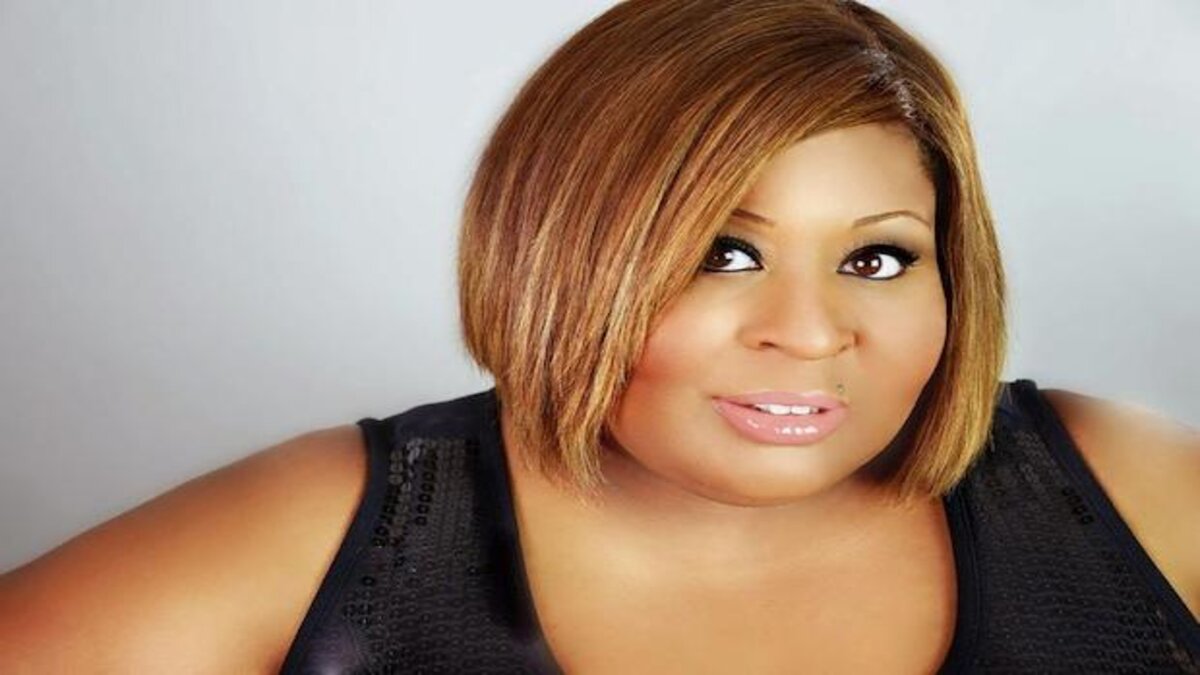 Eric Faye Watson, writer, and actress, known for Precious, Top Five, and Chi-raq, has passed away due to complications relating to coronavirus. She was 48.
What We Know:
Watson was born and raised in Chicago's Hyde Park neighborhood. Born in February 1973, she attended Apostle Elementary School, Kenwood high school, and earned her BA and MA at Columbia College Chicago. As a child, she was also a member of the Chicago Children's Choir and The Merit School of Music. Watson was an actress, stand-up comedian, public relations representative, writer, activist, and director.
The news of Watson's passing broke through on Facebook when her brother posted an update. "We are not taking this easy. Please respect our privacy right now…", her brother exclaims. After she celebrated her birthday a few days prior, Watson passed away in Montego Bay, Jamaica. According to Chicago Tribune, she was also working remotely from Jamaica due to concerns she had regarding COVID-19 in the United States. There currently isn't any confirmation on how long Watson had the virus or whether it was recently contracted.
Watson was known for being a multi-faceted individual. In 2017, Erica hosted a "Feminist Comedy Marathon" at The Brooklyn Museum, which featured 50 of NYC's best female comics. Southside business owner Qiana Allen expressed interest in Watson after she attended "Fat Bitch!", Watson's one-woman show, in 2014. The two women became friends, and Watson became Allen's publicist.
When news of Watson's passing broke, Allen expressed, "Erica would share all of her knowledge with everybody, especially if she sees something in them."
She had so many dreams and aspirations that she wanted to complete, and that bothers me the most – she'll never get the chance to fulfill those things," she continued. Before her death, Watson expressed that she wanted to write and direct her own movies one day in a column by Plus Model Magazine.
In 2018, Watson created a cosmetic collection entitled "fierce." in a brand partnership with Nena Cosmetics and also modeled as one of the cover girls for their advertisements. Watson leaves behind many projects and loved ones in the wake of her passing.
According to her family, the funeral for Erica Faye Watson will be held in Chicago, but there isn't a confirmed date as of late.
Comments
comments
Civil Rights Activist and Businessman Vernon Jordan has Died at 85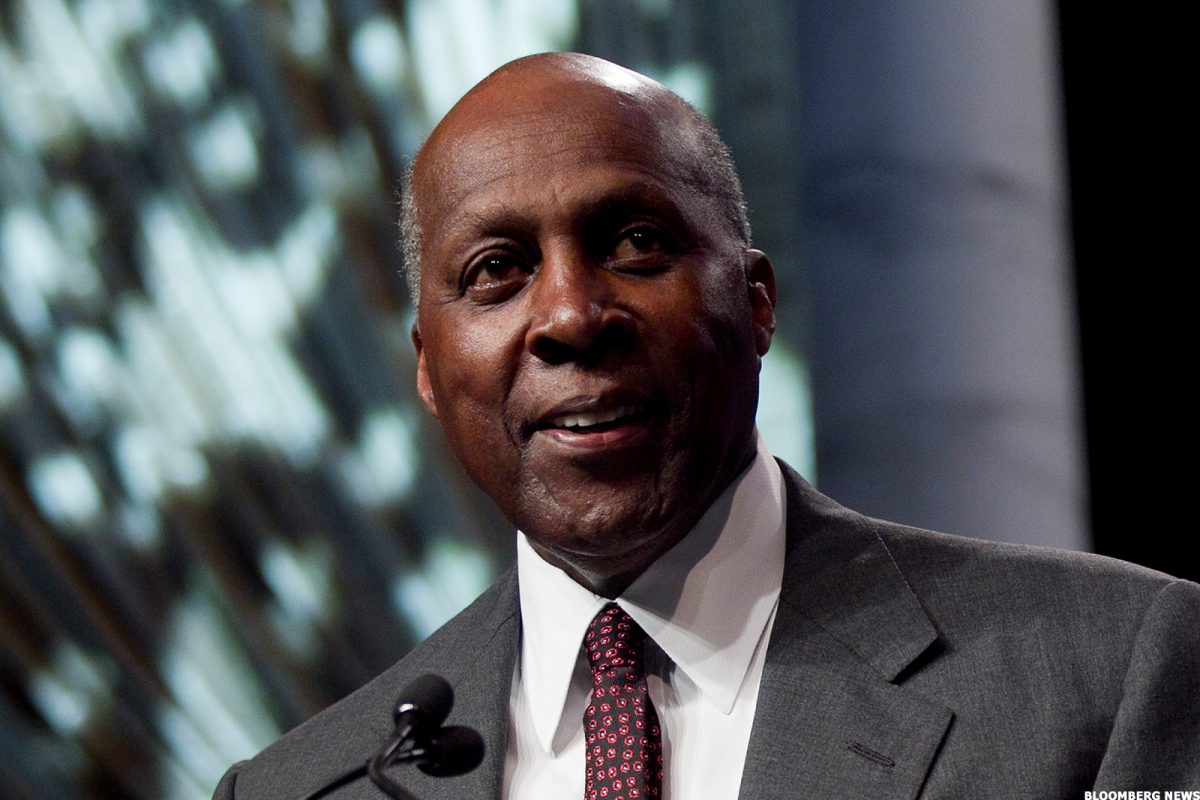 Vernon Jordan, businessman and advisor to President Bill Clinton, died at the age of 85 on Monday evening.  According to his daughter, Vickee Jordan, "Vernon E. Jordan Jr. passed away peacefully last evening surrounded by loved ones. We appreciate all of the outpouring of love and affection,"
Born in the Jim Crow South city of Atlanta, GA, in 1935, Jordan worked tirelessly through his life, not just in civil rights and politics but also in business.  Harvard Historian Henry Louis Gates Jr. discussed his work in an interview with Bloomberg stating he was "kind of the Rosa Parks of Wall Street." He continued by stating Jordan "realized that the first phase of the modern civil rights movement was fighting legal segregation, but the roots of racism were fundamentally economic."
Jordan's civil rights journey began after he graduated from DePauw University in 1957, the only black student in his class.  He continued his education by attaining his law degree from Howard University School of Law in 1960, later returning to Georgia, where he would become an integral part of multiple civil rights organizations.
In his 30s, Jordan worked for the NAACP and the United Negro College Fund, later becoming the President and CEO of the National Urban League in 1971.  He survived an assassination attempt in 1980 by white supremacist Joseph Paul Franklin.  Franklin was never prosecuted for shooting Jordan but was executed for the deaths of more than 20 people in 2013.  Throughout his time, Jordan would hold the positions of President of United Negro College Fund, Inc., Director of the Voter Education Project in the Southern Regional Council, Attorney consultant in the U.S. Office of Economic Opportunity, Assistant to Executive Director in the Southern Regional Council, and the Georgia Field Director in the NAACP.  After turning down President Clinton's offer to be the first Black U.S. Attorney General, he became the transition team's co-chairman and an unofficial advisor to the president.  Though holding no office in the administration, Jordan's influence was felt in convincing Colin Powell to become Secretary of State, and in 1993 he encouraged Clinton to pass the NAFTA agreement.
While being involved in civil rights struggles organizationally, he also joined the struggle in his law career.  As a clerk for Atlanta civil rights attorney icon Donald Lee Hollowell, Jordan was involved in the case of two black students, Hamilton Holmes and Charlayne Hunter, integrating the University of Georgia. In 1982 Jordan retired from the National Urban League to work as an attorney, practicing general, corporate, legislative, and international law at Akin Gump after leaving private practice in Arkansas and Georgia.  Jordan joined New York investment firm Lazard Freres & Co. as a senior managing partner in 2000, releasing his autobiography the following year, "Vernon Can Read!: A Memoir."  In 2020, PBS released a documentary on the icon entitled "Vernon Jordan: Make It Plain."
Jordan is survived by his wife of 34 years, Ann Dibble Jordan, and their four children, Antoinette Bush, Mercer Cook, Janice Roberts, and Jacqueline Cook, along with nine grandchildren.  Our thoughts and prayers are with the family and close friends of this icon.
Comments
comments
James Burke, Five Stairsteps Singer Dead at 70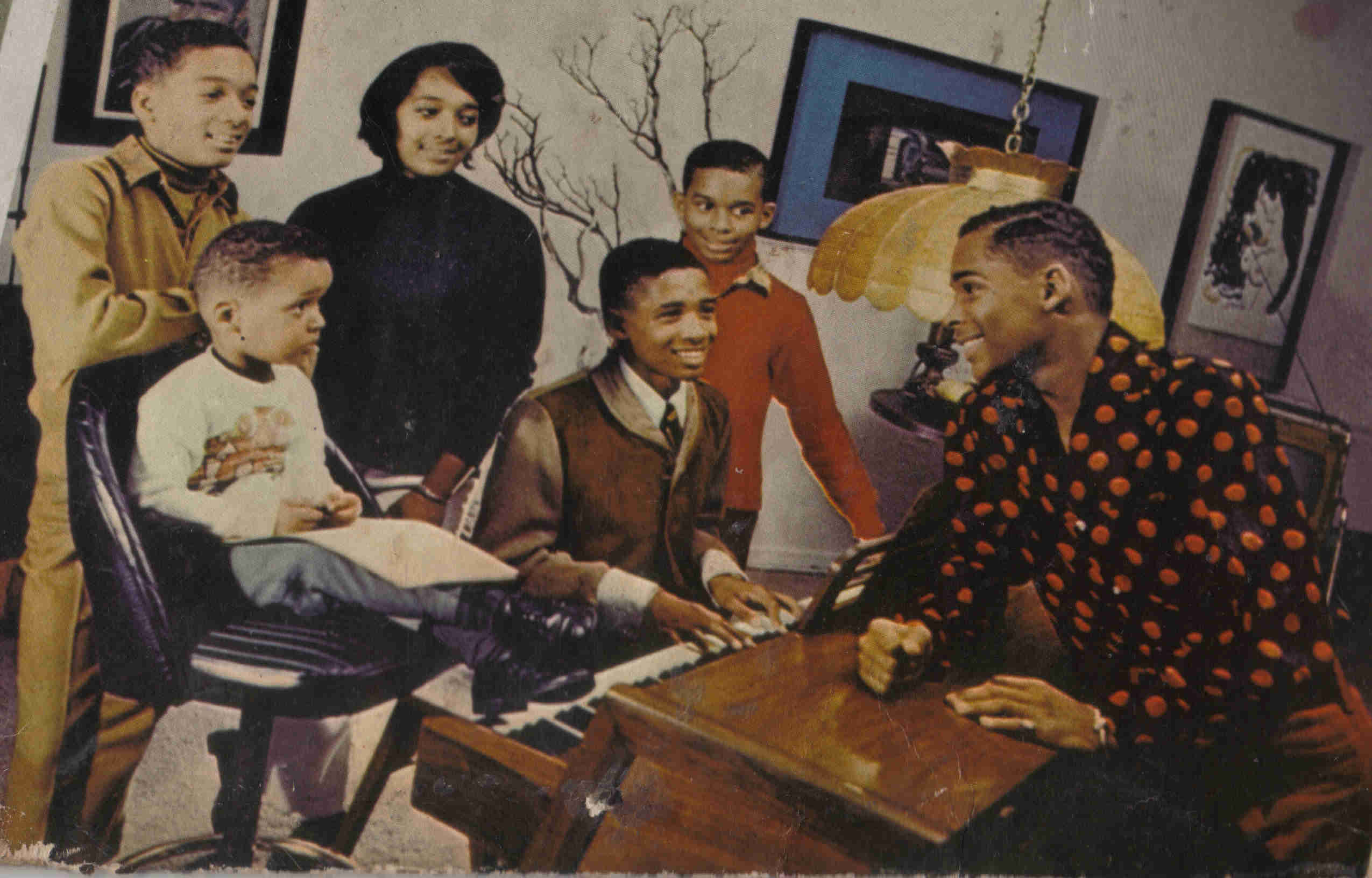 James Burke, a lead singer of the Chicago soul group The Five Stairsteps, died of pneumonia on February 19th.
What We Know:
Dennis Burke, brother, and bandmate of James told Rolling Stone that James died of pneumonia unrelated to COVID-19. Burke was only 70-years-old when he passed. Dennis says his brother was a very creative person. He was skilled in guitar, songwriting, singing, and even painting.
The Five Stairsteps are responsible for the 1970's classic hit "O-o-h Child". The family band consisted of four sons and one daughter. Clarence Jr., James, Dennis, Keni, and Alohe became the "First Family of Soul" after being formed and managed by their father Clarence Burke Sr. The family's mother Betty, chose the name for the band when she said they looked like a staircase when they lined up by age and height. The group garnered local acclaim after winning a talent show at Chicago's Regal Theater.
Some may think Five Stairsteps were one-hit wonders but their singles were constantly high on the Billboard R&B charts. "O-o-h Child" peaked at #8 on Billboard Hot 100 in 1970. Rolling Stone named the song one of the top 500 greatest songs of all time. Also, in 1976 their song "From Us to You" garnered another Top 10 win.
The Five Stairsteps disbanded in 1981 but that was not the end of the family's musical legacy. Clarence Jr., James, Keni, and Dennis formed the Invisible Man's Band, and their debut single "All Night Thing" hit number 10 on the R&B charts. After The Invisible Man's Band split up, James settled into a quiet, art-filled life. Dennis says James continued to play guitar and create art.
Burke leaves behind a legacy of soul music and art.
Comments
comments