Illinois Passes Pre-Trial Fairness Act, First State to Pass Such Legislation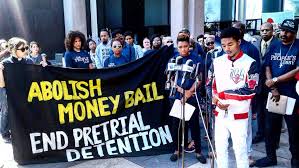 A bill that would end cash bail in Illinois was passed last Wednesday, spearheaded by the state's Legislative Black Caucus.
What We Know:
The Pre-trial Fairness Act was passed last week and is currently awaiting Governor J.B. Pritzker's signature. Pritzker has previously expressed support for the bill, which would make Illinois the first state in the country to end all cash bail.
Across U.S. courtrooms, judges offer pre-trial release payments, or bond/bail, to incarcerated individuals which allows them to be released prior to their hearing. If the individual does not pay the bond, they remain in jail despite being legally innocent. This institution creates a classist and racist system of justice where the wealthy can pay their way out of incarceration while those who can't afford it may even receive a harsher prison sentence.
As reported by The Guardian, Black, Latino, and indigenous people are detained pre-trial at significantly higher rates than people of other ethnicities. If given a money bail, Black people receive far higher bail than all other ethnic and racial groups and are less likely to be able to post the bail amount. The bail system consists of a thoughtless price usually set by a judge in a matter of seconds, allowing people with almost identical charges to be assigned bails that differ by tens of thousands of dollars.
Briana Payton, a policy analyst for the Chicago Community Bond Fund, tells The Daily Northwestern that the system, "is profoundly unjust. It essentially puts a price tag on someone's freedom." She adds that defendants incarcerated before their trial could also lose housing, employment, or custody over children.
Despite the tremendous movement toward justice reform, the bill faces a ton of backlash. More than 112,000 people have signed a petition opposing the bill, according to the Chicago Sun-Times. The Illinois State's Attorneys Association put out a statement saying the bill has provisions that are "deeply problematic and will only result in further significant increases in violent crime, undermine public safety, and deny justice to crime victims."
After being signed, the bill will be implemented over the course of two years, creating a new system that will hopefully encourage other states to follow suit and work towards criminal justice reform across the nation.
Comments
comments
Mother of Ahmaud Arbery Files Civil Suite On Anniversary Of Her Sons Death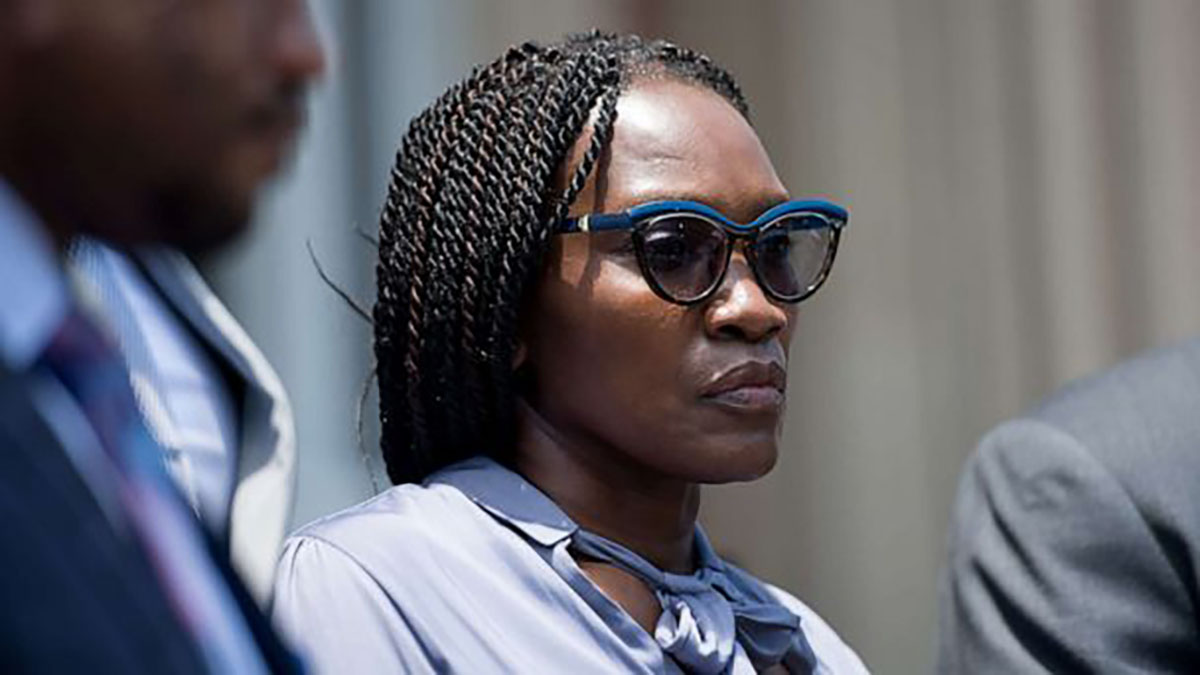 Wanda Cooper Jones, the mother of Ahmaud Arbery, has filed a civil suit against all parties involved in her son's murder.
What We Know:
It has been a year since Ahmaud Arbery was murdered while running in a neighborhood in Glynn County, Ga. He was killed by a former police officer and investigator, Gregory Mcmicheal, and his son Travis McMichael. The two were arrested almost two months later after a video recorded by William "Roddy" Brian was released. Brian was arrested later that month.
The suit is claiming that there was allegedly malicious activity in the killing of her son. The complaint, provided by Braxton Cook of NPR and The United States District Court Of Georgia, shows that Jones is filing the suit against The McMicheals, William Bryan, Police Officer Ryan Rash, Police Cheif John Powell, John Doe Police Officials 1-10, Glynn County, Jackie Johnson, and George Barnhill.
The deputation of the McMicheals by the Glynn County Police to oversee the recent crime happening in the neighborhood and their relationship with Former Brunswich General Attorney Jackie Johnson, Ware County District Attorney George Barnhill has caused Jones to believe there may be some foul play in the death of her son.
"For nearly three months, Glynn County police officers, the chief of police, and two prosecutors conspired to hide the circumstances surrounding Ahmaud's death and to protect the men who murdered him," the complaint said. "And none of this would have been discovered but for video footage leaked to the media, which showed the horrific and brutal murder of Ahmaud."
The complaint also includes alleged information about the Glynn Dale County Police history of protecting its officers unlawfully. The complaint cited a memorandum from the county manager in 2019 claiming that the Glynn Dale County Police Department was an ongoing culture of cover-up, failure to supervise, abuse of power, and lack of accountability.
Eventually, the case was handed over to General Attorney Chris Carr, and he appointed the General Bureau of Investigation to look into the matter for potential foul play. The first arrest took place after the investigation was transferred over to GBI from the local authorities.
The Lawyers of the McMichaels have filed a motion in limine (Latin for "at the threshold) in December. The motion asks that Ahmaud not be referred to as the victim because it will create a bias. They have also demanded that one photo strictly excluding anyone else be used in court and that the recordings that contain examples of racial prejudice not be allowed during the court hearing.
Ahmaud's death was one of the many that ignited protests across the nation that called for an end to systematic racism and police brutality in the United States of America.
Comments
comments
Ohio Officer who Shot and Killed Andre Hill has been Indicted by a Grand Jury and Arrested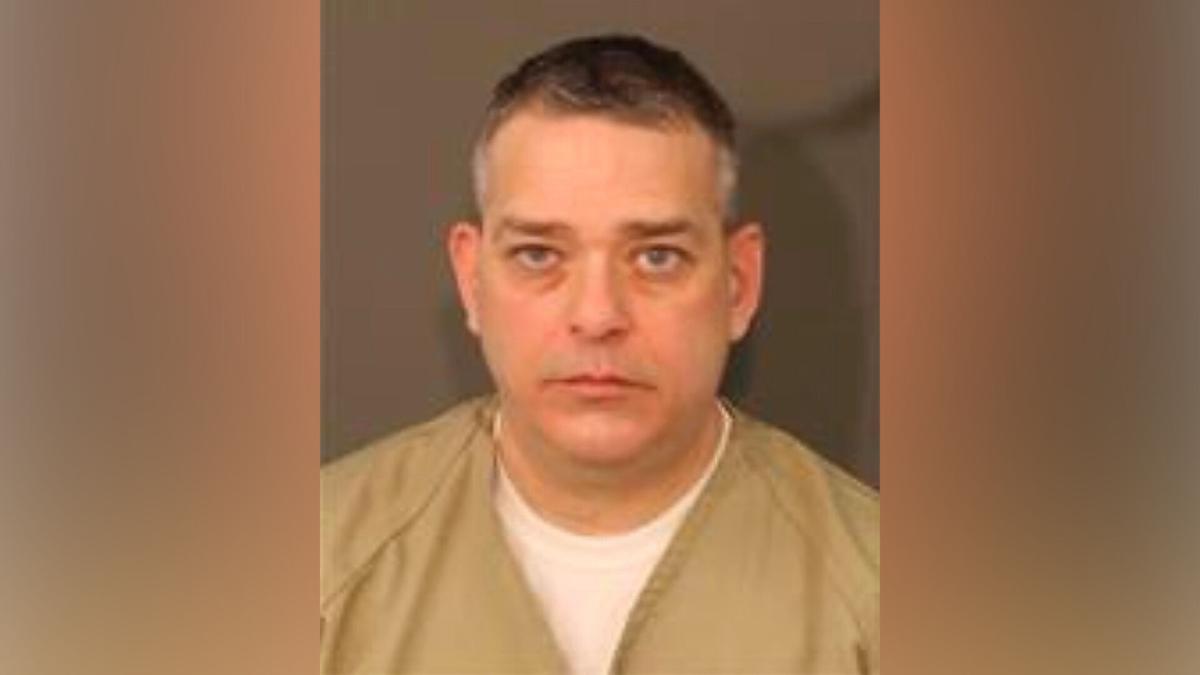 The former Columbus, Ohio police officer, who fatally shot Andre Hill, has been indicted on several charges related to the incident.
What We Know:
According to The Hill, former police officer Adam Coy was arrested at his attorney's office and indicted by a Franklin County grand jury on Wednesday following an investigation into the murder of Andre Hill. The investigation was lead by the Ohio attorney general Dave Yost's office where they found Coy guilty of several charges including failure to use his body camera and failure to tell the other officer at the scene that he believed Hill presented a danger.
The 19-year veteran of the Columbus Police Department was fired back in December as a result of the fatal shooting of Andre Hill. Now, he has been charged with murder in the commission of a felony, felonious assault, and two counts of dereliction of duty.
Mayor Andrew Ginther responded to news of the indictment on Twitter saying, "The community was outraged by the killing of Andre Hill, an unarmed Black man, by law enforcement. The indictment does not lessen the pain of his tragic death for Mr. Hill's loved ones, but it is a step towards justice. I thank the grand jury for their service."
The community was outraged by the killing of Andre Hill, an unarmed Black man, by law enforcement. The indictment does not lessen the pain of his tragic death for Mr. Hill's loved ones, but it is a step towards justice. I thank the grand jury for their service.

— Mayor Andrew Ginther (@MayorGinther) February 4, 2021
Hill, 47, was killed on December 22, 2020. On the morning of the incident, Coy responded to a dispatch call at around 1:30 am after receiving reports of a man who had been sitting in his SUV for an extended period, repeatedly turning his engine on and off. Bodycam footage recovered from the scene shows Coy shooting Hill after he walked out of a garage holding a cellphone. None of the officers at the scene attempted to aid Hill for several minutes after he fell to the floor, bleeding out in the garage.
Coy's attorney, Mark Collins, said his client will not plead guilty to the charges.
Comments
comments
Minneapolis Police Officers Must Keep Body Cameras Turned On During Entire Response to a Call, New Policy Says
Under new guidelines, Minneapolis police officers must keep their body-worn cameras turned on while responding to an incident.
What We Know:
Following the death of George Floyd, the Minneapolis Police Department has undergone heavy scrutiny for its policies. On Monday, Mayor Jacob Frey and Chief

Medaria

 Arradondo announced that

 officers are no longer allowed t

o deactivate their body cameras to hold private conversations 

at any time during a 

response to an incident.

According to CNN, the department has recently reformed a number of policies including the banning of chokeholds,

re-examining the

use of force

 policies

, increased police misconduct investigations, a

nd 

a new requirement 

to announce their presence before entering no-knock warrant situations.

Chief Arradondo commented on the announcement 

saying, 

"

We've seen as a community and as a police force, body camera footage increasingly plays a crucial role in understanding critical events in our community

. 

Accountability is not achieved with any single solution, but changes like this move us toward an even more transparent approach to public safety and building trust with the communities we serve."

 

KDRV reports that the Minneapolis Police Department's body-cam protocol first landed them in hot water during the 2019 murder trial of former Minneapolis officer Mohamed Noor, who was convicted of fatally shooting Justine Ruszczyk Damond. Damond had called 911 to report a possible sexual assault. When they arrived at the scene, police only turned on their cameras after Damond was dead and intermittently turned off their cameras to allegedly discuss how to handle the situation regarding an officer-involved death.
The new policy specifically requires police to activate body cameras prior to "any contact with a reporting person, victim, suspect or witness".
Comments
comments