Michelle Obama Announces New Netflix Cooking Show for Kids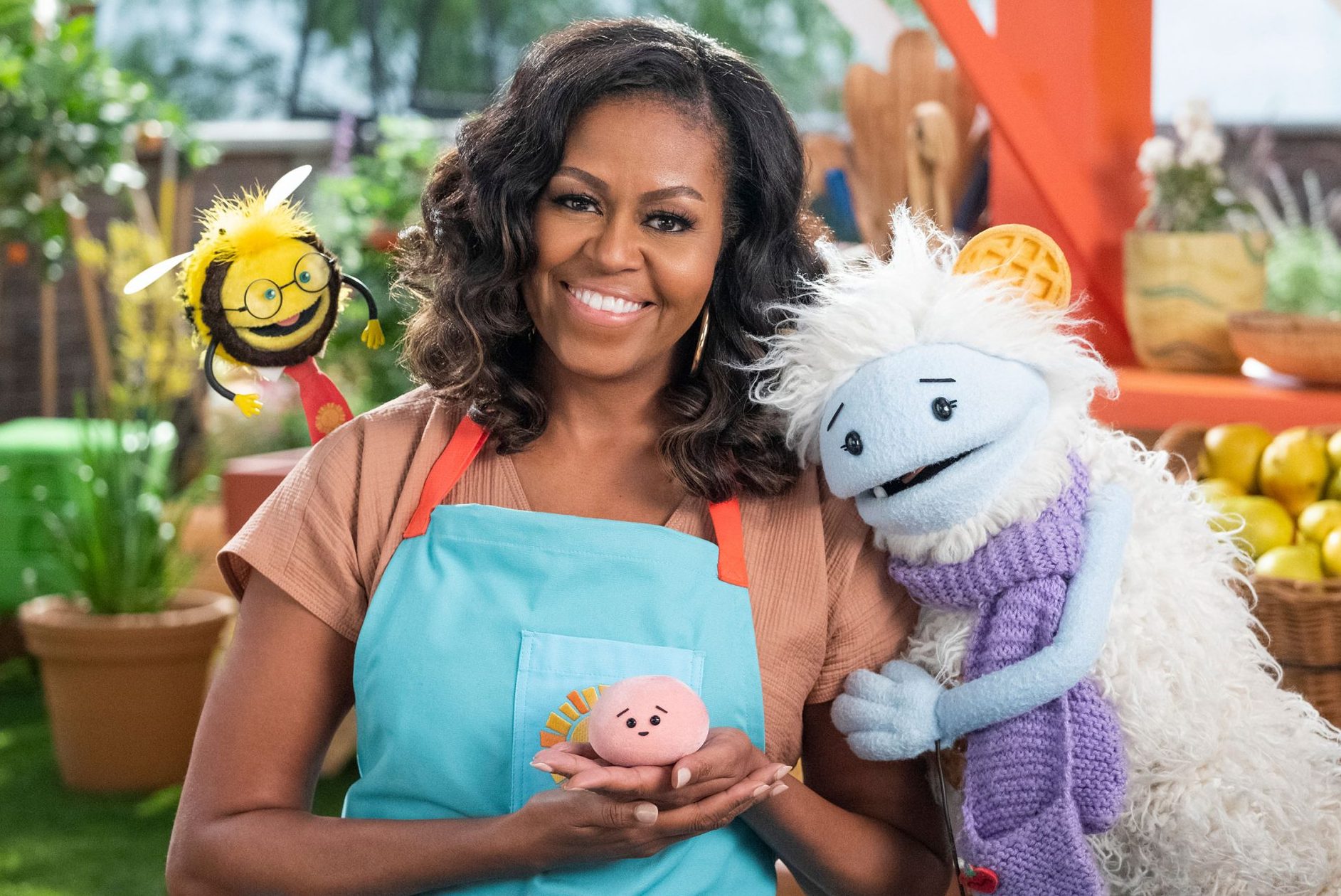 Michelle Obama is teaming up with Netflix for a new project that will encourage children to partake in healthy eating. 
What We Know:
The former first lady announced on Tuesday that she will be an executive producer and a featured role on the new children's cooking show, Waffles + Mochi. According to People Magazine, N

etflix

 

announced 

that 

the series will follow two puppets named Waffles and Mochi who "blast off on global ingredient missions, traveling to kitchens, restaurants, farms, and homes all over the world, cooking up recipes with everyday ingredients alongside renowned chefs, home cooks, kids, and celebrities."

 

M

ichelle 

Obama will play a supermarket owner who helps the pair on 

their missions.

A

fter the new series was announced, Michelle was "beyond thrilled" tweeting

, "I'm excited for families and children everywhere to join us on our adventures as we discover, cook, and eat delicious food from all over the world."

 
I'm beyond thrilled to share that on March 16, I'll be launching a new show on @Netflix called Waffles + Mochi! I'm excited for families and children everywhere to join us on our adventures as we discover, cook, and eat delicious food from all over the world. pic.twitter.com/dedUWMp9SY

— Michelle Obama (@MichelleObama) February 9, 2021
The show's theme of healthy eating is no foreign subject to Michelle Obama. During her time in the White House, Mrs. Obama was dedicated to addressing the obesity increase in young children by improving the diets of millions of students via updating federal nutrition standards and bringing healthier meals to schools. She went on to plant a vegetable garden on the South Lawn of the White House to educate kids about healthy habits and locally grown food.
This is one of many projects that the Obamas have taken on since leaving office back in 2017. Among personal memoirs and acts of social justice, the couple has also created their own production company. Back in 2018, the Obamas made a deal with Netflix to produce shows and films for the streaming platform. Since then, they have launched two other award-winning projects titled Becoming and American Factory.
Waffles + Mochi is set to premiere on Netflix on March 16, 2021. 
Comments
comments
Lady Gaga Offers $500,000 For Return of Dogs After Thief Steals Them, Shoots Dog Walker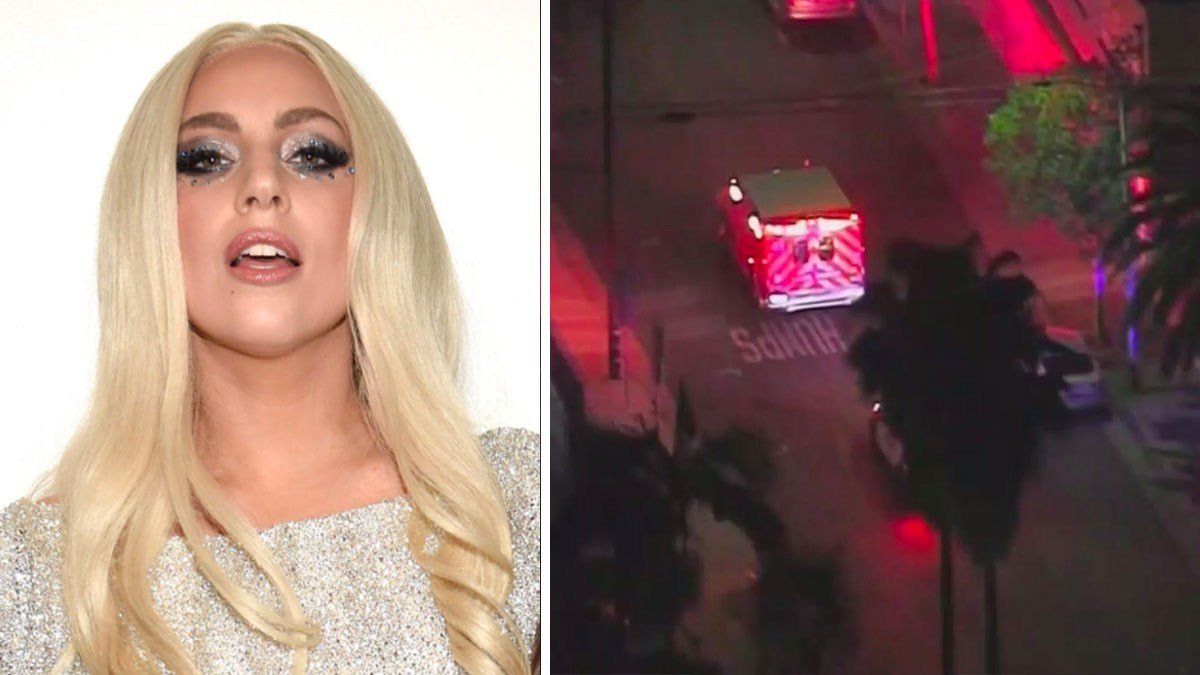 Lady Gaga's dogs were targeted by thieves, leaving 2 dogs missing and her dog walker shot.
What We Know:
On Wednesday night, TMZ reports that thieves stole 2 of Lady Gaga's beloved French Bulldogs. The dog walker, 30-year-old Ryan Fischer, was shot in the chest four times by two men in baseball caps in West Hollywood. Fischer is expected to make a full recovery.
Police were able to recover a third dog named Miss Asia, who ran away during the incident. Koji and Gustav, however, are still missing. USA Today reports that surveillance footage from a neighbors house caught the thieves leaving with the dogs in a white vehicle.
A source for US Magazine says, "Gaga is beside herself. She is hoping and praying for the safe return of Koji and Gustav and for the speedy recovery of their walker, who is doing as well as can be expected given the circumstances." As of now, Lady Gaga is desperate to get her pups back, offering a $500,000 reward for their return "no questions asked."
LAPD's Robbery-Homicide Division has taken over the case but has yet to determine if the target was specifically on Lady Gaga's dogs. French Bulldogs are an expensive breed in high demand, so it is possible that the gunmen did not know who the dogs belonged to.
The police have identified two potential suspects as Black men between the ages of 20 to 25 years old, one with blond dreadlocks and armed with a semi-automatic handgun.
Lady Gaga is asking that all tips be sent to KojiandGustav@gmail.com.
Comments
comments
Bobby Shmurda Released From Prison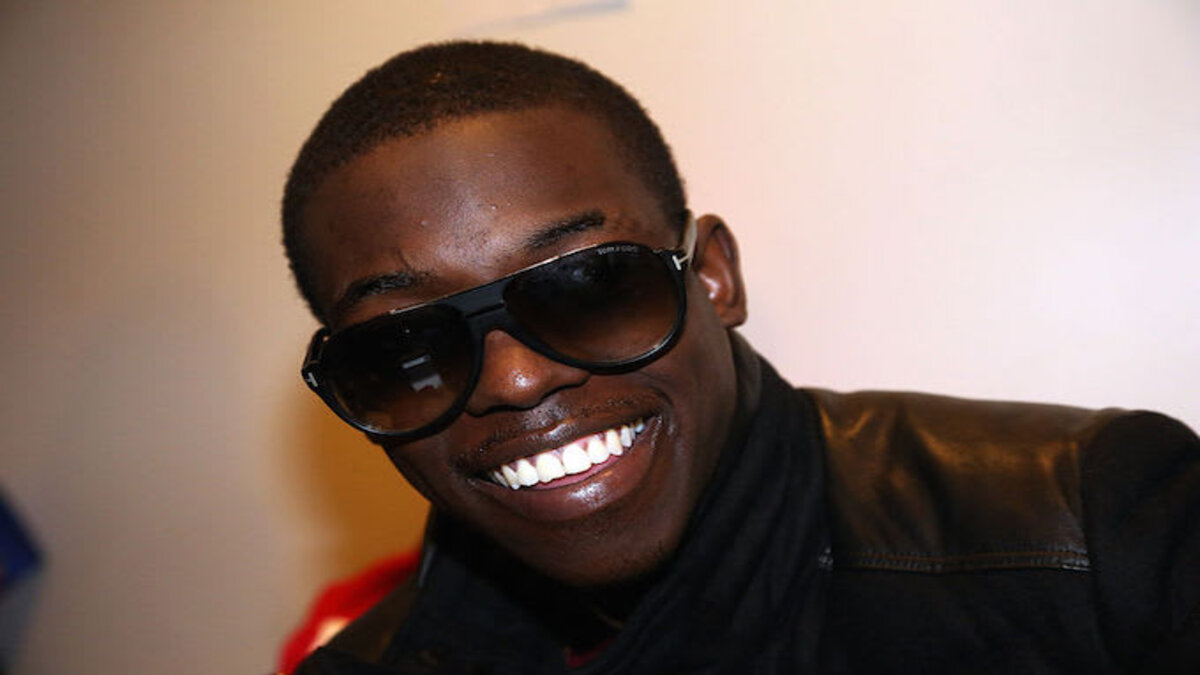 Ackquille Jean Pollard, known professionally as Bobby Shmurda, was released this week after serving five years in prison.
What We Know:
In December 2014, Shmurda was arrested and charged with conspiracy to murder, weapons possession, and reckless endangerment. Shmurda was made eligible for conditional release from Clinton Correctional Facility at 8:30 am Tuesday. Under the terms of his conditional release, Shmurda will serve the remainder of his sentence under community supervision until February 23, 2026. Shmurda was originally sentenced to seven years in prison, but his sentence was reduced to five years after he initially served two years while awaiting a trial date.
As far as new music is concerned, Shmurda has assured fans that he will be back in the studio as soon as possible. Fans of the rapper managed to make him certified 5x platinum on the day of his release. Shmurda asserts that he will devote most of his time to music now that he's out of prison.
Shmurda's welcome home kicked off when rapper Quavo of the group Migos volunteered to be the person to pick him up. "I'm gonna let him show you how I'm gonna pick him up. It's gonna be big," Quavo stated. The rapper is, of course, referring to the private plane that he personally picked up and escorted Shmurda home in.
It's unknown if the two artists have plans to do music together, however, Shmurda's debut studio album is slated to be released soon. The album was originally scheduled to be released in 2016 but was postponed indefinitely after Shmurda's incarceration. Shmurda previously released an extended play entitled Shmurda, She Wrote on November 10, 2014, one month before his arrest.
Shmurda thanked his fans for "remaining loyal" during his time in prison. One of the people Shmurda reacquainted with was longtime accomplice, Rowdy Rebel. Rebel had also been charged in the original investigation and had not seen Shmurda since their arrest.
Towards the end of Shmurda's first day out, friends and family of the rapper gathered together in celebration at a private venue. It was here that Shmurda reunited with his mother, Leslie Pollard. Altogether, it was an intimate and socially distanced dinner.
Fans of Bobby Shmurda cannot wait to experience whatever the rehabilitated rapper has planned for the future of hip-hop music.
Comments
comments
Jada Pinkett Smith Launches 'Plastic Free' And 'Gender Neutral' Skincare Line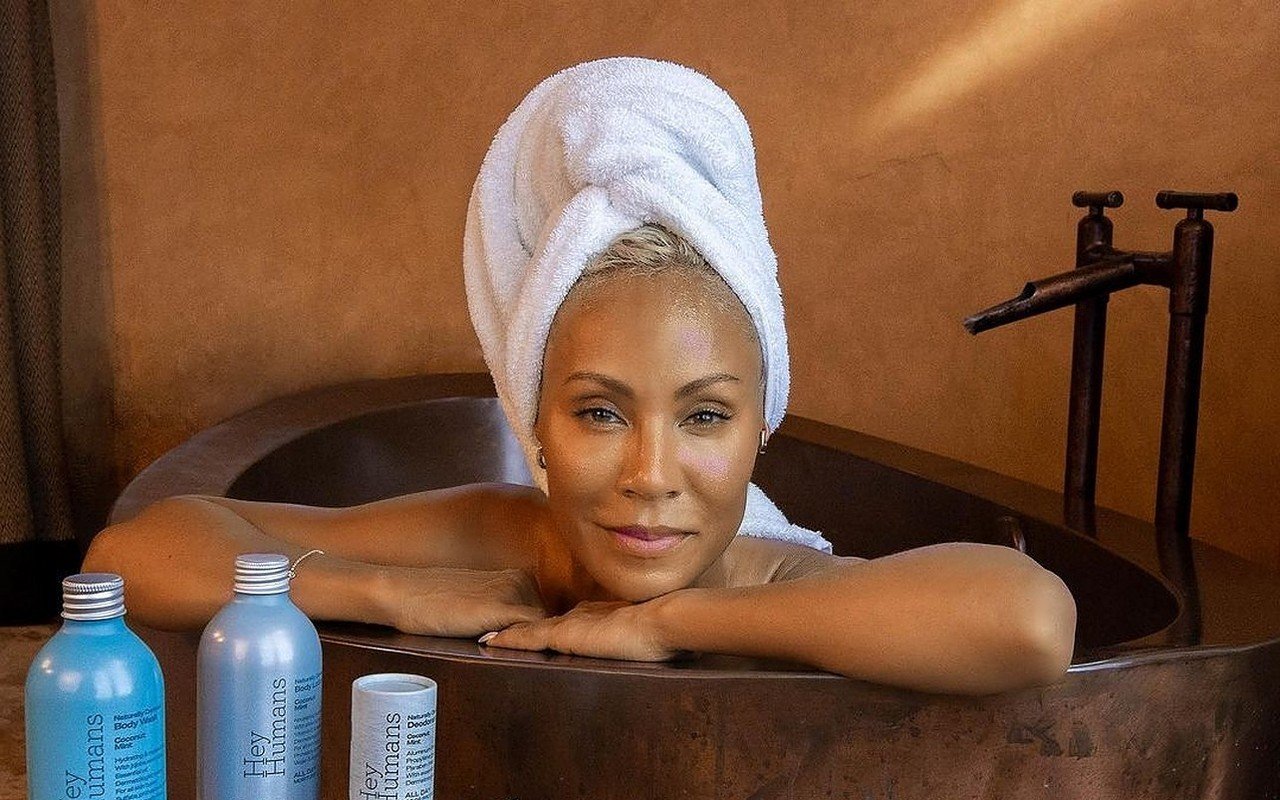 Jada Pinkett Smith's Hey Humans sustainable personal care line is now at Target!
What We Know:
The 49-year-old actress and Facebook series talk-show host has joined the beauty and wellness business with her new product line, Hey Humans. The line features 4 everyday items including deodorant, lotion, toothpaste, and body wash for under $6.
As more celebrities pile into the skincare market, Jada sets her line apart by advertising her products as gender-neutral and eco-friendly. "As you may know, personal care is one of my passions, but so is sustainability," she captioned her announcement via Instagram.
All of the products for Hey Humans are packaged with recyclable materials using aluminum and paper to reduce the consumer's carbon footprint and help keep plastic out of oceans and landfills. Jada says she made the eco-friendly packaging thanks to her kids.
She told People Magazine, "What really inspired me was my kids, Willow and Jaden, who have educated me around the environment and the necessity to really shift habit in the way we consume. I love personal care and I'm a beauty junkie, but recently I've had a lot of anxiety around packaging, and I thought, what can I do in this space?"
After Jada announced the new business venture, husband Will Smith posted his support for the line on his personal Instagram. In stark contrast to Jada's calming self-care-inspired video, Will decided to take a more comical approach. "Jada changed out all the products in the bathrooms in the house so nobody's allowed to use nothin' else!" he claimed.
If you want to try it out for yourself, Hey Humans is officially available in Target stores and online at Target.com.
Comments
comments