Biden Holds First Town Hall, Gives COVID Update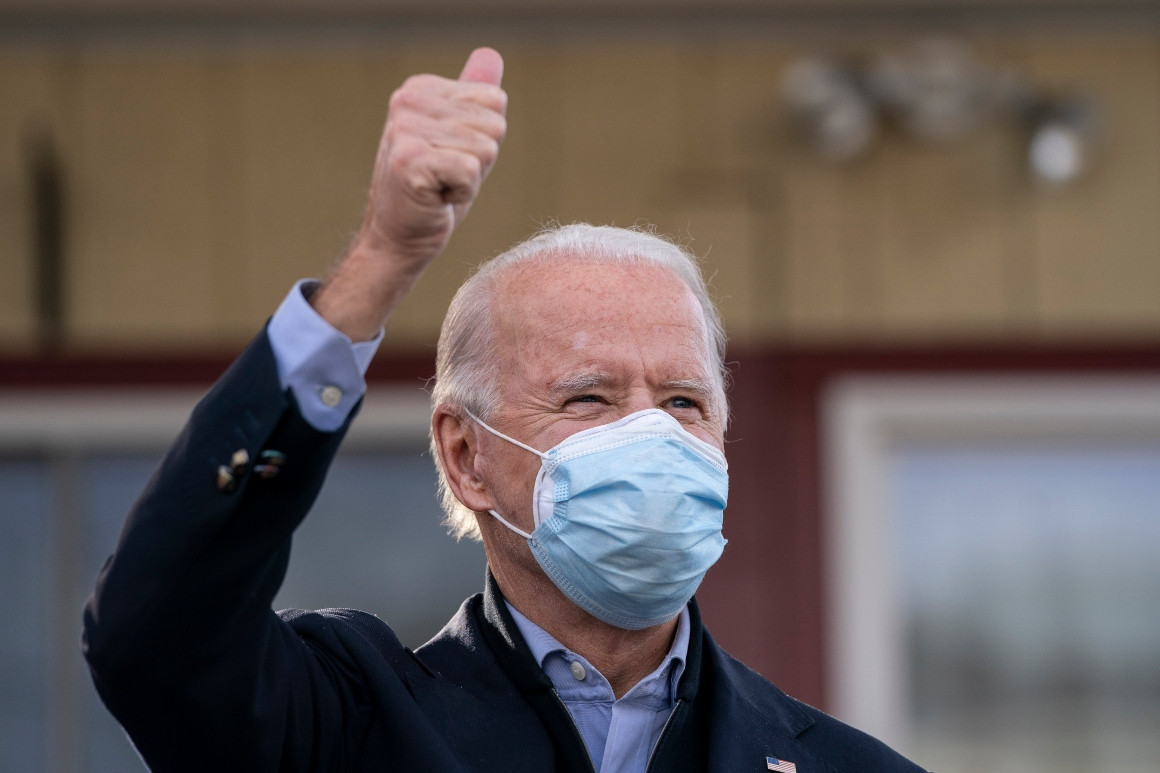 President Joe Biden held his first CNN Town Hall meeting on Tuesday to deliver a new proposal.
What We Know:
The televised conference was set for Biden to reveal

 his plans to push the country forward amidst the year-long pandemic

. Biden presented a lack of certainty over 

determining a 

vaccine

 rollout date for the public

 but stated things would return to normal by next Christmas.

According to CNN, the 46th president stated, "As my mother would say, with the grace of God and the goodwill of the neighbors, that by next Christmas I think we'll be in a very different circumstance, God willing than we are today. A year from now, I think that there'll be significantly fewer people having to be socially distanced, having to wear a mask."
"I don't want to over promise anything here," he cautioned. 
Biden also described the last four years prior to his inauguration as a national fixation on Donald Trump. As Trump's impeachment

trial

comes to an end, the president says he is looking forward to closing the dialog on the former president and refocusing the public's attention back on to recovering from the pandemic.

His primary goal, however, was to promote his American Recovery Plan. The proposal includes spending $1.9 trillion

to provide relief for millions of Americans struggling to survive the pandemic. The p

ackage includes direct payments to families of up to $1,400

and funding

 for state and local governments 

to provide more 

vaccination efforts.

The White House aims to pass the plan by mid-March after certain unemployment benefits expire.
As of late, House committees have begun writing individual sections of the measure to create the bill. Once completed, democrats intend to use a procedural process that would allow the bill to pass via a majority vote in the Democratic-controlled Senate as opposed to requiring 60 votes to overcome GOP objection. 
Comments
comments
Lawyers Have Found the Parents of 105 Out of 600+ Separated Migrant Children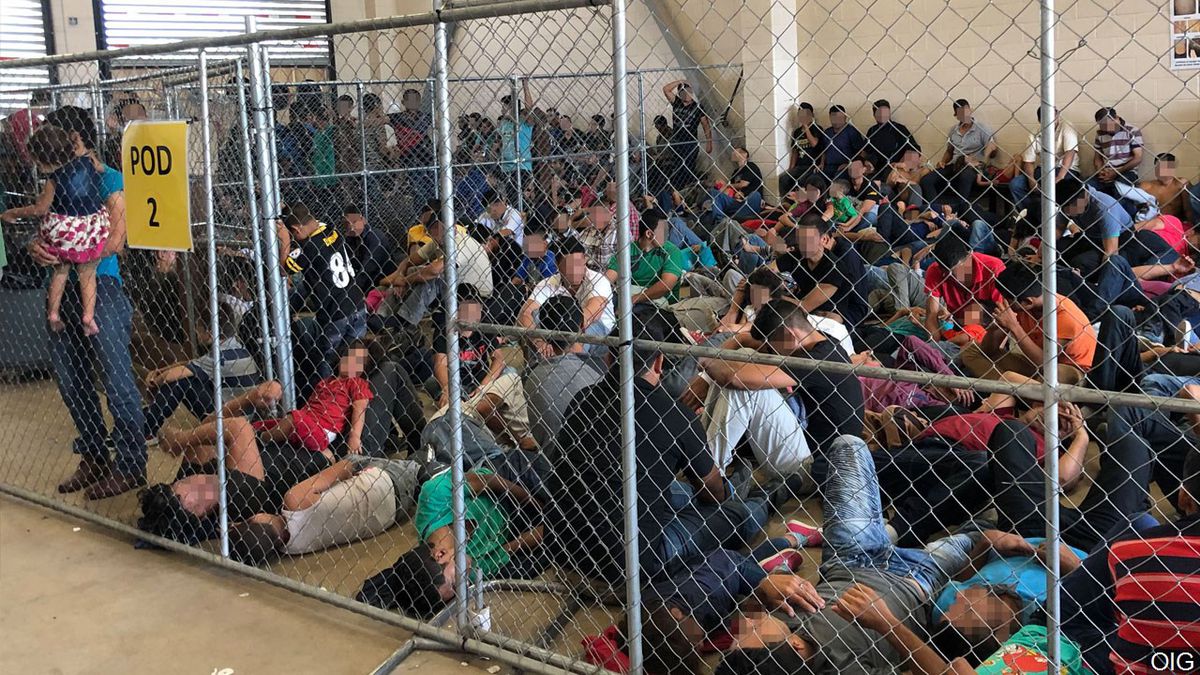 Some 560 migrant children have not seen their parents, while 105 are reunited on the U.S.-Mexico border.
What We Know:
Lawyers appointed to reunite migrant families have found parents of more than 100 children over the course of a month. These men and women are working to undo what the Trump administration started in 2018 with their "zero tolerance" policy on immigration.
The policy managed to separate 666 children from their parents by the summer of 2018, in which it dropped dead. Immigrant families' livelihoods sit in the balance as the federal and state governments fight in the courthouses.
U.S. District Judge Drew Tipton on Tuesday indefinitely banned the Biden administration's 100-day pause on deportation, saying the state would be threatened with financial repercussions and "violates administrative laws and procedures." This court case comes as a setback for the small victory concerning deportation in America.
The growing numbers of immigrant setbacks have led many to question whether the Biden administration will succeed in the judicial branch as the Supreme Court sits strongly Republican. To counter the Trump administration's tough stance on immigration, the Biden team has proposed an 8-year citizenship path for immigrants.
Amid the recent surge, U.S. Health and Human Services have authorized the expedited release of migrant children. According to AP News, this has led to financial issues with sponsors, so as a result, the "child's physical release would be otherwise delayed."
The spike of migrant children found on the U.S.-Mexico border has led to Border Patrol facilities being overwhelmed. Many Democrats, including AOC, have critiqued the expediting of children's release and being held in temporary shelters. "This is not okay, never has been okay, and never will be okay – no matter what the administration or party," the Bronx House Representative stated in a tweet.
The Biden administration has a lot of work to do concerning immigration. During his campaign days, Biden prioritized immigration and continues to do so in his first 100 days. Though there may be conservative pushback, the Democrats hold the Senate majority, so it is likely that progress will move forward regarding this political and humanitarian issue.
Comments
comments
President Biden Reopens Migrant Facility Causing a Backlash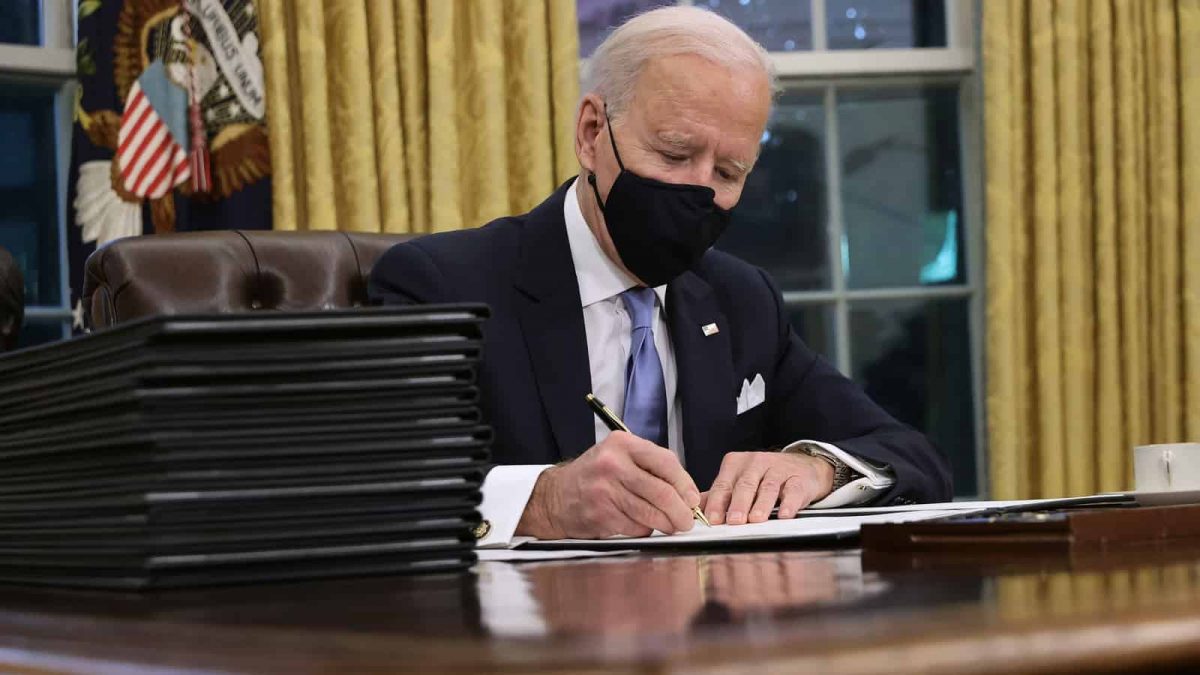 The Biden-Harris Administration has reopened a migrant holding facility in Carizzo Springs, Texas, in which the previous administration had closed since the beginning of July 2019.
What We Know:
The 46th President of the United States promised in his campaign that a major focus would be undoing what the previous administration had done. This includes policies on healthcare, reconnecting with the rest of the world on climate control, and undoing policies that focus on immigration.
In terms of immigration, President Biden and Vice President Harris formed a task force that will focus on the reunification of families separated at the border with a three-part plan, according to the White House. Their goal is to reunite the 700 immigrant teenagers that were in holding with their families once again, according to the Associated Press in Houston.
However, there is some backlash to the reopening of the once dubbed "kid's cages". New York Democratic Rep Alexandria Ocasio-Cortez, among other sources and activists groups, has slammed the current administration for bringing back 'intensive care tents' stating on Twitter that:


"This is not okay, never has been okay, never will be okay – no matter the administration or party." Twitter

— Alexandria Ocasio-Cortez (@AOC) February 23, 2021

In response to some of the backlash, White House Press Secretary Jen Psaki stated in a recent briefing that "these are not kids in cages…this is a facility that will follow the same standards as other HHS facilities."
President Biden believes that a crucial part of the growth of America comes from those migrating to the country. By reopening the facilities, implementing proper procedures, and designating a task force to matter, the administration and President Biden are confident that operations will run smoothly and families will reunite once again.
Comments
comments
Illinois Legislator Aims to Prohibit Sales of 'All Violent Video Games'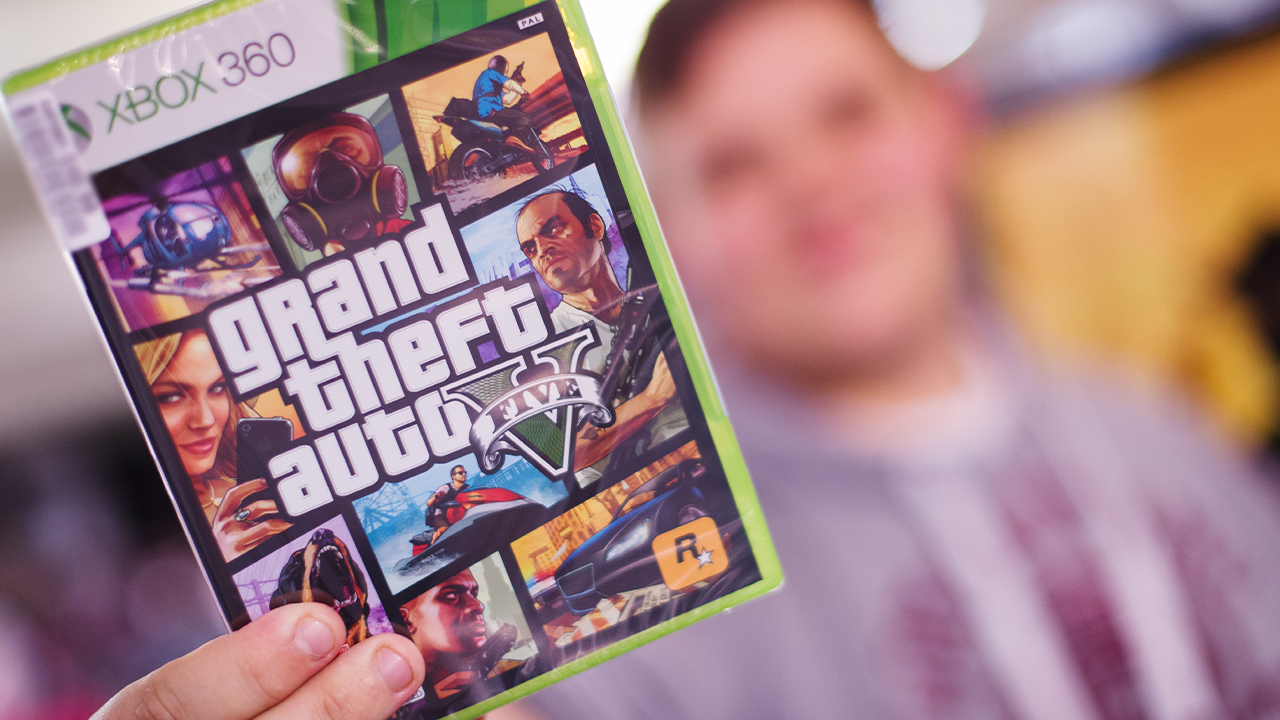 One state representative from Chicago is willing to take a new approach to combat an increase in carjackings.
What We Know:
Democratic state representative Marcus Evans announced on Tuesday that he is looking to introduce an amendment to bill HB3531 to ban sales of violent video games to minors in the state of Illinois. The representative claims that the video game series 'Grand Theft Auto' is harmful to children and contributing to crime in Chicago.
"'Grand Theft Auto' and other violent video games are getting in the minds of our young people and perpetuating the normalcy of carjacking," Evans said. "Carjacking is not normal and carjacking must stop."
According to Fortune, Chicago police have responded to 218 carjackings in the last month alone. Despite scientifically unsubstantiated claims that video games result in real-life acts of violence, the amendment seeks to redefine what makes a video game violent to include "motor vehicle theft with a driver or passenger present" and serious physical harm to include "psychological harm."
Video games, along with music and comic books have been used to explain real-world violence for generations. While researchers at Dartmouth in 2018 did connect violent games and adolescent aggression, several other studies have widely discredited the correlation.
When studying the correlation between violent video games and school shootings, professor of psychology and criminal justice at Texas A&M University Chris Ferguson wrote, "As a video game violence researcher and someone who has done scholarship on mass homicides, let me state very emphatically: There is no good evidence that video games or other media contributes, even in a small way, to mass homicides or any other violence among youth."
If passed, the bill would fine any minor who sells or rents a violent video game up to $1,000 per offense.
Comments
comments