Scientists Clone the First U.S Endangered Species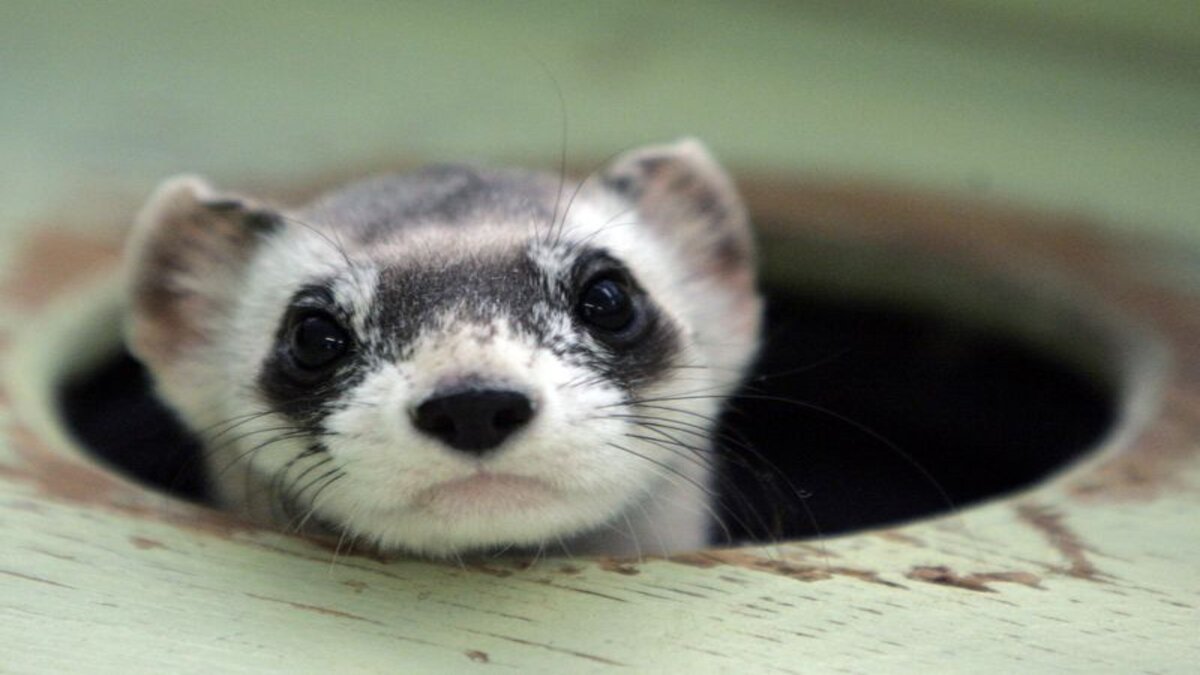 One of North America's rarest animals is now an example of how genetic cloning can assist other endangered species.
What We Know:
The U.S Fish and Wildlife Service (USFWF) has now successfully cloned the first endangered species in North America. The animal, named Elizabeth Ann, is a black-footed ferret. Black-footed ferrets were first known to go extinct in 1979, but two years later, a small populous of black-footed ferrets were found in Wyoming on a farmer's property. Officials claim that the entire black-footed ferret population is descendants of 7 individuals.
Elizabeth Ann was cloned from the cells of another black-footed ferret named Willa, who lived over 30 years ago. Willa was one of the last known black-footed ferrets at the time so her genes and tissue sample were sent to the San Diego Zoo's Global Frozen Zoo in 1988.

USFWF issued a permit for cloning research of an endangered species back in 2018. They proceeded to create embryos out of Willa's preserved cells and implanted them into a domestic ferret surrogate. According to Nora Walsh, genetic cloning "provides a promising tool for continued efforts to conserve the black-footed ferret". Walsh is a Director for USFWF, Mountain Prairie region. The wildlife service along with various other groups hopes to increase genetic diversity and disease resistance in more than just the black-footed ferret.

The most common threats to the black-footed ferret are habitat loss and disease. Without enough genetic diversity, a species becomes more susceptible to disease and genetic abnormalities. There don't appear to be any major critics of preserving a species, which is the entire purpose for developing this research. It's currently being proven that Elizabeth Ann could help address the genetic barriers a fair share of wildlife species face today. The chance for black-footed ferrets to become a self-sustaining species again increases each day with the research USFWF is doing.

Endangered species are important because healthy ecosystems depend on balance and biodiversity. When a species goes extinct, it disrupts the natural flow of an ecosystem causing issues that begin small and compound into large ones.
For the time being, Elizabeth Ann won't be released into the wild and will instead be cared for at the Black-Footed Ferret Conservation Center in Colorado.
Comments
comments
President Biden Reopens Migrant Facility Causing a Backlash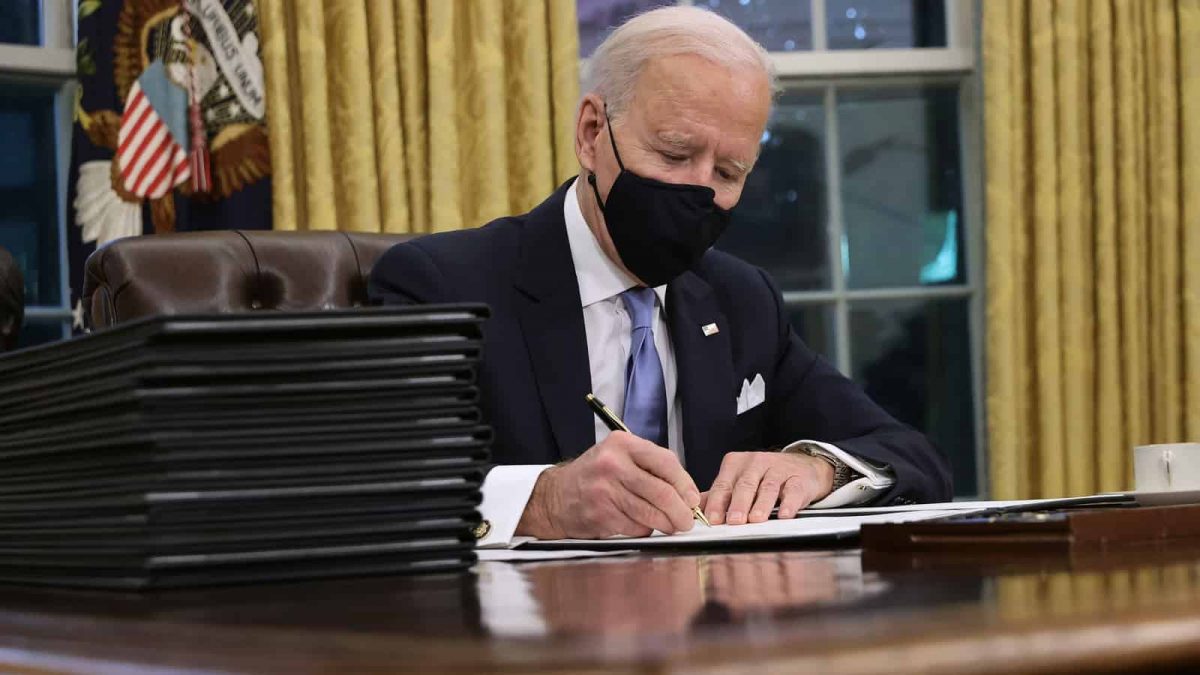 The Biden-Harris Administration has reopened a migrant holding facility in Carizzo Springs, Texas, in which the previous administration had closed since the beginning of July 2019.
What We Know:
The 46th President of the United States promised in his campaign that a major focus would be undoing what the previous administration had done. This includes policies on healthcare, reconnecting with the rest of the world on climate control, and undoing policies that focus on immigration.
In terms of immigration, President Biden and Vice President Harris formed a task force that will focus on the reunification of families separated at the border with a three-part plan, according to the White House. Their goal is to reunite the 700 immigrant teenagers that were in holding with their families once again, according to the Associated Press in Houston.
However, there is some backlash to the reopening of the once dubbed "kid's cages". New York Democratic Rep Alexandria Ocasio-Cortez, among other sources and activists groups, has slammed the current administration for bringing back 'intensive care tents' stating on Twitter that:


"This is not okay, never has been okay, never will be okay – no matter the administration or party." Twitter

— Alexandria Ocasio-Cortez (@AOC) February 23, 2021

In response to some of the backlash, White House Press Secretary Jen Psaki stated in a recent briefing that "these are not kids in cages…this is a facility that will follow the same standards as other HHS facilities."
President Biden believes that a crucial part of the growth of America comes from those migrating to the country. By reopening the facilities, implementing proper procedures, and designating a task force to matter, the administration and President Biden are confident that operations will run smoothly and families will reunite once again.
Comments
comments
76-Year Old Man Shoved by Buffalo Police Files Lawsuit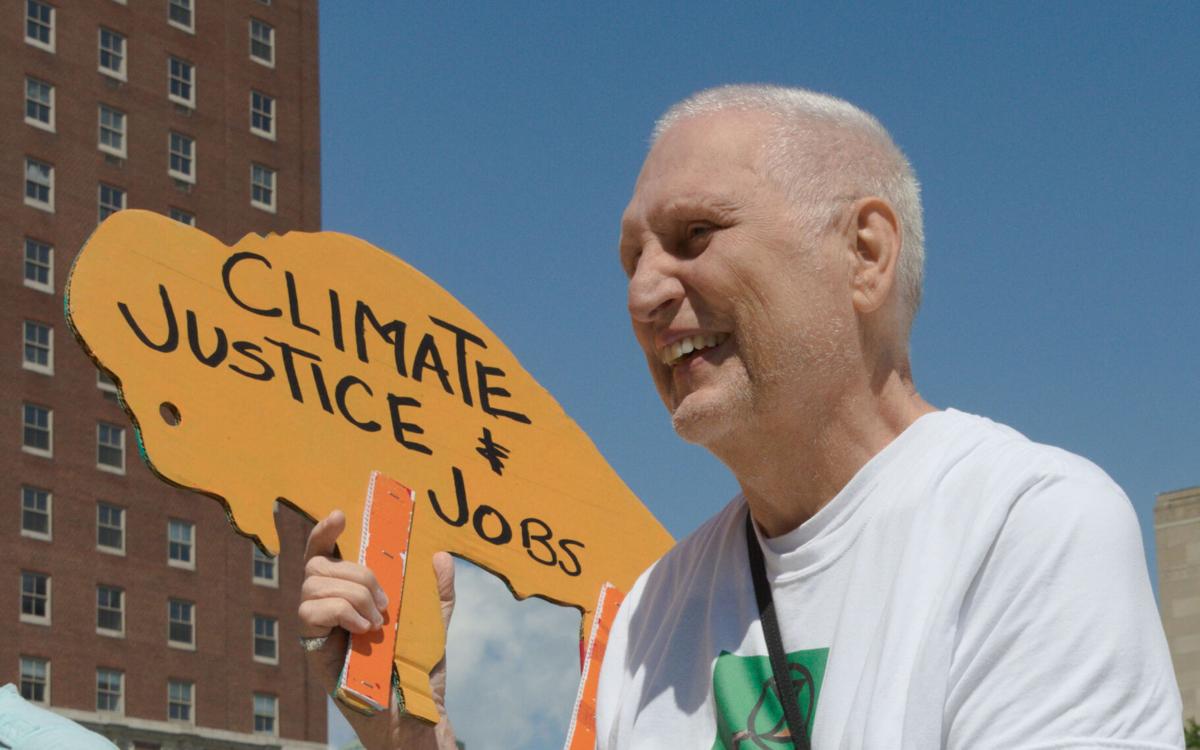 76-year-old Martin Gugino filed a lawsuit against the city of Buffalo and members of the city's police force.
What We Know:
During the Black Lives Matter protests on June 4, 2020, Buffalo Police forcefully pushed protestor Martin Gugino in Niagara Square. Niagara Square is famous for being a place for Buffalo citizens to exercise their right to protest. It has been the home of many Presidential visits and civil rights protests.
On Monday, the lawsuit was filed stating that Gugino was unlawfully assaulted by Buffalo police.

The officers involved in the lawsuit are

Officers Robert McCabe, Aaron Torgalski (who were previously

suspended

), and John Losi. Also included in the lineup are Police Commissioner Byron C. Lockwood and Deputy Commissioner Joseph Gramaglia.

  

After the incident, the Buffalo Police Department issued a statement saying Gugino "tripped and fell" during a "skirmish". Shortly after that statement was issued, WBFO tweeted a video that clearly showed Gugino being pushed by Buffalo Police. Several officers walked past Gugino where he lay unconscious and bleeding on the ground. Gugino was treated at Erie County Medical Center for a concussion and fractured skull.

The city is also arguing that Gugino broke curfew rules. To protect the protestors, Mayor Byron Brown set a curfew from June 2nd to June 8th during the hours of 8 p.m. until 5 a.m. Buffalo Police Department was "instructed not to unnecessarily detain any person out for a legitimate purpose." However, protesting crowds were broken up by police despite following the rules. 

Militarized officers began marching toward protestors. Out of concern for the other protestors, Gugino walked up to the officers to speak to them. The officers yelled, "push him, push him." Which resulted in the incident seen in the viral video. 
Martin Gugino was released from the hospital after four weeks and is continuing his recovery.
Comments
comments
Cleo Wade Teams With Barbie to Celebrate the 'Power, Brilliance and Determination' of Black Women
Author, poet, activist, and artist Cleo Wade is making headlines after announcing a partnership with Barbie.
What We Know:
Barbie is a series of fashion dolls that were first manufactured by Mattel, Inc. in March 1959. In recent years, the brand of Barbie has been subject to many changes including what the dolls represent. This was made evident in a viral video by Barbie that was released last year. The video portrays Barbie and another doll of color discussing white-privilege and the Black Lives Matter movement. The decision to become more socially aware to the public, paired along with Cleo Wade's vision for empowerment, makes the collaboration between Barbie and the poet organic.
The purpose behind the Barbie x Wade campaign is to illuminate "the power, brilliance, and determination" of black women and young girls, according to an article by Yahoo! News. Wade herself welcomed a newborn baby girl, Memphis, on January 20, 2020, so her motivations and drive for this project appear to be more than genuine.
The exclusive dolls will represent and celebrate black women's style throughout the decades. Complete with various accessories, the dolls will also portray political stances in the context of their era. These range from modern Black Lives Matter girls, to a vintage civil rights group holding a sign that reads, "We Fight Love. We Win With Love."
Wade hopes that the Barbie collection will plant a special seed of confidence in young girls that currently don't have many outlets to be themselves in a pandemic. The American poet admits that even she has constant anxiety stemming from the pandemic, so one can only imagine the toll it has taken on young girls. Wade appears to be doing everything in her power to inspire them and make them realize they are not alone.
The partnership remains on-brand with Barbie's attempts in recent years to be more inclusive. 2 years ago, Barbie released the first black doll in a wheelchair.
Wade is currently being hailed as a
"millennial Oprah"
as her popularity continues to grow and give voices to those that would normally be muted. As of now, the Wade x Barbie campaign is reportedly not for sale.
Comments
comments