Black Bay Area Couple Finds Home Value Increase 50% After White Friend Pretends to Be Homeowner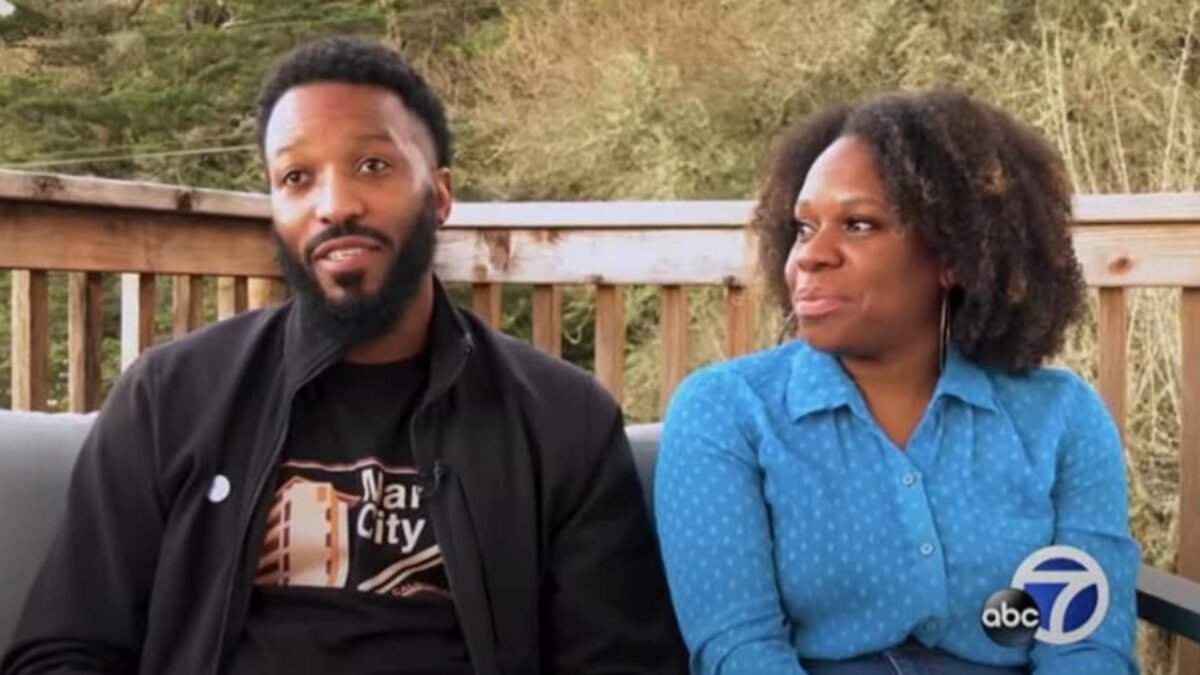 Systemic racism continues to ignore boundaries, as a black couple in Marin city recently found out after attempts to get a fair appraisal on their home.
What We Know:
Paul and Tenisha Tate Austin first purchased the 1960s themed home in 2016. In the time spent owning the house, the couple made over $400,000 in renovations. These renovations included a new deck, appliances, and an additional 1,000 sq. ft. of flooring. The Austins claim an "older white woman" was the one who appraised their home first. It listed at $989,000, roughly $100,000 more than what the couple appraised the house for before the renovations.
"It was a slap in the face," Mr. Austin cried. It was at this point that the couple had their suspicions about being discriminated against. After all the investment put into their home, they demanded answers. The Austins sought after the help of another couple, whom they consider to be close friends. After listening to their experience, it seemed like a no-brainer for them.
"No problem. I'll be Tenisha. I'll hang up pictures of my family." assured the friend of Mrs. Austin.
After one month, the house was appraised again under the guise of having white homeowners. At this point, it was given a value of $1,482,000, which is nearly a 50 percent increase from the original appraisal.
A problematic issue like this should be taken seriously, considering homeownership is a proven pathway to building wealth in the United States. "There are implications to our ability to create generational wealth or passing things on if our houses appraise for 50% less than its value," Mrs. Austin declared. This is another reality of the systemic racism African-Americans and other people of color have to live with every day.
According to the National Association of Realtors (NAR), African-American applicants are rejected for mortgage loans at a rate 3x higher than their white applicant counterparts. It isn't surprising that Redfin also reports only 44% of African-Americans owned their homes in 2020. Jessica Lautz, vice president of demographics and behavioral insights in the NAR, assures they are aware of the discrimination in nearly every aspect of the home buying process.
She believes that closing the homeownership gap is essential to closing the wealth gap in our country. The Biden Administration has proposed a couple of plans that could increase homeownership in the African-American community. First-time homebuyers could soon see a tax credit of up to $15,000 to assist in down payments along with a $100 billion fund to build and upgrade affordable housing for buyers and renters.
As long as systemic racism continues to block African-American wealth growth, the community will struggle to find its place economically.
Comments
comments
Mr. Potato Head Brand Becomes Gender Inclusive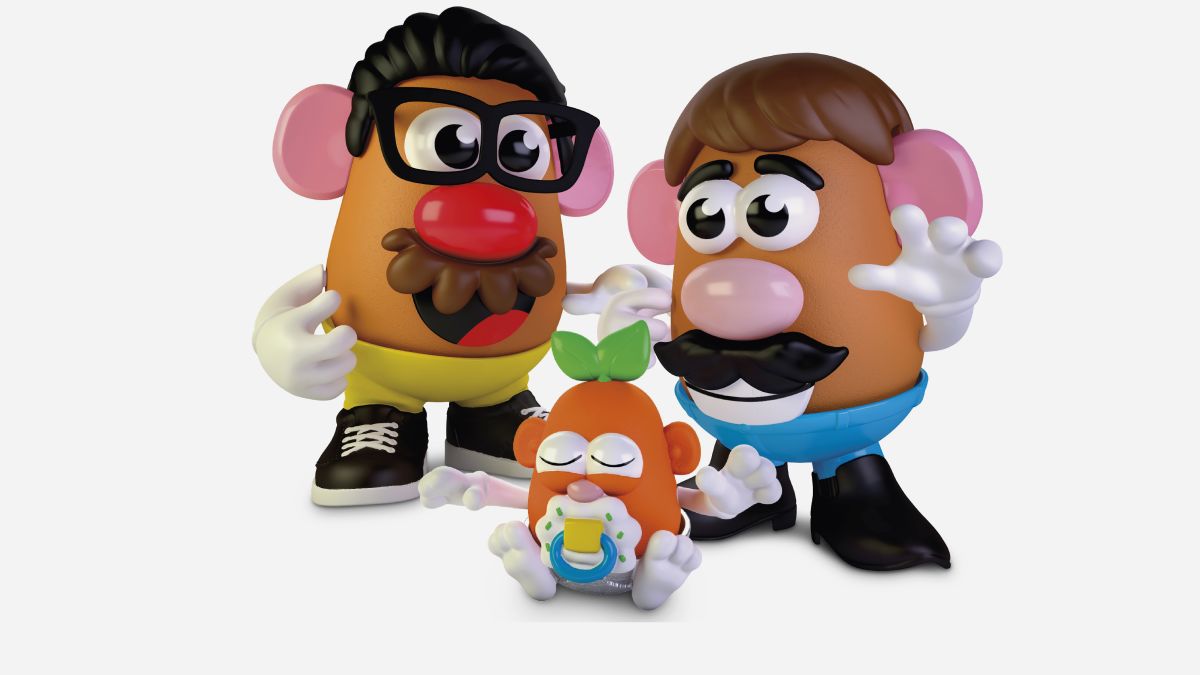 In an effort to remain inclusive to the modern consumer, Hasbro is making some changes to the Mr. Potato Head brand.
What We Know:
On Thursday, Hasbro announced that the decorative plastic potato is moving from Mr. Potato Head to a gender-neutral Potato Head.
"Hasbro is making sure all feel welcome in the Potato Head world by officially dropping the Mr. from the Mr. Potato Head brand name and logo to promote gender equality and inclusion," the company wrote.
According to CNN, the announcement left fans of the 1950s toy were left feeling a little confused about whether the Mr. and Mrs. Potato Head toys would still be around. "Hold that Tot – your main spud, MR. POTATO HEAD isn't going anywhere! While it was announced today that the POTATO HEAD brand name & logo are dropping the 'MR.' I yam proud to confirm that MR. & MRS. POTATO HEAD aren't going anywhere and will remain MR. & MRS. POTATO HEAD," Hasbro tweeted.
Hold that Tot – your main spud, MR. POTATO HEAD isn't going anywhere! While it was announced today that the POTATO HEAD brand name & logo are dropping the 'MR.' I yam proud to confirm that MR. & MRS. POTATO HEAD aren't going anywhere and will remain MR. & MRS. POTATO HEAD pic.twitter.com/6I84KrxOLQ

— Hasbro (@Hasbro) February 25, 2021
Instead, the upcoming playsets will not feature specific gender designations to allow children to make their potato families how they see fit. By creating endless possibilities, kids are able to break traditional norms and create potato families with two moms, two dads, or neither depending on how they mix and mash their pieces.
In a statement from LGBTQ advocacy group GLAAD, chief communications officer Rich Ferraro said, "By offering a toy that exists outside of the binary of male and female, Hasbro is helping kids to simply see toys as toys, which encourages them to be their authentic selves outside of the pressures of traditional gender norms."
The rebranded gender-neutral line will be launching next fall.
Comments
comments
Jada Pinkett Smith Launches 'Plastic Free' And 'Gender Neutral' Skincare Line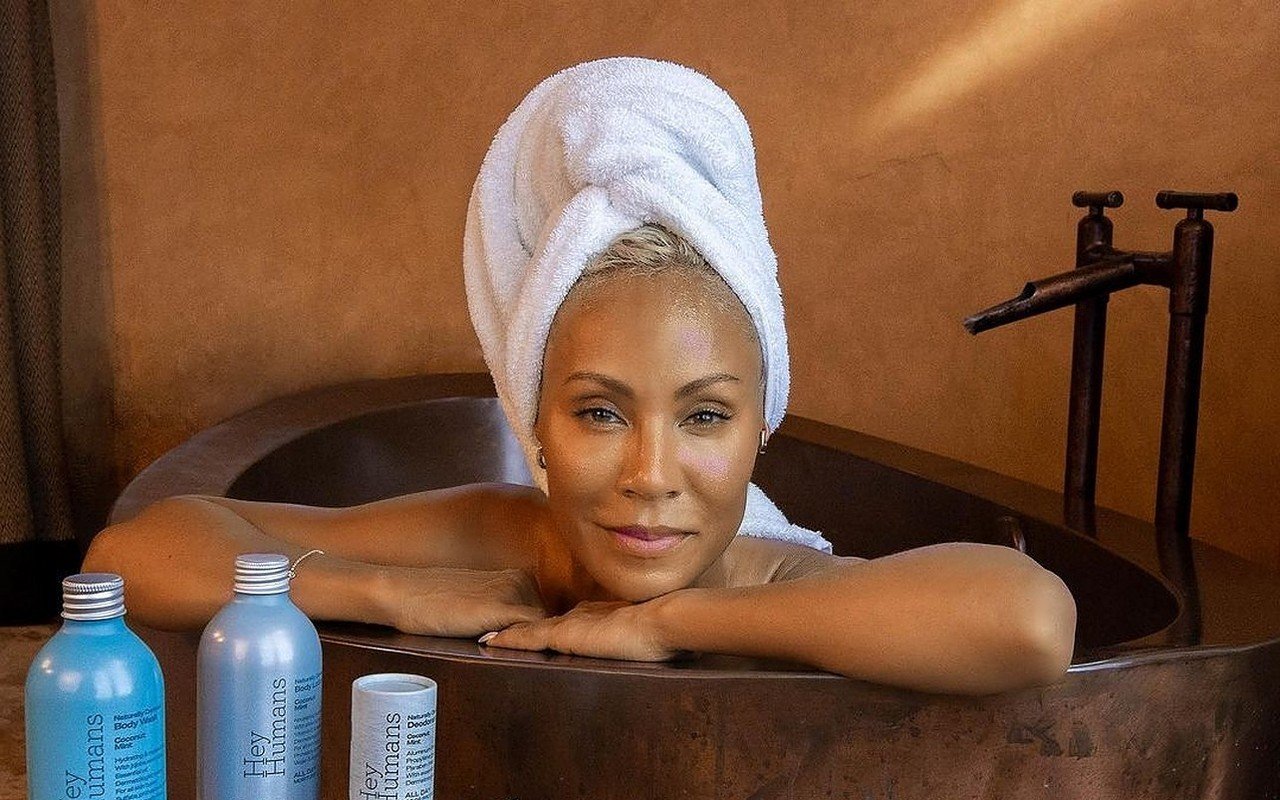 Jada Pinkett Smith's Hey Humans sustainable personal care line is now at Target!
What We Know:
The 49-year-old actress and Facebook series talk-show host has joined the beauty and wellness business with her new product line, Hey Humans. The line features 4 everyday items including deodorant, lotion, toothpaste, and body wash for under $6.
As more celebrities pile into the skincare market, Jada sets her line apart by advertising her products as gender-neutral and eco-friendly. "As you may know, personal care is one of my passions, but so is sustainability," she captioned her announcement via Instagram.
All of the products for Hey Humans are packaged with recyclable materials using aluminum and paper to reduce the consumer's carbon footprint and help keep plastic out of oceans and landfills. Jada says she made the eco-friendly packaging thanks to her kids.
She told People Magazine, "What really inspired me was my kids, Willow and Jaden, who have educated me around the environment and the necessity to really shift habit in the way we consume. I love personal care and I'm a beauty junkie, but recently I've had a lot of anxiety around packaging, and I thought, what can I do in this space?"
After Jada announced the new business venture, husband Will Smith posted his support for the line on his personal Instagram. In stark contrast to Jada's calming self-care-inspired video, Will decided to take a more comical approach. "Jada changed out all the products in the bathrooms in the house so nobody's allowed to use nothin' else!" he claimed.
If you want to try it out for yourself, Hey Humans is officially available in Target stores and online at Target.com.
Comments
comments
Cleo Wade Teams With Barbie to Celebrate the 'Power, Brilliance and Determination' of Black Women
Author, poet, activist, and artist Cleo Wade is making headlines after announcing a partnership with Barbie.
What We Know:
Barbie is a series of fashion dolls that were first manufactured by Mattel, Inc. in March 1959. In recent years, the brand of Barbie has been subject to many changes including what the dolls represent. This was made evident in a viral video by Barbie that was released last year. The video portrays Barbie and another doll of color discussing white-privilege and the Black Lives Matter movement. The decision to become more socially aware to the public, paired along with Cleo Wade's vision for empowerment, makes the collaboration between Barbie and the poet organic.
The purpose behind the Barbie x Wade campaign is to illuminate "the power, brilliance, and determination" of black women and young girls, according to an article by Yahoo! News. Wade herself welcomed a newborn baby girl, Memphis, on January 20, 2020, so her motivations and drive for this project appear to be more than genuine.
The exclusive dolls will represent and celebrate black women's style throughout the decades. Complete with various accessories, the dolls will also portray political stances in the context of their era. These range from modern Black Lives Matter girls, to a vintage civil rights group holding a sign that reads, "We Fight Love. We Win With Love."
Wade hopes that the Barbie collection will plant a special seed of confidence in young girls that currently don't have many outlets to be themselves in a pandemic. The American poet admits that even she has constant anxiety stemming from the pandemic, so one can only imagine the toll it has taken on young girls. Wade appears to be doing everything in her power to inspire them and make them realize they are not alone.
The partnership remains on-brand with Barbie's attempts in recent years to be more inclusive. 2 years ago, Barbie released the first black doll in a wheelchair.
Wade is currently being hailed as a
"millennial Oprah"
as her popularity continues to grow and give voices to those that would normally be muted. As of now, the Wade x Barbie campaign is reportedly not for sale.
Comments
comments